Security in the Digital Age: Your Guide to Identity & Access Management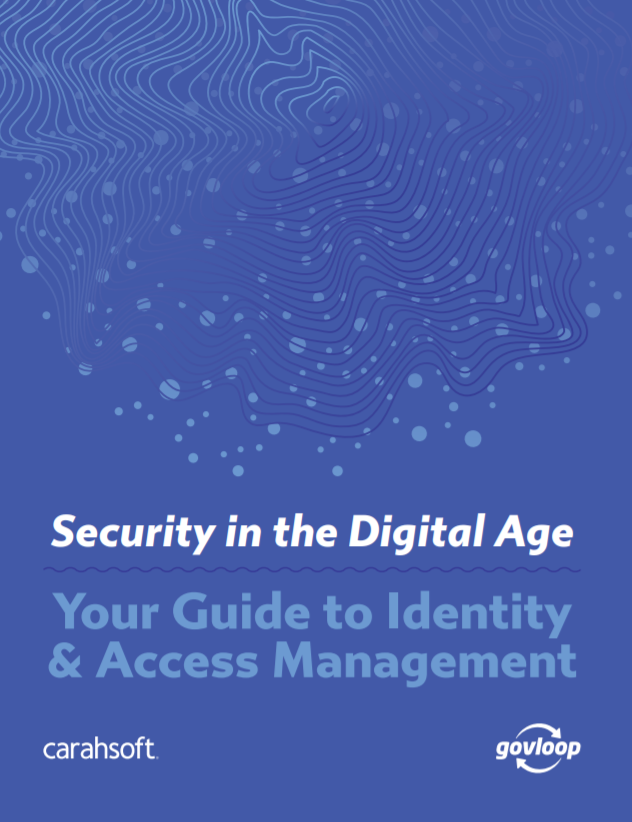 In many ways, how we secure, manage and verify our digital identities have become as important — if not more important — than how we represent ourselves in person. Our privacy, security and sensitive assets are at stake and are more accessible to us, and to those who wish to harm us. For government agencies, the ability to provide secure and seamless services to millions of people — think tax and public-safety systems — is on the line. It can be easy to get caught up in the excitement of all the possibilities that going digital can offer, but identity and access management (IAM) must be an integral part of that discussion.
IAM is the security discipline that enables the right individual to access the right resource at the right time for the right reason. Ensuring its effectiveness extends beyond the IT and cybersecurity teams. Everyone plays a role, and they come from multiple offices, including finance, human resources, legal, acquisition and physical security.
And although IAM falls under the umbrella of security, functionality and user experience are also central to securing digital identities. Employees are sure to circumvent processes that are too cumbersome, which could harm individuals and organizations. The IAM market is estimated to reach $24.12 billion by 2025.
We developed this guide in partnership with Carahsoft to study today's IAM landscape.We examine what an effective strategy looks like, how to modernize capabilities and government adoption, and use cases highlighting IAM shared solutions and services. You will also hear from IAM experts at the Agriculture Department (USDA), National Institute of Standards and Technology (NIST), and the Defense Information Systems Agency (DISA).