Tech Tactics | Modernizing Identity Is Vital to More Efficient, More Effective Campus IT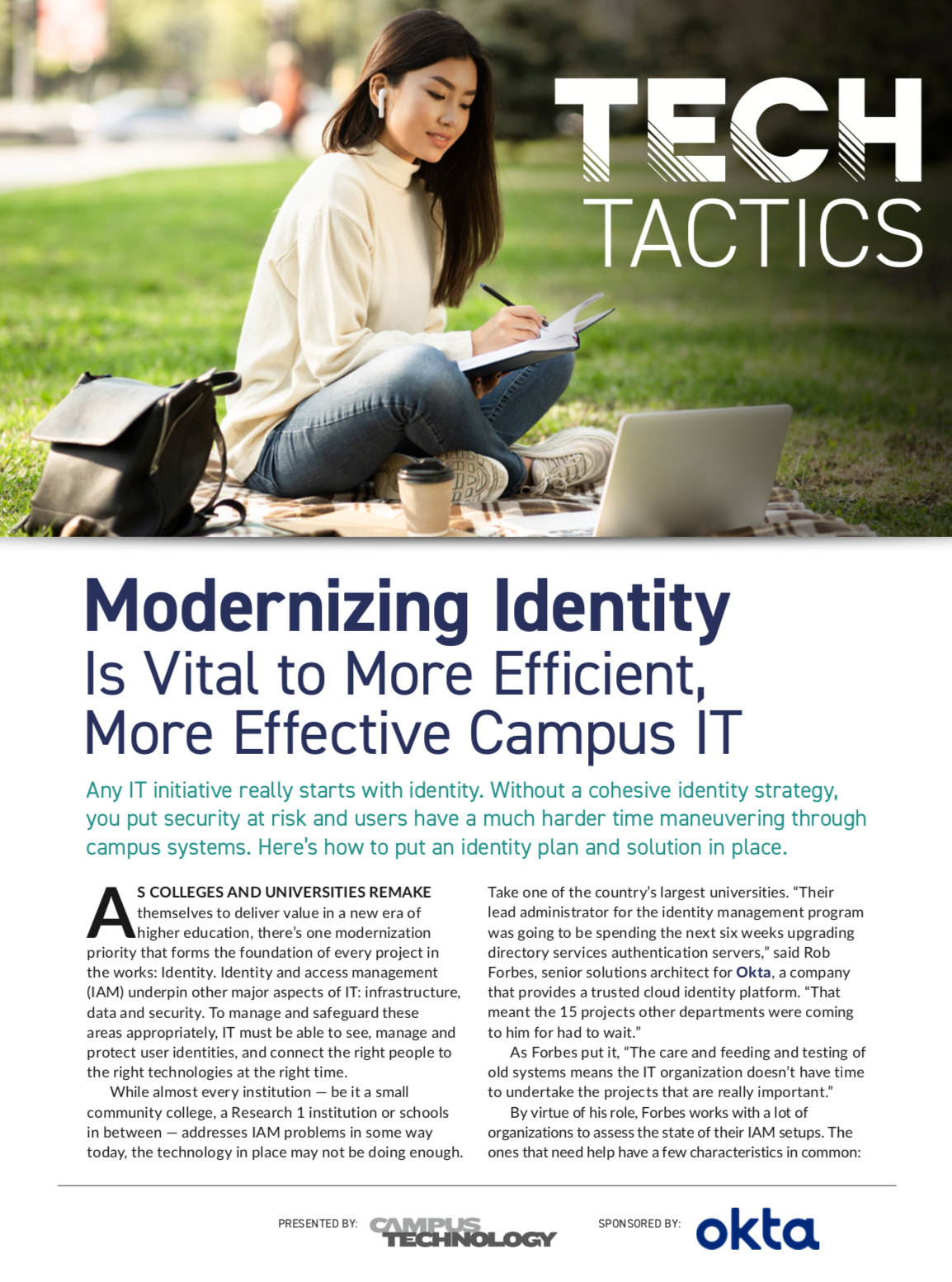 Any IT initiative really starts with identity. Without a cohesive identity strategy, you put security at risk and users have a much harder time maneuvering through campus systems.
Download these 10 Tech Tips to learn how you can put an identity plan and solution in place at your college or university.