Introduction
The COVID-19 pandemic has exposed just how critical trust is for consumers and businesses alike. Organizations had to trust their employees to work from home, and consumers had to trust businesses with their information amidst an increase of cybersecurity threats. As a society, we had to trust each other to make the right decisions around health and safety, trust the scientific community to create lifesaving vaccines, and trust the government to support constituents during a time of economic uncertainty and political upheaval.
At Okta, we wanted to know what trust looks like in this increasingly digital world, so we worked with YouGov to survey more than 4,000 US workers and 15,000 total office workers total around the world (US, UK, Netherlands, Italy, France, Sweden, Australia, Germany, Japan, and Spain). We set out to see how much we trust when we only engage online, if brands have done enough in the eyes of consumers to build trust, and what factors impact the way we interact with digital services.
We found that when it comes to building trust, consumers care most about the core competencies: service reliability, strong security, and good data handling practices. Survey respondents also made it clear that trust in our digital world directly impacts purchase decisions, and many cut ties with untrusted brands altogether.
As consumers have come to embrace all kinds of digital experiences — from online grocery shopping to virtual doctor's appointments to Zoom social gatherings — many expect the digital habits we've picked up over the past year to continue after the pandemic ends. This shift to digital has made Americans more aware of cybersecurity threats, and organizations have stepped up to put enhanced security measures in place.
While the definition of trust will evolve as the digital landscape matures in 2021, it's important for businesses to keep a strong pulse on consumer concerns and what it takes to build and keep trust today.
What does brand trust mean today?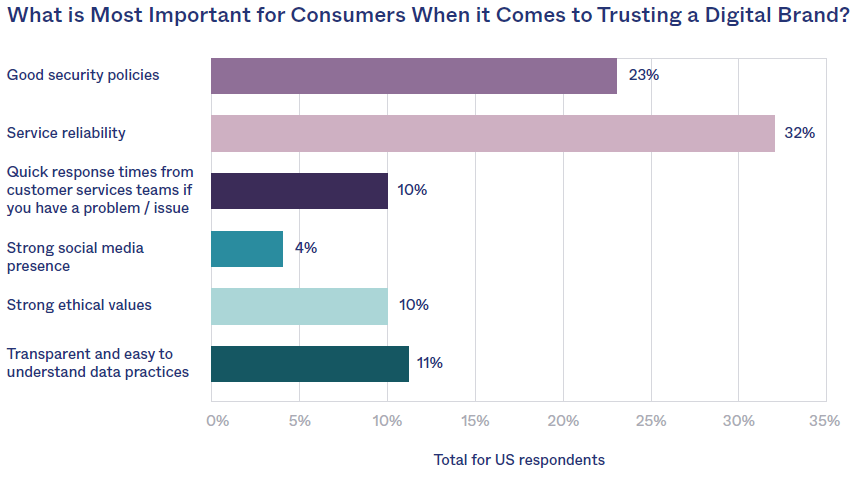 The repercussions of losing trust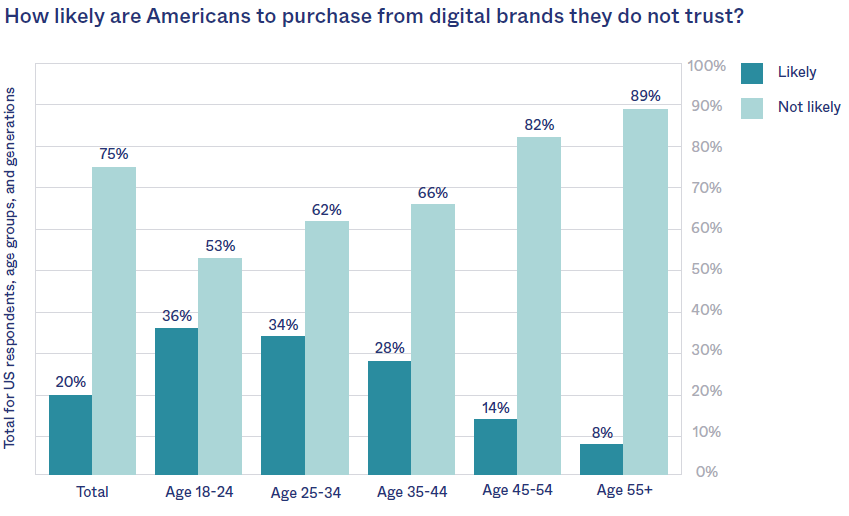 The digital economy index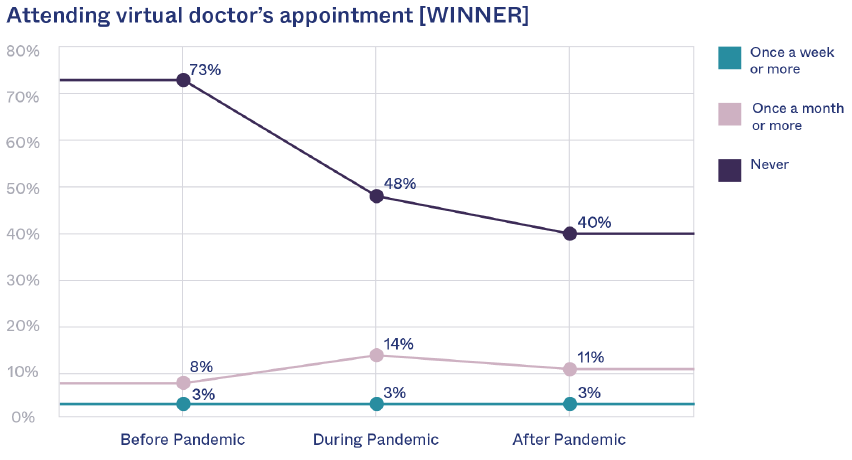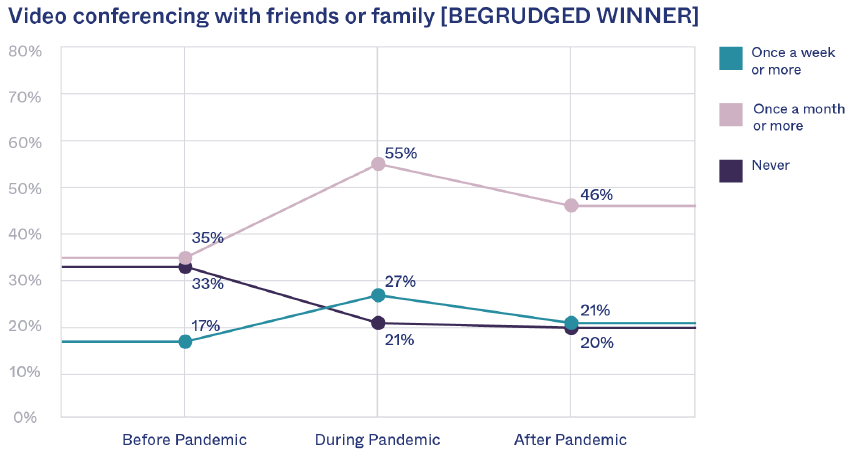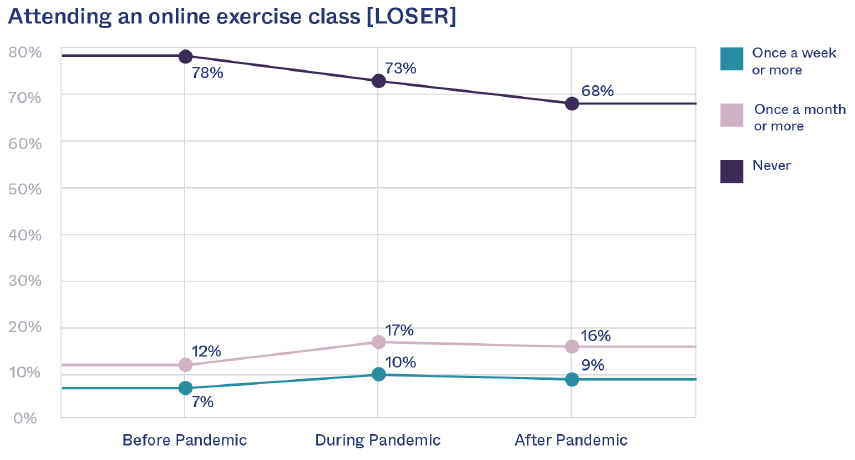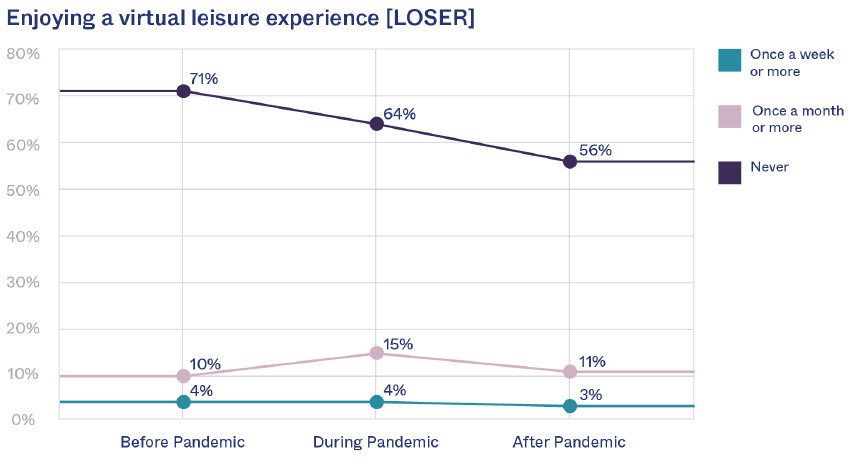 Securing a remote work world