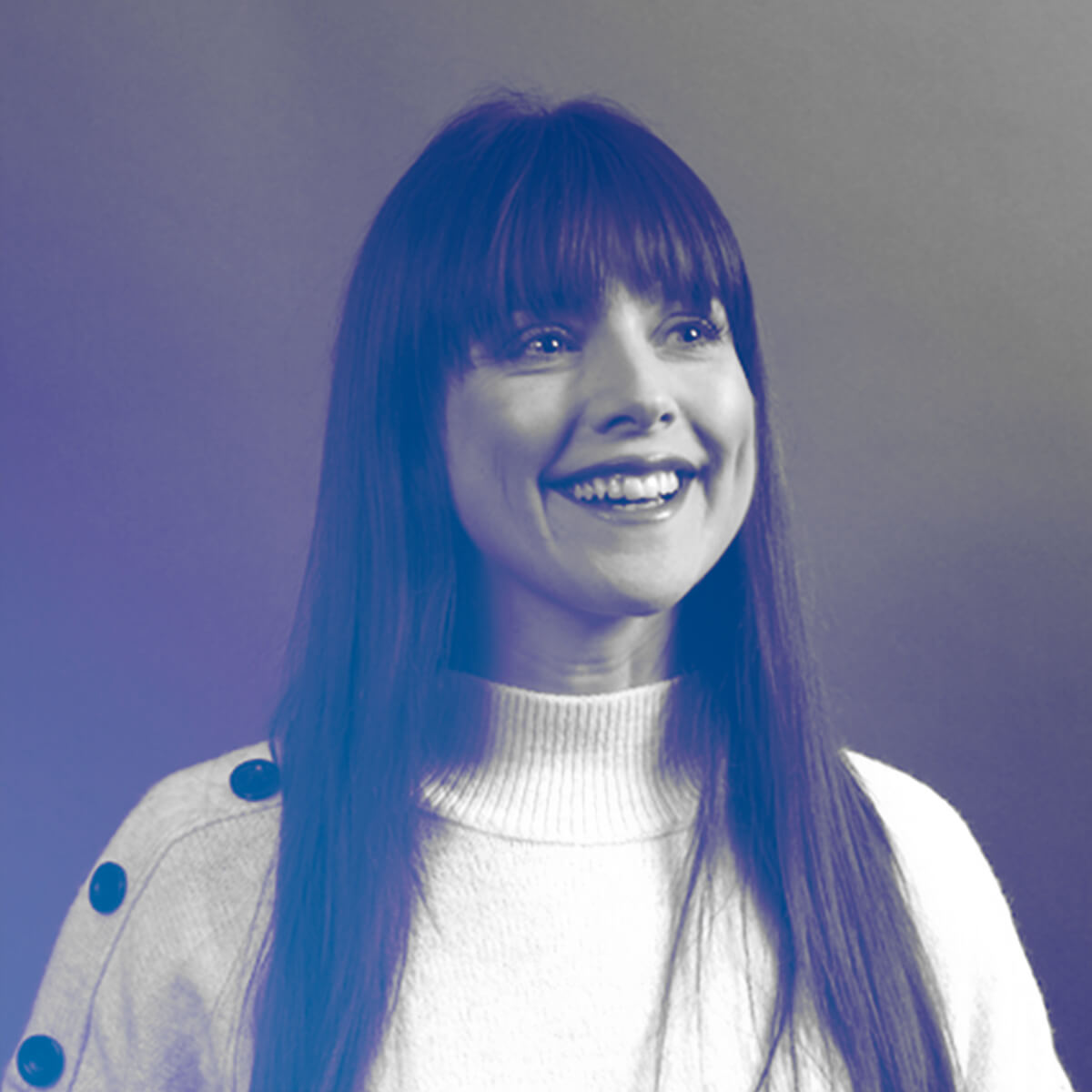 Michelle Dunlea
Senior Director, Product
Hootsuite
People and relationships matter above all else. Invest in them, carve out time to teach, learn and listen.
Michelle's impact:
Michelle Dunlea runs the core Hootsuite product, a social media management platform that enables over 18 million Hootsuite customers to plan, create and publish messages to social and engage with their customers on social.
Hootsuite's customer base ranges from free users to over 4,000 large scale enterprise accounts; the product launched just over 10 years ago. The dashboard is available in 16+ languages and is the largest open social suite globally, with nearly 250 partner integrations and applications.
Michelle's team is constantly innovating within the product, identifying customer needs and subsequently designing features and integrations to help Hootsuite's customers succeed. 2018 was a tumultuous year for social networks and their partners. Despite constant changes coming at breakneck speeds, Michelle's team handled all of the unplanned developments, delivered Hootsuite's roadmap, enabled Hootsuite to be the exclusive first-to-market partners with Instagram and LinkedIn on two new APIs, and maintained zero team turnover in the process.
Also last year, Michelle's team delivered a brand new social customer engagement product, Inbox, to the market that is built around current and future social messaging trends and utilizes machine learning, artificial intelligence and bots to make users and their teams as efficient as possible in building relationships with their customers.
Why she's an Up-and-Comer:
Michelle joined Hootsuite in 2014 and worked her way from Product Manager to joining Hootsuite's executive team as Senior Director, Product this year.
Michelle has built and managed a talented, diverse team at Hootsuite. Her team describes her as "a builder, customer experience fanatic, storyteller, mentor, listener, cheerleader, communicator, problem solver, analyst, decision-maker and contrarian." She is constantly thinking of ways to deliver value to the business.
Michelle focuses on fastidious communication with internal stakeholders and partners, and makes tough decisions quickly, but with compassion. She also knows the importance of building a resilient team — she developed a product management performance framework to help grow product managers' skill sets, helping them to prioritize the most important aspects of their busy jobs. Her leadership fundamentally changed how Hootsuite now plans and executes on projects.
What's your number one piece of advice for people just starting their tech careers?
The advice that I would share with someone just starting in their tech career is the same advice I'd give to anyone beginning their career in any industry: people and relationships matter above all else. Invest in them, carve out time to teach, learn and listen.
Be a sponge and be there for your team members.
Be a sponge and be there for your team members. In a decade from now you likely won't remember the specifics of the project that kept you up at night but you will remember the people and the relationships that were built as a result (and hopefully they will stand the test of time!). In the end, It's your team that will help guide you as you progress and flourish in your career, and if you're lucky, they will provide you the opportunity to do the same in return.
Where do you see yourself in 10 years?
Hootsuite is a very entrepreneurial company that nurtures the same qualities in its employees - empowering me to foster an ambition I have long had to start my own business. The idea of building something from the ground up excites me and I'm quite partial to the roller coaster that is start up life! I haven't yet landed on the problem I'd like to tackle but am interested in products that make people's working lives easier and more functional. My goal is to bring together a team of people that are passionate about what we are doing, while channelling their skills into a product or service that has a quantifiable, positive impact on the world. Ten years from now I would love to have realized that dream.