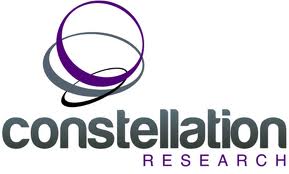 As we approach the close of the fourth quarter, many of you will be evaluating the investments your company has made in the way of cloud computing and will consequently consider how to maximize these investments. Ray Wang and the Constellation Research team have jump-started the process for you with a new tool, "The Enterprise Cloud Buyer's Bill of Rights: SaaS Applications."
Constellation's independent "bill of rights" aims to serve as a base point during the vendor selection and contract negotiation process for SaaS apps — offering a best practices reference, checklist and key points for discussion. Wang believes the bill of rights sets a new standard of rigor and due diligence, while also capturing the general spirit and intent of most SaaS vendors' executive management teams.
The Constellation Research team is in a unique position to build this document, having been involved in the negotiation of more than 500 SaaS contracts. Constellation analysts spoke with various cloud vendors and SaaS providers, including Okta, and contributors from Constellation's client research panels in order to compile the bill of rights. Two of our own customers participated in Constellation's research panel: Ben Haines, CIO of Pabst Brewing Company; and Ken Stineman, Genomic Health's senior director of enterprise architecture and security.
Moving forward, Constellation will certify vendors for recognizing the rights in their contract language and will release a second research report featuring individual vendors who support the Enterprise Cloud Buyer's Bill of Rights. As a company that's committed to developing strong relationships and services for our customers, you can count on us being one of them.