Okta DNA, Company News, Customers

|
By Eric Berg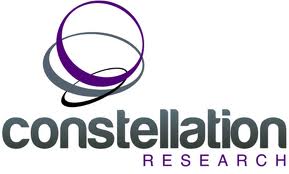 As we approach the close of the fourth quarter, many of you will be evaluating the investments your company has made in the way of cloud computing and will consequently consider how to maximize these investments. Ray Wang and the Constellation Research team have jump-started the process for you with a new tool, "The Enterprise Cloud Buyer's Bill of Rights: SaaS Applications."
Constellation's independent "bill of rights" aims to serve as a base point during the vendor selection and contract negotiation process for SaaS apps -- offering a best practices reference, checklist and key points for discussion. Wang believes the bill of rights sets a new standard of rigor and due diligence, while also capturing the general spirit and intent of most SaaS vendors' executive management teams.
Okta DNA, Industry Insight

|
By David Baker
Last week, I posted the fourth installment in a six-part blog series about what it takes to have an enterprise-ready cloud service and the three characteristics (security, reliability and trust) that differentiate an enterprise cloud service from a typical consumer cloud service. In this series, I've discussed five aspects to look at when evaluating a cloud service for those characteristics. They are:
Development for the enterprise
Endless 9s reliability
Benchmarked and audited service
Strong encryption throughout
Singular focus on the customer
In this post, I'll discuss the "singular focus on the customer." This component is necessary to truly have an enterprise cloud. Think back to Mat Honan's personal identity hack: part of the attack surface included Apple's and Amazon's customer support mechanisms that were in place on Mat's accounts — which isn't surprising.