Customers

|
By Sam Dresser
In this installment of our Oktane15 customer blog series, Sam Dresser, senior director of information strategy at School of Rock, waxes poetic about why he attends Oktane every year – and what it's like to be an Okta groupie.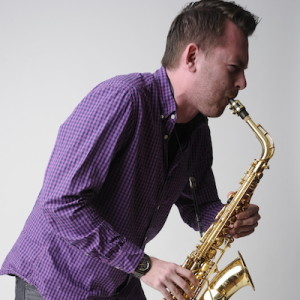 If you're at all like me, the thought of giving up a couple days of work sounds scary. And if you're at all like me, you're as careful with your time off as you are with your budget. Well, I am like me, and I make sure to always set aside my time – and budget – each year to attend Oktane. Let me tell you why.
Security is Essential
If you're like me, talking about security is about as exciting as watching presidential candidates talk about what makes them cool. However, whether we want to admit it or not, the number one area of opportunity across any organization is to improve IT security. Think of the countless number of attacks, exploits and data breaches that have occurred over just the last few months alone.
Company News, Industry Insight

|
By Todd McKinnon
Work is happening everywhere, and Okta has a unique vantage point into the cloud and mobile apps and services that organizations are choosing to help their employees, customers and partners be more flexible and productive. That's why we're releasing our first-ever "Businesses @ Work" Report, which shares findings from our network of 4,000 applications, thousands of custom integrations and millions of daily authentications and verifications around the world.
After analyzing Okta's dataset, we've identified a few industry trends that might be helpful for those making (or considering) significant investments in cloud and mobile. We hope you find it as interesting as we do.
Customers

|
By Alyssa Smrekar

Acxiom (NASDAQ: ACXM) connects audiences to the things they truly care about. Whether working with a major US airline to offer a personal touch to its most valued frequent fliers or with one of the largest retail store in the US to personalize customer experiences across all touchpoints, Acxiom knows the power of better connections. The company's technology platform weaves an intricate web of customer data, business intelligence and deep analysis that empowers 7,000+ global brands across many industries to engage in meaningful ways with the audiences that matter most to their organizations.
In powering these connections, the company's 5,000+ associates use a wide variety of applications, including Workday, ADP, Salesforce, Tidemark and most recently Office365, to get the job done. That's why Acxiom turned to Okta for its cloud identity and access management needs. While Acxiom associates are busy working with customers on their marketing initiatives, Okta takes away the pain of connecting employees with the applications and devices they need to get the job done – and creates a delightful user experience for associates worldwide. Since deploying Okta, Acxiom now saves more than $60,000 per year in IT-related costs, improves end-user productivity to the tune of $1 million per year and strengthens its security, valued at more than $40,000 per year.
We sat down with Pablo Valarezo, IAM program manager, to discuss why Acxiom selected Okta and how implementation has simplified daily operations for associates worldwide – and resulted in ROI of more than 900 percent.
Customers

|
By Alyssa Smrekar
Gatwick Airport is the second largest airport in the UK, serving approximately 38 million passengers flying to more than 200 destinations across 90 countries per year. All of this traffic is managed through the most efficient single-runway airport in the world.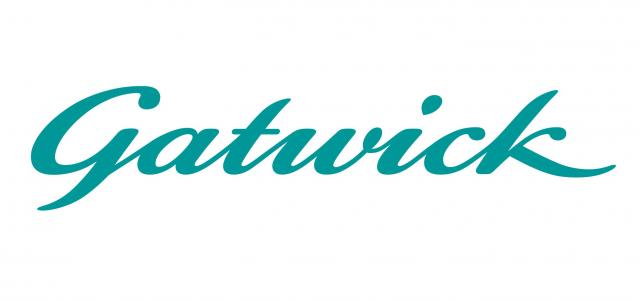 It's the job of Gatwick's 2,600+ employees in the office and in the field to ensure that flights get out on time, passengers are safe and that every customer experience is a delightful one. In order to accomplish those three things, Gatwick employees need to be able to communicate and access applications anywhere, anytime. Okta has made secure communication and access both possible and seamless since 2013. We recently sat down with CIO Michael Ibbitson to discuss why Gatwick needed a secure identity and management service, why they ultimately selected Okta and the results they've seen since.
Okta DNA, Partners, Customers

|
By Ryan Carlson
Over the past few months we've been traveling the US to share our vision for the cloud and mobile enterprise with the attendees of our Identity & Mobility Forums. We hit up Chicago's City Winery in May, welcoming IT leaders to discuss their various cloud and mobile strategies over some wine (or, in my case, the healthy selection of Illinois craft beer). Then it was off to The Standard High Line in New York City to hear from CIOs about how they're securely connecting their employees, customers and partners and freeing up IT to be more creative while networking in the Standard Biergarten.
Now we're gearing up to head across the pond for our third Identity & Mobility Forum (and some warm beer) at the Oxo Tower Wharf in London on Tuesday, July 14. For those of you considering attending, we've included a short recap video from NYC below, and thought we'd share some highlights from our first two events to convince you:
Okta DNA, Industry Insight

|
By Jenna Kozel
Our very own Nadav Benbarak recently sat down with Alpha UX's Mike Fishbein for his "This is Product Management" podcast series to share his perspective on security opportunities, balancing user experience with security and what organizations can do to be more secure.
You can the find entire podcast below – but if you don't have 30 minutes to listen in full, here are five highlights: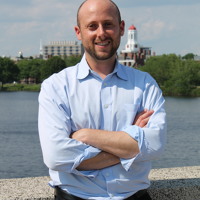 1) Make It Secure By Making It Easy: Making sure the right people have access to the right things at the right times is a tangible problem and one many companies run up against each day. While everyone acknowledges the problem, it's much harder to solve. Because most people have hundreds of applications – and limited mental capacity – there's a natural tendency to reuse passwords, inherently making everything less secure. There is a big opportunity for companies to apply new forms of authentication to reduce the burden on users and make security, not only usable, but also effective.
Customers, Industry Insight

|
By Okta
Guest post from Nathan McBride, vice president, IA & chief cloud architect, AMAG Pharmaceuticals
Update: We've posted the full deck from Nate's presentation here.
Implementing a cloud and mobile enterprise for AMAG Pharmaceuticals began with just a rough sketch in 2008. Six years later, we are officially and fully in the cloud. No more Exchange, no more SharePoint, no more eRoom and (definitely) no more Active Directory for AMAG Pharmaceuticals. We're now a fully mobile, browser-based, BYOD organization. (And with a staff of only seven full-time IT folks to boot.) What was one of the biggest factors in making this dream a reality? Our continued exploration and use of MFA across our environment.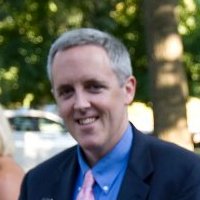 This is the focus for my presentation, "Security in the Cloud: How AMAG Protects Company Data with Multi-Factor Authentication," at Bio-IT World tomorrow. (I'm presenting at 12:00pm at the Seaport World Trade Center if you're in Boston.)
We think of our MFA-related efforts at AMAG in two big phases – pre-2011 and post-2011. We define the earlier window by a few key milestones, namely deprecating Active Directory and replacing our data center with Google Apps (ultimately using it as our "master" directory). It was also a relatively opportune time to play around and brainstorm what our authentication strategy needed to like in this new environment.
Okta DNA, Company News, Industry Insight

|
By Phil Heyneker
Increasing security has always been a key part of what we do here at Okta and the value we create for our customers. With companies like Anthem, eBay and Target falling victim to security breaches and making headlines for all the wrong reasons, organizations are increasingly challenged to more deeply secure their IT environments and protect corporate data.
Partners

|
By Jean Ernesto

Cloud and mobile technologies have dramatically simplified our lives, completely changing the way we do simple things like accessing docs at work, hailing a taxi, making a bank deposit and sharing family photos. But with that simplicity comes great vulnerability, as hackers want easy access to our data just as much as we do. Thankfully, Zscaler developed a security-as-a-service platform, the Security Cloud, to process over 12 billion transactions a day in a way that protects the data of their more than 12 million users.
We sat down with Punit Minocha, Zscaler's VP of business development, and Kapil Raina, senior director of product marketing, to see why an identity management solution like Okta – which provides easy-to-use AD integration, single sign-on and automated provisioning – was the perfect complement to their security service.
Industry Insight

|
By Chris England
Security was one of the hottest topics in 2014 for enterprise technology both in the US and overseas. In the EU, we saw high-profile companies such as HSBC Turkey, Domino's Pizza in France and Belgium and the Central European Bank in Frankfurt become the victims of major data breaches. Both employees and customers found themselves in the firing line as customer data was targeted -- and it wasn't a pretty sight.
Pages