Fuel for the Okta Fire: Thoughts on our Series C Funding, Welcoming Sequoia and the Next Big Step
Earlier today, we announced the close of a $25 million round in series C financing led by Sequoia Capital. We're very lucky to add the Sequoia team to our list of amazing investors – which already includes Andreessen Horowitz, Khosla Ventures, Greylock Partners, and FLOODGATE. The details are highlighted in the press release, but I'd like to share a little more color on our excitement around this particular round and what to expect from us in the coming months as a result.
As the CEO of a growing company, I can tell you that ownership matters – and we have a high bar for our investors. We expect them to be true partners – bringing capital (of course) and seasoned advice, but also bringing operational expertise and experience in the enterprise market. We also believe that long-term, highly valuable technology companies are built around strong teams of people – so fitting into our company culture is also an important consideration. We work incredibly hard and love what we do, and expect the same from our partners. The importance of that alignment cannot be understated.
Sequoia fits this bill to a tee. Their track record is very impressive to say the least. Most recently, they've been at the forefront in helping companies (Palo Alto Networks, Jive, ServiceNow and Meraki to name a few) propel innovative enterprise services into the mass market. They've already been an incredible resource for us, helping with everything from recruiting, to marketing events, prospect introductions and operational planning. Just as valuable, they've also been a good sounding board for issues and decisions we've faced. The Sequoia team is always quick to respond and willing to go above and beyond to help strengthen our presence in the market.
While a great affirmation of the work we've been doing, the financial terms of the deal were not the most satisfying part of the whole funding process. What really stood out was actually Sequoia's feedback for us after they conducted extensive due diligence, with one of the main pieces of feedback being how strongly our customers feel about us. They talked to more than two dozen Okta customers, and without fail, they all raved about our product, the positive impact it was having on their organization and how awesome the Okta team was to work with. We work hard to put the customer first and assure their success, so hearing this positive feedback was the most rewarding testament to the company we've built. We now have more than 200 enterprise customers, adding more than 140 of those, including Allergan, BMC Software, Clorox, Groupon and National Geographic, this year – you'll see us continue to grow that number significantly in 2013.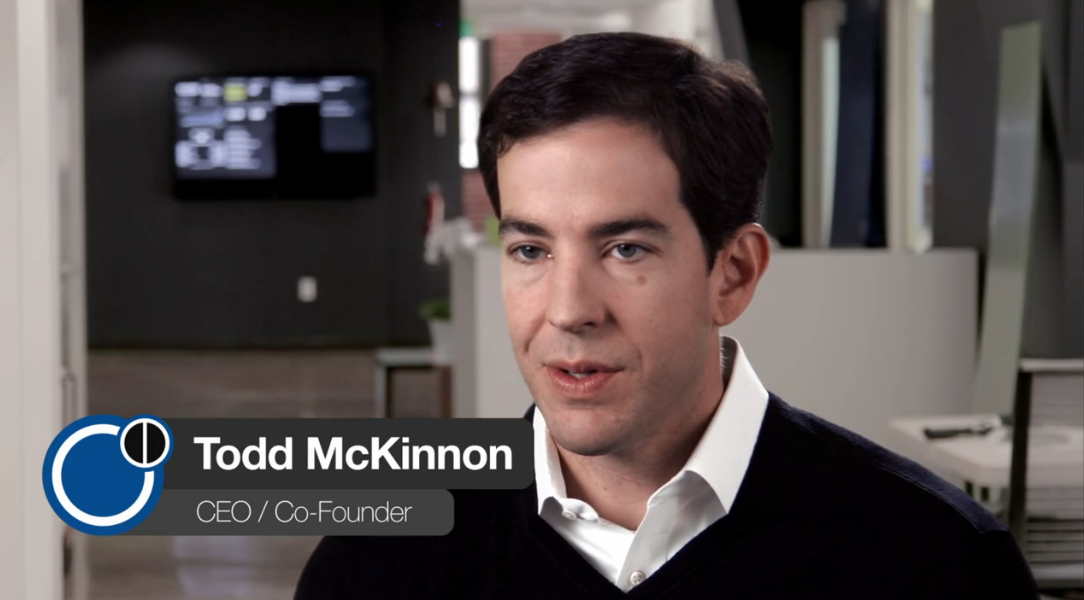 Video: Okta's vision for identity
Sequoia coming on board as an investor and partner will help us fuel our bold and expansive product vision for a cloud delivered identity layer that bridges the gap between cloud, mobile and on-premises solutions. This latest round of financing validates the work we've been doing in terms of building the next core business platform. As Douglas Leone, general partner at Sequoia Capital, said in our press release: "[Okta] is a transformative company and we couldn't be more bullish on the opportunity, and the company's ability to execute."
Like I've said before – none of this would be possible without each and every member of the Okta team. You are the best in the business across product, engineering, support, marketing, sales and all the other groups that make a great company great. You come to work each day focused on customer success and intent on changing the world by implementing our vision of the future. It's truly a pleasure to work with you. Fueled by this latest round of funding and our success in the marketplace, we'll be adding many more great teammates in the months ahead!