Company News

|
By Alyssa Smrekar
Oktane15 is only a month away and everything is coming together. The venue is set. Our speakers are all on board. We've put together a lineup of great activities — both informative and fun. But there's one thing we can't go to Las Vegas without … you!

Already in its third year, Oktane15 is on track to be another successful three days where CIOs, IT leaders and application developers can explore the latest in identity and mobility management. Whether you signed up months ago, or still haven't booked your spot, we're giving you a reason (or 10) why you won't want to miss our annual conference.
So don't end up at home with a serious case of FOMO this November. We guarantee you'll leave chock-full of knowledge, inspiration and great memories.
Okta DNA, Industry Insight

|
By Jenna Kozel
Last week, our CEO Todd McKinnon sat down (or rather, "hung out") with Michael Krigsman to discuss tech valuations, the future of identity management, and cloud and mobile adoption trends on a recent episode of CXOTalk.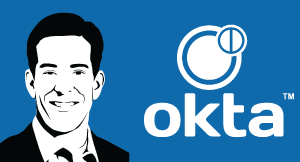 Okta is in an exciting period of growth for the company, with over 600 employees, 2,500 customers, and a new round of funding. During the hangout, Todd chatted about where Okta has been, where we're headed, and what we've learned, offering insights for companies at any stage. Below are five key takeaways from the conversation. If you're interested in hearing more about what companies can learn from the market potential of viral cat videos or a few strategically placed sound effects, be sure to check out the full episode.
Company News

|
By Todd McKinnon
Okta has reached an important inflection point. We're seeing IT leaders, developers and industry analysts alike recognize the huge opportunity in identity, and the critical role it will play in connecting people, apps, devices and services today and in the future.
Okta is the foundation for secure connections between people and technology. Our vision is to enable any company to use any technology. We've significantly delivered on this vision for the cloud and mobile world. And, as a result, the identity-as-a-service (IDaaS) industry – a category that we pioneered – has caught the attention of some of the largest software companies in the world.
But as enterprise adoption of cloud and mobile continues to accelerate, and as technology continues to evolve even beyond cloud and mobile, we have no intentions of slowing down. We believe that connecting everything – people, applications, devices and organizations – will make companies more productive and more secure. So, with the help of our investors, we're moving quickly to do just that.
Company News

|
By Alyssa Smrekar
We're well into the sultry, dog days of summer (well, unless you live in San Francisco) and that means our biggest event of the year is only a few months away. Already, Oktane15 is on track to be our largest gathering as we prepare for 1,000+ cloud and mobile enthusiasts to converge at MGM's ARIA Resort and Casino in Las Vegas. There will be more sessions, speakers and networking opportunities than ever before.
If moving the event to Las Vegas isn't enticing enough, then take a look at our keynote speakers. In addition to appearances by Okta's co-founders Todd McKinnon and Frederic Kerrest and our stellar customers, we're excited to reveal a top-notch lineup of speakers that will inspire, entertain and leave you powered up throughout the three-day event.
Without further ado, let us introduce you to our Oktane15 keynote speakers:
Okta DNA, Partners, Customers

|
By Ryan Carlson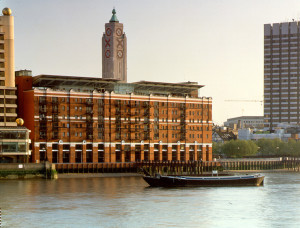 First it was the Windy City, then the Big Apple and, to complete our inaugural Identity & Mobility Forum series, our team most recently headed to London.
We met with hundreds of IT leaders at the Oxo Tower Wharf for our final Forum event a couple weeks ago. It was an incredible opportunity for us to hear IT leaders discuss their cloud and mobile strategies, meet with local customers and also to share our vision for the future of identity and mobility management. We were excited to meet with hundreds of IT pros across the three events and wanted to make sure the key learnings could be enjoyed by everyone.
Company News

|
By Okta

San Francisco summers aren't typically hot, but our interns this year are on fire! This summer, 30 students brought their skills and talents to the team — they have positively impacted numerous Okta departments, learned a few things and had some fun along the way. To showcase our interns' awesome work and experiences, we've invited technical product marketing intern Nishanth Kadiyala to share his insights from the summer and kick off a new Okta intern series.
Okta DNA

|
By Okta
IT teams are responsible for finding, implementing and ensuring technologies are adopted by their organization. But technology decisions are no longer solely under the jurisdiction of that team or the CTO. Today, CFOs are responsible for evaluating technology purchases and assessing a return on investment. Whether that's calculated through employee productivity increases or financial savings by eliminating outdated software or needing one less employee to sit at a help desk, the CFO needs to determine whether it's worth the investment.
As it happens, our CFO is well-versed in both cloud-based technologies and making decisions that impact a company and its investors for years to come. We decided to sit down with Bill Losch to find out what a typical day at Okta is like, and to provide some color to the advantages of implementing and partnering with cloud technologies.
How long have you been at Okta, and what first attracted you to the company?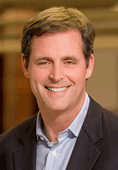 I joined Okta in June 2013, so it's been almost two years. While I had experience working at larger companies – DreamWorks Animation, Yahoo! Inc. and Universal Studios, to name a few you might recognize – I first and foremost wanted to work at a technology company that was solving a real painpoint for companies and consumers.
Okta DNA, Partners, Customers

|
By Ryan Carlson
Over the past few months we've been traveling the US to share our vision for the cloud and mobile enterprise with the attendees of our Identity & Mobility Forums. We hit up Chicago's City Winery in May, welcoming IT leaders to discuss their various cloud and mobile strategies over some wine (or, in my case, the healthy selection of Illinois craft beer). Then it was off to The Standard High Line in New York City to hear from CIOs about how they're securely connecting their employees, customers and partners and freeing up IT to be more creative while networking in the Standard Biergarten.
Now we're gearing up to head across the pond for our third Identity & Mobility Forum (and some warm beer) at the Oxo Tower Wharf in London on Tuesday, July 14. For those of you considering attending, we've included a short recap video from NYC below, and thought we'd share some highlights from our first two events to convince you:
Okta DNA, Company News

|
By Ryan Carlson
Today, we're honored to be named the sole leader in Gartner's Magic Quadrant for Identity and Access Management as a Service (IDaaS), and a leader for the second consecutive year. This recognition is a testament to the hard work of Okta's team, the foresight of our founders, Todd and Frederic, and the trust that our customers place in us every day.
It is exceedingly rare to have a sole leader in a Magic Quadrant, and we believe that our unrelenting focus on execution and customer success has led to this recognition. You can find a complimentary copy of the report here.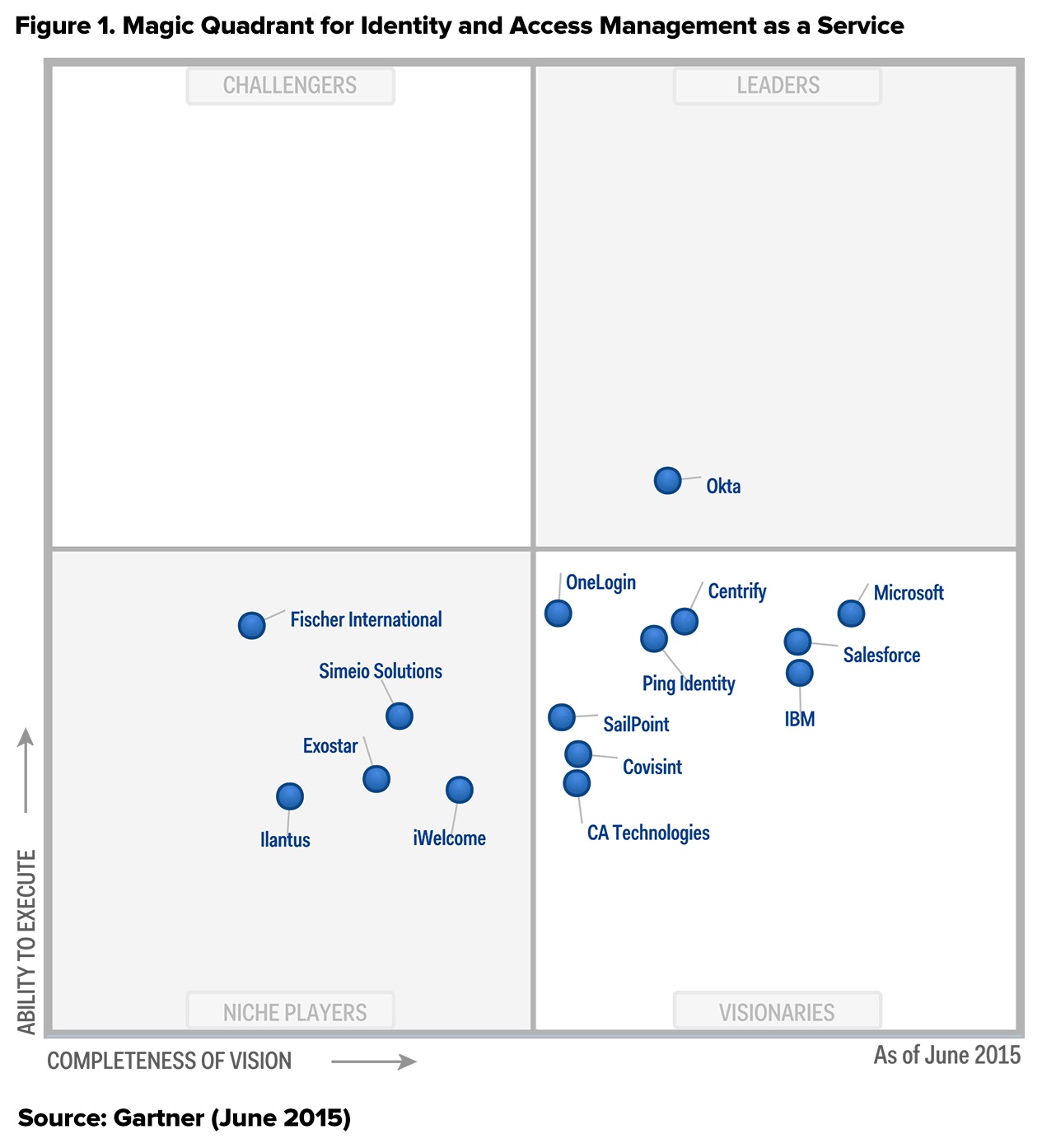 Okta DNA

|
By Todd McKinnon
We're moving on up in the world. Well, we're going north. Today we announced the opening of our newest office in Seattle, WA. We have eight employees settling in to the new digs in Seattle and we hope to double the team there this year.
The fact that Microsoft's based nearby isn't a coincidence. In the past year, Microsoft has taken big steps towards driving adoption of cloud and mobile in the enterprise. They've placed a major bet on Office 365, encouraging businesses to move their email, collaboration and calendaring to the cloud. And the bet's paying off. Organizations of all sizes are adopting Office 365 hand over fist – we've seen evidence of this within the Okta Application Network, as Office 365 is quickly becoming one of the most commonly deployed application of our 4,000+.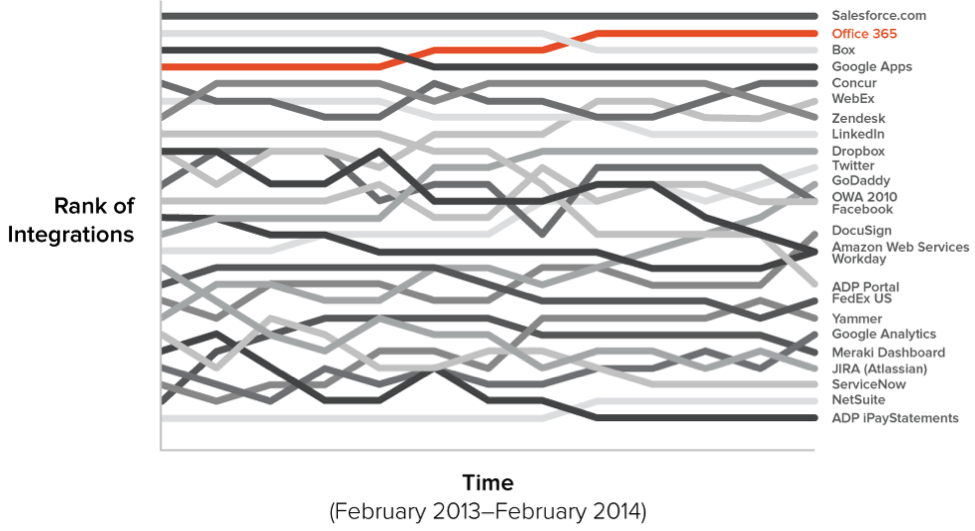 As I recently told Julie Bort at Business Insider, Microsoft's push to the cloud has been like a tidal wave for us, as companies are running into serious identity and mobility management challenges related to Office 365. And as they adopt more and more cloud apps, they're running into other issues that we can solve. We want to provide the solution that enables companies to adopt any number of cloud and mobile apps – Office 365 and otherwise – and with the opening of our new Seattle office and continued commitment to eliminating the identity issues around Office 365 deployments, we're taking a big step towards that goal.
Pages