ThoughtWorks on Oktane: Why I Was The First Registrant for #Oktane14
The countdown to Oktane14 has begun! In the next few weeks, we'll be sharing guest posts from our amazing customers about their experiences at Oktane and why they're looking forward to this year's conference. Follow along on the Okta blog and on Twitter with #Oktane14.
+++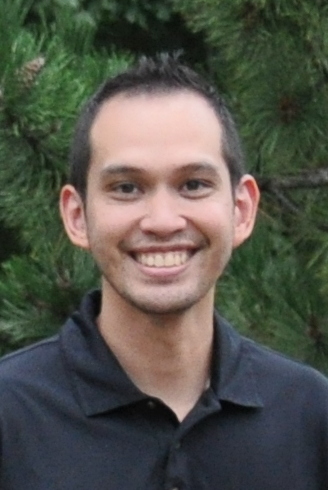 From Phil Ibarrola, Global Infrastructure Solutions Architect at ThoughtWorks: Let me start by saying I don't look forward to attending conferences. I'm an introvert by nature. (I have learned to fake being an extrovert for occasions like these, but they're exhausting.) However, I was optimistic about Oktane13. As Okta's first-ever user conference, I expected that it would be more manageable. The agenda was compact and the number of attendees wouldn't be as overwhelming as some of the other software conferences. (I'm looking at you, Dreamforce!)
It all started with a cocktail reception the evening before the conference opened. Okta knows their audience! Fortunately for me, I ran into my account contact immediately upon entering. He introduced me to a number of fellow customers in the same region and we were able to connect on a variety of things, including a thoughtful exchange of ideas about Okta and IT more generally. I also met a number of Okta employees whose names were familiar from support emails or product announcements. It was invaluable to put faces with names and get to know the people who make the company tick. It may have been the drinks talking, but what really stood out in my mind was the positive atmosphere surrounding Oktane from customers, partners and employees alike. Everyone was genuinely excited for the conference to follow.
Okta's Founders Speak - The Keynotes
It was comforting to see some familiar faces from the previous night in the crowd heading to Okta CEO Todd McKinnon's keynote the next morning. I particularly liked Todd's lighthearted approach to telling the origin story of Okta, focusing more on the people behind the company rather than the technology. It's clear the people at Okta are central to their continued success. Todd also shared more on the product innovation front, discussing Universal Directory (among other new capabilities) and the benefits customers can expect. Working for a company full of software developers, APIs are very important. (I had actually just participated in a workshop to gather requirements to build something similar internally. I'd argue this kind of announcement also demonstrates a maturity as a service provider to not have to control everything.) Todd finished off the presentation by discussing Okta's aggressive growth strategy – what he refers to as "world domination" – including more international expansion and a continued effort to find great people to join the team. Let's just say that not everyone can finish up a keynote by talking about their plans for "world domination" and have the audience take them seriously. Todd is one of those people.

Todd's co-founder, Frederic Kerrest, keynoted the next morning and concentrated on customer success and what that means to Okta. Frederic also used this opportunity to joke about Todd's fashion sense. It's clear their relationship extends far beyond business partners and I believe this sense of camaraderie bleeds into Okta's culture. For a service provider like Okta, who has to continuously provide value because of the subscription model synonymous with cloud, customers are the lifeblood of their business. Of course, it's very easy to forget this when times are good, but it seems like Todd and Frederic have learned some important lessons in Silicon Valley, which they are bringing to Okta. The challenge will be keeping that culture and energy as the company grows.
The Interesting Bits - Technical Breakout Sessions
Not to be outdone, the breakout sessions from other Okta team members I attended were fantastic. A few highlights include:
1. Adam D'Amico's talk on Okta's AWS hosting strategy: Okta has an outstanding uptime record and Adam was very transparent about their technical architecture and challenges faced in running a service that has to be always available. My key takeaways were to monitor everything. Introduce as much redundancy as is sensible. Gracefully degrading performance is better than a complete service outage. I was also very impressed in how Okta invests in their support team, giving them time and space to do drills and "war games." They clearly understand this is essential to their continued success and growth.
2. Karl McGuiness' talk on authentication protocols, including SAML, OAUTH2 and OpenID Connect: Karl broke down these protocols and made them easier to understand. I've sent many people to the slides for his talk, usually when they're unclear about these protocols. It was also encouraging to know that Okta is seeking out what will be the next authentication protocol. Okta wants to lead in this space, not just follow. I also like to see them supporting open standards.
3. James Garvin's training session on Okta APIs: James provided a lot of useful information about tricks and tools for working with the APIs. The Postman Chrome extension has been super helpful when building scripts and apps against any restful API, not just Okta's. He also pointed us to SAML checker to help in debugging SAML problems. It was also useful to hear him reiterate Okta's dedication to providing useful APIs.
4. Courtney Skay and Hassen Karaa's talk about mobile authentication: Their presentation was of particular interest to me. It showed the way forward for enterprise authentication for native mobile applications and achieving the best of both worlds – security and an awesome user experience. The next thing for Okta would be to get mobile app developers on board with this.
The Customer Party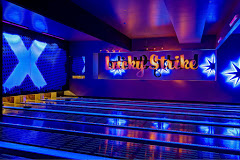 The customer party at Lucky Strike was a blast! The venue was lively, everyone was in a celebratory mood, and I was able to meet and network with many more people and discuss the events of the first day. Todd and Frederic were very accessible throughout, talking with anyone who came up. The Okta house band – glitter suits and all – rocked out. The party was a perfect end to the conference's first day.
Ready for #Oktane14
When you plan a user conference like Oktane13, you never know how it will go. As it started to wind down, I could feel the pride of those who planned this successful event. As conferences go, this was one of the better ones I've attended.
That's why when registration for Oktane14 opened back in June, I registered almost immediately. See you November 10-12 in San Francisco!