Hello, Seattle (and the Office 365 Tidal Wave)
We're moving on up in the world. Well, we're going north. Today we announced the opening of our newest office in Seattle, WA.
The fact that Microsoft's based nearby isn't a coincidence. In the past year, Microsoft has taken big steps towards driving adoption of cloud and mobile in the enterprise. They've placed a major bet on Office 365, encouraging businesses to move their email, collaboration and calendaring to the cloud. And the bet's paying off. Organizations of all sizes are adopting Office 365 hand over fist – we've seen evidence of this within the Okta Application Network, as Office 365 is quickly becoming one of the most commonly deployed application of our 4,000+.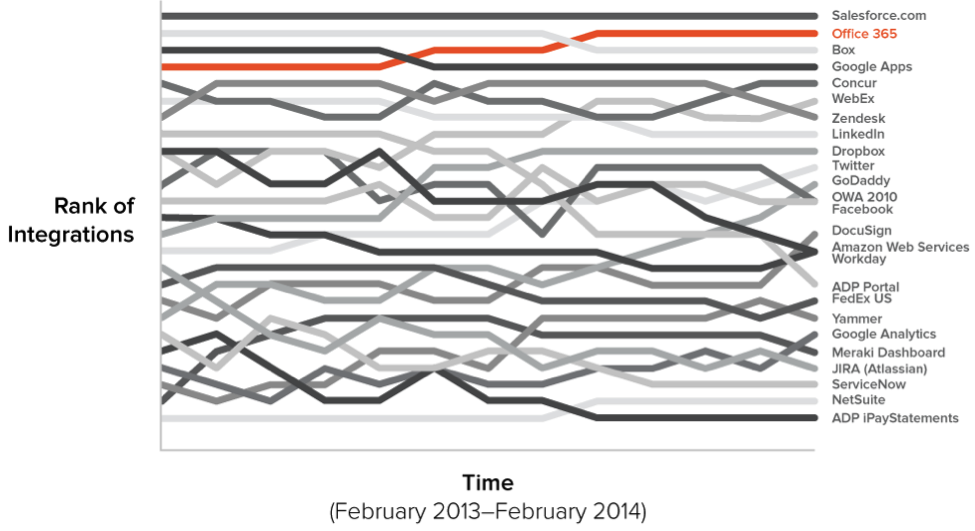 As I recently told Julie Bort at Business Insider, Microsoft's push to the cloud has been like a tidal wave for us, as companies are running into serious identity and mobility management challenges related to Office 365. And as they adopt more and more cloud apps, they're running into other issues that we can solve. We want to provide the solution that enables companies to adopt any number of cloud and mobile apps – Office 365 and otherwise – and with the opening of our new Seattle office and continued commitment to eliminating the identity issues around Office 365 deployments, we're taking a big step towards that goal.
Celebrating an Awesome Year
Our Seattle office is just the first of many major things to come in FY2016. After all, it's coming on the heels of a strong FY2015; a year in which we added hundreds of new customers, some of which you might recognize – RE/MAX, TGI Fridays, Zenefits, UNICEF and Planned Parenthood Federation of America.
We also made some serious product advancements last year, entering (and disrupting) the enterprise mobility management space with Okta Mobility Management, becoming the first truly integrated identity and mobility management provider. With OMM, we can now address a much broader set of use cases (as Tim Weaver from Del Monte will tell you – we manage mobile password resets, device-aware access control and automated provisioning for native mobile applications) by enabling companies to better secure their people by expanding beyond managing devices and focusing instead on the person. What's more, we unveiled our Developer Edition so developers everywhere can build more secure applications with our identity layer. We're bringing fragmented pieces of the enterprise – apps, devices and data – together, connecting everyone and everything needed to get work done.
If you're interested in joining our growing team (particularly in Seattle!) and helping us become the default identity solution for every application and organization, check out our careers page.