Don't Experience FOMO this November: 10 Reasons to Attend Oktane15
Oktane15 is only a month away and everything is coming together. The venue is set. Our speakers are all on board. We've put together a lineup of great activities — both informative and fun. But there's one thing we can't go to Las Vegas without … you!

Already in its third year, Oktane15 is on track to be another successful three days where CIOs, IT leaders and application developers can explore the latest in identity and mobility management. Whether you signed up months ago, or still haven't booked your spot, we're giving you a reason (or 10) why you won't want to miss our annual conference.
So don't end up at home with a serious case of FOMO this November. We guarantee you'll leave chock-full of knowledge, inspiration and great memories.
10. The pre-game: Can't wait one more day for Oktane? Due to popular demand, we've added an entire day of hands-on labs and technical trainings with Okta experts. Take a deep dive into these all-day techtorials, where you can learn how to enable Okta's most advanced features, use Okta with Office 365, or how Okta's platform makes many powerful features available through our APIs and SDKs. Can't make it Monday? Don't worry, we'll still have 12 hands-on lab sessions sprinkled throughout the event.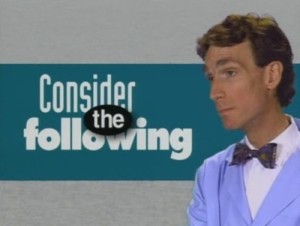 9. Geek out with 1,000 of the most innovative technical minds: More than 1,000 IT leaders, leading cloud ISVs, industry analysts and influencers will converge at MGM's ARIA Resort & Casino to explore the latest in identity and mobility management and security. Get ready to swap strategies, examine new technology trends and discuss their impact on the future of IT. Network with your peers during our Birds of a Feather lunch and learn more about the ever-evolving role of IT in the enterprise.
8. Our killer keynote lineup: In addition to hearing from Okta's co-founders Todd McKinnon and Frederic Kerrest on the evolution of the industry and what's next from the company, Bill Nye and Walter Isaacson will also take the stage to inspire and ignite your energy for the three-day event and beyond. So … "consider that."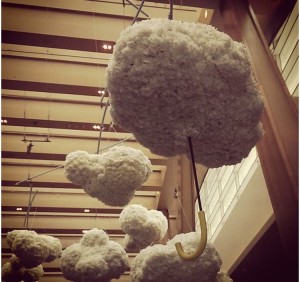 7. With 40 breakout sessions, the sky (or cloud) is the limit: Whatever you're interested in learning about, there is something for you at Oktane. From HR-driven IT provisioning, mobility management, internal and external identities, to making a business case for Okta, Oktane's breakout sessions will give you personalized attention that caters to your interests and organization's goals.
6. Ask us anything!: Similar to the Community, Oktane is the place to meet the Okta team. You can "ask the experts" at our Expert Bar, mix and mingle with the Customer Success team at our CS Lounge and most importantly, hear from other Okta admins about their different solutions using Okta's features.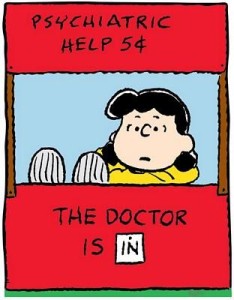 5. Mingle with the industry's finest: In addition to Okta's presence, we're joined by more than 20 of our partners and sponsors including Box, ServiceNow, and OptivSecurity. Don't miss out on this opportunity to be a part of more strategic IT discussions that center on building new and differentiated experiences in an increasingly mobile and cloud-centric world.
4. What happens in Vegas, stays in Vegas: But in case the 24 poker tables at the Aria for you to win (or lose) big isn't enough, you won't want to miss the Oktane15 party. Join us this year at the Marquee, where you'll fuel up on delicious drinks and delectable dishes before bustin' out your finest moves on the dance floor.
3. Las Vegas' most innovative hotel: The innovation at Oktane starts from the moment you check-in. The ARIA is currently the largest building in the world with LEED Gold status. What else? The resort boasts the most technically advanced guestrooms in the nation with technology like "alarms" that wake you up gradually through controlled temperature, lighting, curtain opening and preferred music.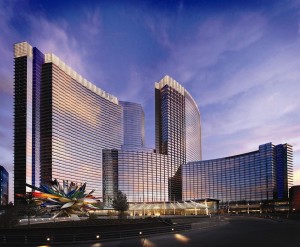 2. It's all about you, so treat yo' self: This isn't a user conference, it's a customer conference and — much like Okta — customer success is at the heart of the event. At Oktane, you'll hear from customers including Adobe, Williams Sonoma, and MGM Resorts International on their vision for the future of IT. Or check out our customers' reasons to attend.
1. The best agenda to date: The Oktane agenda is here and it's stuffed with learning opportunities. From our newly added Platform track to using Big Data to explore the latest trends in the cloud and mobile sphere — we've got it all. Attendees can learn how to make the most out of Okta's recently released Adaptive MFA, hear from Medallia on HR-driven IT provisioning or learn how to deploy Okta like a pro with customers MGM Resorts International and Adobe. Make sure to pack your thinking cap and something to take notes with because Oktane is full of takeaways you won't want to leave behind.
Now that you have plenty of reasons, go ahead and secure your spot at Oktane15 and register today. Make sure to follow our updates at #Oktane15 and see you there!