Company News

|
By Alyssa Smrekar
Oktane15 is only a month away and everything is coming together. The venue is set. Our speakers are all on board. We've put together a lineup of great activities — both informative and fun. But there's one thing we can't go to Las Vegas without … you!

Already in its third year, Oktane15 is on track to be another successful three days where CIOs, IT leaders and application developers can explore the latest in identity and mobility management. Whether you signed up months ago, or still haven't booked your spot, we're giving you a reason (or 10) why you won't want to miss our annual conference.
So don't end up at home with a serious case of FOMO this November. We guarantee you'll leave chock-full of knowledge, inspiration and great memories.
Technology, Company News

|
By Arturo Hinojosa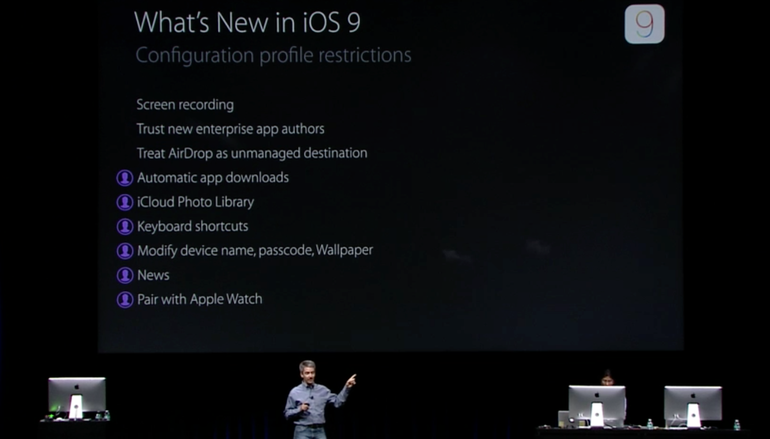 It shouldn't be news to anyone that Apple held its annual developer's conference, WWDC, last week here in San Francisco. These events have become synonymous with awe-inspiring keynotes and product launches. They interest everyone, from music junkies – naturally since Apple Music was in the spotlight this year – to companies like Okta that are investing heavily in mobile.
We, in particular, were thrilled to learn that Apple will make updates in its upcoming iOS operating system release so we can improve the security and user experience of our mobile solutions. The public beta begins in July and the official launch will be in the fall.
This year a few upcoming iOS 9 releases in particular have us (almost) jumping out of our seats. Here's what they mean for our customers and partners:
Customers

|
By Ryan Carlson
ServiceNow provides leading cloud-based services to enterprise IT operations, turning manual, reactive IT organizations into automated, task-oriented ones. With 80 percent of their applications sitting in the cloud, ServiceNow turned to Okta to manage the many identities in those apps.
Chris Asing, IT director at ServiceNow, recognized Okta as a strong partner right away. As he told us recently, the trust, confidence and credibility so important in partnerships was all there from the beginning. Okta's easy implementation process and user's abilities to easily adapt to it made Okta an easy choice for ServiceNow.
Partners

|
By Frederic Kerrest
This week, we turn to one of the most innovative cloud vendors in the IT operations market — and, guess what, they're not a startup. Founded in 2004 and built natively in the cloud, ServiceNow is the first web-based SaaS offering for IT management. Equally as impressive has been the company's ability to retain its position as a market leader by continuing to impact and evolve the $14 billion IT operations market.
Today, ServiceNow is the fastest growing vendor in its market. The company clocked in at No.5 on Deloitte's Fast 500 rankings in 2011 of the fastest growing technology companies in the North America. (ServiceNow's five-year revenue growth of 32,000 percent placed the company first in California.)
Company News

|
By Eric Berg
With over 1,000 applications in our Okta Application Network, it's hard to play favorites. Still, every few weeks, we'll attempt to highlight a handful of partners that we're psyched about – and what makes them unique compared to other applications in our massive (and growing) library.
We'll also call out what kind of integration options are currently available, as well as user management and provisioning capabilities that ensure IT admins can automatically add, update, deactivate or remove users and their accounts in an automated fashion.