What Apple's iOS 9 Updates at WWDC Mean For Okta's Customers
It shouldn't be news to anyone that Apple held its annual developer's conference, WWDC, last week here in San Francisco. These events have become synonymous with awe-inspiring keynotes and product launches. They interest everyone, from music junkies – naturally since Apple Music was in the spotlight this year – to companies like Okta that are investing heavily in mobile.
We, in particular, were thrilled to learn that Apple will make updates in its upcoming iOS operating system release so we can improve the security and user experience of our mobile solutions. The public beta begins in July and the official launch will be in the fall.
This year a few upcoming iOS 9 releases in particular have us (almost) jumping out of our seats. Here's what they mean for our customers and partners:
1) Assuming Management Of Pre-Existing Applications
Okta's MDM solution, Okta Mobility Management (OMM), enables IT to provision native mobile applications based on the user's identity through Okta Mobile. If a user belongs to a security group that's assigned Box in Okta, then OMM can automatically push the native Box app to the user's device. If a user already has Box on their device however, up until this point, Apple has not allowed MDM providers to assume management of that app.
However, with Apple's new feature, OMM can now prompt a user to allow IT to assume management of any pre-existing apps. This is huge because it will make it easier for users to enroll their devices, and for IT to ensure enterprise data is secured across all mobile endpoints.
2) New Safari Browser Capabilities
Customers love Okta Mobile Connect, Okta's mobile single sign-on (SSO) solution. Many of the top enterprise mobile apps, like Box, ServiceNow, and Workday, already support Okta's SAML-based approach since it's based on an open standard and does not require any proprietary SDKs.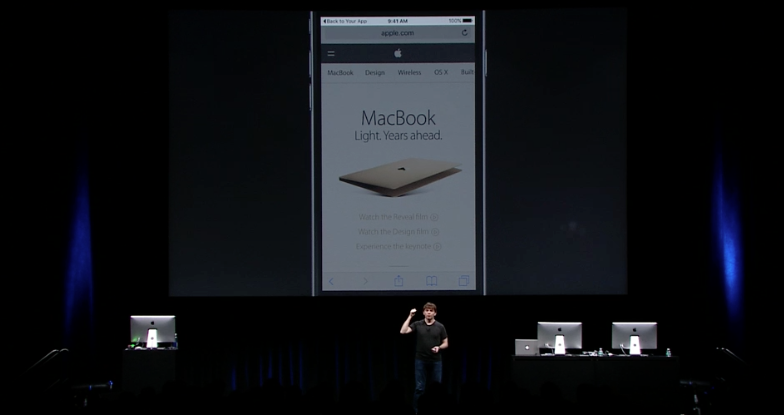 Apple's new Safari View Controller will allow even more mobile apps to adopt SAML-based SSO. Now, instead of requiring an embedded web view, application developers can simply use the new OS embedded web browser to execute the SAML flows with Okta. The result is better security and a much smoother user experience as the OS embedded browser can eliminate the need to switch apps.
3) Improved AirDrop Managed Open In Support
Apple has announced that AirDrop targets can now be treated as an unmanaged location by iOS 9. This improves the security and prevents the loss of enterprise data, that is protected by a managed open in policy, by tightening controls around where enterprise data can be shared.
While we work to ensure our OMM products can take advantages of these updates, feel free to check out the WWDC conference for yourself, as Apple has made a video of the entire keynote available on YouTube, and learn more about our mobility management solutions here.