Company News

|
By Alyssa Smrekar
Oktane15 is only a month away and everything is coming together. The venue is set. Our speakers are all on board. We've put together a lineup of great activities — both informative and fun. But there's one thing we can't go to Las Vegas without … you!

Already in its third year, Oktane15 is on track to be another successful three days where CIOs, IT leaders and application developers can explore the latest in identity and mobility management. Whether you signed up months ago, or still haven't booked your spot, we're giving you a reason (or 10) why you won't want to miss our annual conference.
So don't end up at home with a serious case of FOMO this November. We guarantee you'll leave chock-full of knowledge, inspiration and great memories.
Industry Insight

|
By Natasha Bhargava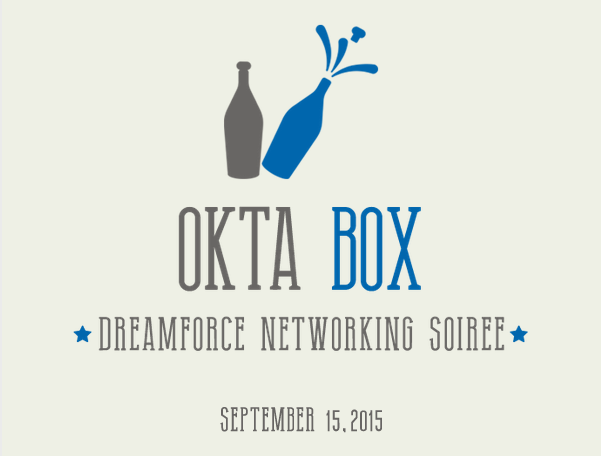 Dreamforce 2015 is less than a week away and that means it's crunch time. You've made sure your outfit doesn't clash with your lanyard, reserved your hotel room and mastered the lyrics to every Foo Fighters song to prepare for their Thursday night performance. But with more than 130,000 attendees and 1,500 sessions to choose from, Salesforce's annual conference can be overwhelming.
So what's an IT person to do? Don't sweat it. We've highlighted our top picks – from instructive daytime sessions to evening festivities – that will get any IT professional off to a great start at #DF15.
Technology, Company News

|
By Arturo Hinojosa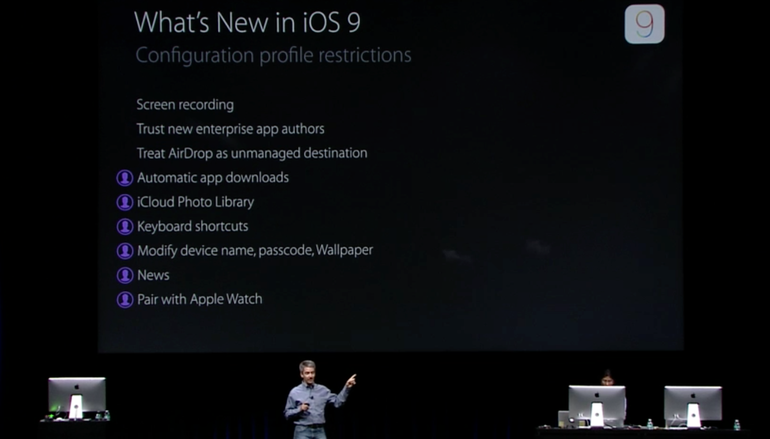 It shouldn't be news to anyone that Apple held its annual developer's conference, WWDC, last week here in San Francisco. These events have become synonymous with awe-inspiring keynotes and product launches. They interest everyone, from music junkies – naturally since Apple Music was in the spotlight this year – to companies like Okta that are investing heavily in mobile.
We, in particular, were thrilled to learn that Apple will make updates in its upcoming iOS operating system release so we can improve the security and user experience of our mobile solutions. The public beta begins in July and the official launch will be in the fall.
This year a few upcoming iOS 9 releases in particular have us (almost) jumping out of our seats. Here's what they mean for our customers and partners:
Customers

|
By Phil Turner
The structure of your local town hall meetings – attendees presenting ideas, voicing opinions and airing grievances to elected officials – may not have changed much over the past decade, but it's likely the structure of your local council's IT has. Peterborough City Council's certainly has. Peterborough City Council, the local authority of Peterborough in Cambridgeshire, England, has certainly changed theirs.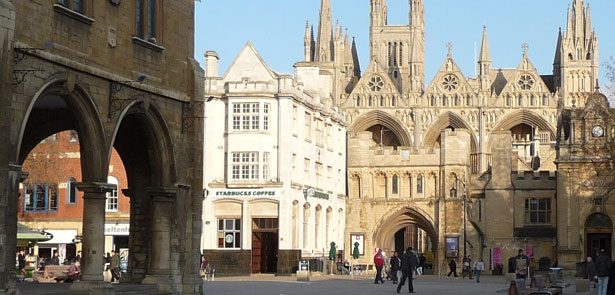 Peterborough has over 180,000 residents, and the council employs 1,400 members of staff. The council runs everything from the bin collections, through to housing benefits, right through to adult social care, school admissions, education and many other services.
Okta DNA, Company News

|
By Alyssa Smrekar
Now, we know Valentine's Day isn't everyone's favorite holiday. Not everyone's a sucker for heart-shaped cards, flowers, pricey dinners and chocolate – we get that. Still, we like to have a little fun with the holiday - and a couple years ago we compared passwords to Valentine's.
This year we're doing something pretty sweet with data from our 2,000+ customers. Below we've reimagined the Okta Application Network as a box of chocolates - highlighting the top 20 most commonly deployed and used applications in the Okta network, the 20 apps our customers love.
Give them all some love and check out our over 4,000 applications in the Okta Application Network. And check out our latest customer love campaign on Twitter with #14DaysofOktaLove.
Industry Insight

|
By Chris England
Security was one of the hottest topics in 2014 for enterprise technology both in the US and overseas. In the EU, we saw high-profile companies such as HSBC Turkey, Domino's Pizza in France and Belgium and the Central European Bank in Frankfurt become the victims of major data breaches. Both employees and customers found themselves in the firing line as customer data was targeted -- and it wasn't a pretty sight.
Okta DNA, Partners, Industry Insight

|
By David Baker
Ensuring security has always been an omnipresent concern for businesses. But in today's world of increased cloud adoption, more of a focus on mobility and the ubiquity of connected APIs, the number of malicious threats has amplified – driving enterprises to rethink traditional security postures. New security models must include both the context of the enterprises' cloud service providers and, at the same time, that of the knowledge worker's mobility experience.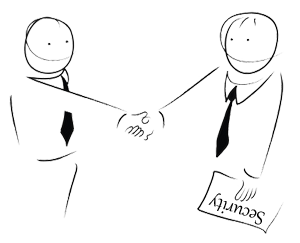 Okta was built from the ground up in the cloud to address these concerns in a seamless, secure way. We create and support new technologies to enable CIOs to offer user-centric technology experiences – empowering new kinds of business value, as well as flexible, efficient and speedy user workflows. And it's because of this deep focus on security that Box announced yesterday they've selected us as a certified partner for its newly announced Box Trust initiative.
Okta DNA, Partners, Company News, Customers

|
By Alyssa Smrekar
We're in the thick of it. Whether you check our Twitter handle, our homepage, the email signatures from our team or recent blog posts, you know you're in Oktane mode. We're just one month out from kicking off #Oktane14 – the culmination of a massive year for our company – and also from our second annual Oktane Customer Awards.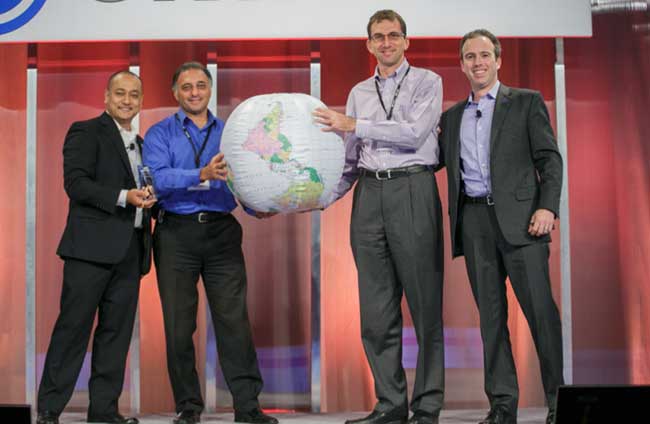 And let's just say tripling the size of our customer base since our inaugural program last November made selecting the finalists for each of these seven achievements even more difficult. We work with 1,500+ organizations worldwide that use Okta to empower their teams to worry less about technology, and focus more on innovative ways to drive value for the business – so choosing a select few to honor in San Francisco was hardly a simple task.
Without further ado, the finalists for our 2014 Oktane Awards...
Okta DNA, Partners, Customers

|
By Phil Turner
Readers of the Okta blog and our social channels will know that last week was a big one for the European Okta team as we hosted our inaugural European Cloud Summit. Over 120 delegates packed into the Churchill War Rooms in London to hear panel discussions with some of the formative thinkers and decision makers in IT. (You can see the full lineup and details in this previous blog post.)
Although I couldn't begin to capture everything that was discussed at the event, I wanted to share a few points of discussion that really jumped out and finally a call to arms – four predictions for where the market is headed and how we all need to react.
IT Is Changing
Over the last 10 years there have been fundamental shifts in how the CIO approaches and manages IT strategy. In the early 2000s we saw the move to mass consolidation, going with a single vendor/supplier with cost saving and efficiency being the primary drivers, often at the expense of performance or usability. Then, more recently, we've seen the swing back to CIOs adopting multiple applications and services from a variety of vendors – often SaaS and cloud-based, combining the best solutions with added efficiency and cost savings.
Okta DNA, Partners, Company News, Customers

|
By Virginie Letessier
If you regularly read our blog, follow @Okta (or @Okta_UK) on Twitter or check out our redesigned website, then you're likely familiar with the term User-Centric IT (or popular hashtag #usercentricIT). And you'll know that it's a philosophy we – along with a host of other software vendors – are incredibly passionate about.
I Want It Now.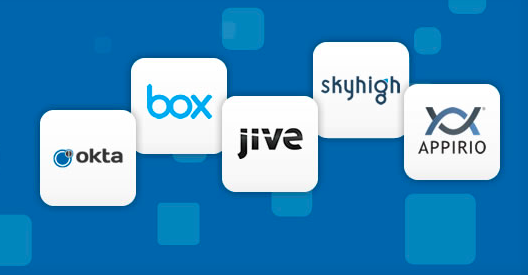 The thing is, we live in a world of instant gratification. Because of apps like Uber, Nest and Netflix, we now expect to be catered to based on our individual traits and preferences. And that conditioning doesn't stop once you enter the four walls of an office. Whether at work or at play, we expect easy access to the apps and information that make us productive, whenever and wherever we need them – and from the device of our choice.
At its core, User-Centric IT is exactly that. It's about putting people first. It's about empowering collaboration rather than impeding it. It's about IT giving their team the tools, access, information when, where and how they want it. It's about empowering people to work better and smarter and adopting technologies that fit seamlessly into existing workflows. And if the response since our launch event in April is any indication, #usercentricIT is something IT leaders from companies of all shapes and sizes (and regions) have top of mind in driving modern technology strategies.
Churchill War Rooms. September 23. London. Be There.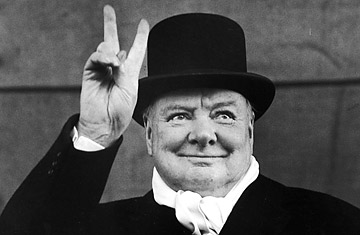 That's why #usercentricIT will take the centre stage via two panels, moderated by Chuck Fontana, Okta's VP of corporate & business development, at our first annual European Cloud Summit (#EUCloudSummit) on Tuesday, September 23 at the Churchill War Rooms in London, UK. We'll share with the 100+ IT leaders in attendance not only the latest happenings in cloud, mobile and enterprise IT, but also showcase best practices on bringing a user-centric IT strategy to life in their organization. They will also hear first-hand exactly how IT is, and should be, adapting to this changing environment, as well as the need for user centricity across organizations of all types – straight from our customers in the thick of it. A truly 360-degree view of cloud and user-centric IT in Europe right now, if you will.
Intrigued? You should be. We'll go on.
Pages