A CXOTalk With Todd McKinnon
Last week, our CEO Todd McKinnon sat down (or rather, "hung out") with Michael Krigsman to discuss tech valuations, the future of identity management, and cloud and mobile adoption trends on a recent episode of CXOTalk.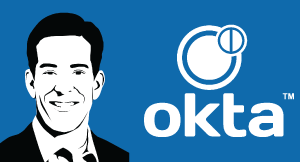 Okta is in an exciting period of growth for the company, with hundreds of employees, thousands of customers, and a new round of funding. During the hangout, Todd chatted about where Okta has been, where we're headed, and what we've learned, offering insights for companies at any stage. Below are five key takeaways from the conversation. If you're interested in hearing more about what companies can learn from the market potential of viral cat videos or a few strategically placed sound effects, be sure to check out the full episode.
Valuation isn't a differentiator. A company used to grow out of the defined "startup" stage when it went public. However, today, companies are staying private for longer, which puts more attention on valuation. When looking at the growth trajectory of a company at any stage, instead of focusing on valuation we should be more concerned about whether or not the company's product is available and if it's generating revenue – otherwise, its valuation means nothing.
Do it better, not different. When starting a company or building a product, don't lock yourself into narrow or niche ideas. You will find more success if you attack the big, obvious market in a way that no one else has. You can gain traction in a crowded space by building a new foundation or entry point for something that everyone already needs. (Luck and fortunate timing are also helpful.)
"Build the rocket." During the interview process, it's important to present potential hires with a clear idea of the company vision. If people have the sense that they can affect the progress toward the vision, it makes them feel as if what they do really will make a difference. Don't hire candidates who are just along for the ride. Hire people who want to build the rocket.
Don't expect an "Internet Social Security." One viewer raised the possibility of having one ID system for the Internet, but this grand universal theory isn't practical. The Internet wasn't built with a protocol of universal identity because it would be too centralized and hard to manage. Instead of one ID system for identity, we'll see better tools that integrate and hand off the identities we currently have.
Classify data and assets. When it comes to balancing security and access to resources, both in the office and on mobile, the most successful CIOs divide up data and assets into two categories: those that require high levels of security and those that don't. You will fail if you try to secure them all at the same level, but also if you leave them all open. It's most effective to classify assets into categories, like finance or R&D, and then build a framework for security policies around these classifications.
For additional insights from the interview, make sure to read this recap on Huffington Post from Vala Afshar, Salesforce's Chief Digital Evangelist and the co-host of CXOTalk. Finally, a huge thank you to Michael and the CXOTalk team for having Todd on the show. We're looking forward to hearing great conversations during future CXOTalk episodes (sound effects and all!).