Oktane13 Session Spotlight with Box: Deploy an Application to 1,000 People in Less than a Minute – and Learn about Integrating Identity into Your Cloud Stack
Guest post by Dan O'Leary, solutions architect at Box.
There is nothing more boring than a panel session at a technology conference where someone in marketing gets up for an hour to try and cram as many buzzwords and slides into a timeslot as possible. My session at Oktane13, Okta's first user conference, is NOT that kind of session.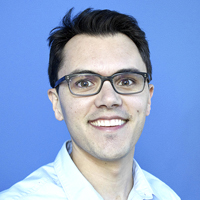 Dan O'Leary, solutions architect at Box
This is a session about how real companies like Box and hundreds of our customers are co-deploying our tools to increase security and improve the end user experience. This is going to be real – Les Stroud Survivorman real. Within the Box implementation team, we've implemented Okta with Box hundreds of times, and we've done more than a few implementations with legacy tools too.
So, we're going to do it all live at Oktane. That's right, I'm going to set up Okta with a Windows server running Active Directory for your entire company. During the session, you'll see how you can not only deploy applications, but provision users, push user profile data, and add users to relevant groups. If we have time, we might even setup two-factor authentication.
To make this even more interesting, I'll be joined by Ben Haines, Box's VP of IT/CIO, to discuss how Box rolled out Okta, and talk about what he learned during past deployments at Hostess and Pabst. (He'll also be there to bail me out if things go completely off the rails and the stunt fails.)
More importantly, Ben will share some of the lessons learned in deploying identity management tools and talk about he's working on to connect our web and mobile applications to the cloud. I promise you will be educated and entertained, so mark your calendar for our session, 'Best Practices for Implementing Okta and Box' on November 4 from 1:30 – 2:15pm at Oktane13.
Come see Dan O'Leary (@danieloleary) present 'Best Practices for Implementing Okta and Box' at Oktane13 on Monday, November 4, 2013 from 1:30 – 2:15pm in San Francisco, and don't forget to register here.