1,000 Customers And Counting: No Smoke and Mirrors at Okta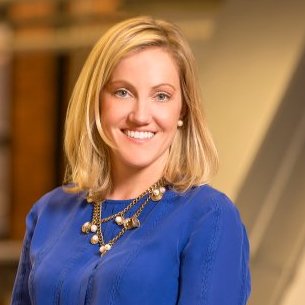 ]You never know what you are going to get when you start a new job. When you're interviewing at any given enterprise software company, the interview process will undoubtedly highlight how fabulous everyone is, how "robust" and "reliable" the product is and – most importantly, in my perspective – how many "wildly successful" customers the company already has on its roster.
And as a candidate, you drink the Kool-Aid. You get a mild buzz going and life is good. Almost inevitably, there's a small piece of you deep down that can't help but anticipate – and brace yourself for – a few surprises as you ramp into the new role. And usually, your gut proves to be right and those fears are realized within days, maybe weeks, of your first day.
Not at Okta.
Several weeks into my time here, I'm more than pleasantly surprised – astonished really at the accuracy of the picture painted by the management team and my new team members. It's as great as advertised, probably better. Not only do we have fanatical customers (1,000+ in fact) and a killer product that really is "robust" and "reliable" (check this out if you don't believe me), but 300+ passionate employees orienting all decisions around what's best for our millions of users.
From crystal clear articulation of the problems we solve for enterprises, to an unrelenting focus on product quality, we are an entire company, not just a team, dedicated to customer success and enabling the 1,000+ enterprises we work with to get the most out of Okta.
So, that leaves a somewhat obvious question: Why am I here? If the company has put customer success front and center since the beginning, has it as its core company value and has widely shared advice about how others can do the same, why does Okta need a chief customer officer?
To answer that, we first need to take a trip down memory lane.
Customer First, Technology Second
When Todd and Freddy set out to build Okta, they started by asking CIOs about the challenges they faced. They worked off constant feedback, evolving the product to best fit customers' needs — and this focus on customer success, feedback and collaboration has been at the core of the company since then.
I'm here to amplify those customer voices and deliver on that feedback. I'm also here to channel the internal enthusiasm for customer success and turn it into something our customers can live, breathe, and benefit from. We truly believe we have an opportunity to redefine the optimal customer experience for enterprise technology – one that puts the customer first, and technology second.
To us, that means putting ourselves in our customers' shoes to understand their problems before building the solution. It also means working with customers to improve business functions, from deploying mobile devices to employees globally to building external, customer-facing portals that are secure and seamless for end users – and also empowering our customers to collaborate and learn from each other. It means putting the customer before everything we do, and continuously ingraining their success into our DNA.
What Now?
I want our customers to know what they can expect to receive from Okta and have the utmost confidence that we will deliver. Okta's an investment, and our customers must know how to dig into its functionality to reap all the benefits of our service. And if something goes wrong, you need to know we have your back.
Of course, in order to do this, we need your help. It's hardly a one-way street and we want to continue hearing from you. What are we doing well? What can we do better? What do you need from us that you aren't getting today? And in short, how are we doing?
Feel free to engage with us on the Okta Community or reach out to me directly at [email protected] at any point.