Customers

|
By Arturo Hinojosa

Whether you're waiting for an Uber driver at the curb, you've set up a call with a match on eHarmony or you're receiving an authentication code to access a Box account, Twilio, the software and cloud-based communications platform, is there to make the process a seamless one. So seamless that you likely had no idea they were involved in the process.
Twilio helps developers and businesses build communications solutions including voice integration, messaging, VoIP and call centers, so that companies can connect and engage with customers in any number of ways. But building a bridge between business and client is no small feat. That's why Twilio employees rely on a stack of cloud applications to get their jobs done. And as the company continues to grow, so does its stack of tools. With employees looking for an easier way to access their applications and company data while on the go, Twilio turned to Okta to secure and simplify identity and mobility management.
Okta DNA, Partners, Customers

|
By Frederic Kerrest
I want to start things off by saying thank you to the more than 1,000 customers and partners who joined us for Oktane14. It was an exciting week for us, and a major part of that was seeing our team's hard work finally come to fruition – putting on an incredible event and sharing our biggest product news to date.
In case you missed the first day of Oktane14, my co-founder Todd McKinnon made some of the biggest announcements in Okta's history:
Building on our established leadership in cloud-based identity management, we shared our strategy for deepening and broadening application integrations in the Okta Network. We announced Okta Mobile Connect, to enable single sign-on to native mobile applications. And we introduced significant enhancements to our MFA solution, Okta Verify, including new "push" functionality and (soon) support for voice and TouchID authentication.

We released Okta Developer Edition to give developers access to the same APIs that Adobe, Advent, ServiceNow, ServiceSource, Informatica, and others use to build Okta as an identity layer for their applications. With Developer Edition, we're accelerating cloud adoption in the enterprise by enabling any developer - big or small; inside the enterprise or out - to build applications that are inherently secure from the start.

Biggest of all, we announced our entry into an entirely new space with Okta Mobility Management, the industry's first 100% cloud-based, integrated identity and mobility management solution. As you'd expect from Okta, we're disrupting this industry with a user-centric (not device-centric) approach to enterprise mobility management.
Okta DNA, Customers

|
By Okta
The countdown to Oktane14 has begun! Over the past few weeks, we've been sharing guest posts from our amazing customers about their experiences at Oktane and why they're looking forward to this year's conference. Take a look and follow along with Oktane on Twitter with #Oktane14.
From George Hegedus, Senior Director of System Operations at Rosetta Stone: 2013 was a fast and furious year when it came to cloud apps at Rosetta Stone. And if it wasn't for Okta, life would have been a little more difficult for our IT organization.
Coming into 2013, we'd already had Salesforce for a number of years and had implemented Box the previous autumn, but we were still a long way to go in our cloud adoption. In early 2013, we purchased Okta and Google Apps – cloud-based app use had grown exponentially to support our employees' mobile lifestyles. We realized an identity management solution was the best way to provision users with new apps, manage a proliferation of usernames and passwords and, of course, secure our IT infrastructure. We launched both Okta and Google Apps at the same time, which led our employees to Okta for all cloud sign-on needs – and thanks to its simple and user-friendly approach, the implementation was an instant success.
The remainder of the year saw the implementation of Concur, Workday, Xactly, DocuSign and BlueJeans – all launched within Okta's Application Network. Later, we moved many on-premises and proprietary apps into Okta. Our internal Rosetta Stone product for employees has found a home in Okta, with improved user adoption of all of our apps.
Like other Okta customers, I had a story to tell about the work that we'd done together and the impact it had on our business, and I decided to share that story at Oktane13. (Plus, it had been years since I had been out on the west coast, and a trip to chat Okta in San Francisco sounded awesome.) I knew heading into the event that there would be other interesting stories about identity and the shift to cloud and mobile – and Oktane exceeded my expectations.
My days were filled with informative sessions, and I was able to make connections with IT colleagues all over the country. Not only did I have a chance to share our story at Rosetta Stone, but I also took away tips and tricks from other customers and the Okta technical staff that have helped us improve our own processes at Rosetta Stone.
Here are a few highlights:
Customers

|
By Alyssa Smrekar
For more than 100 years, National Gypsum has built its brand around dependability and security -- they don't call one of their best-selling products Gold Bond for nothing. But with the advent of cloud computing, the Charlotte-based company also needed to manage their applications safely and securely. We sat down with Michael Brannon, National Gypsum's director of infrastructure & security, to find out why he could trust Okta's identity management solution for his rough and tough manufacturing company.
So how does a company that produces physical materials end up in the cloud?
There's nothing about National Gypsum that's sexy and cloud-like. But at the same time, people within National Gypsum's business – primarily sales and marketing people – wanted to move us to the cloud. We [the IT department] don't want to be the area that says no to things the business wants to do.
How do you securely become the "department of yes"?
You can easily – as a security department trying to guard against bad security – become the "department of no." When you're in the department of no, a lot of your business users will bypass you and do things that make the company far less secure.
We know these [cloud] services are available, so we need to provision them in a secure way. Part of our vision is to find good partners that extend secure infrastructure-type things into services that the business wants to use.
Okta DNA, Company News, Customers

|
By Alyssa Smrekar
Maybe you attended Oktane13 last year. Maybe your IT department recently adopted Okta and you want to learn more about identity management. Or maybe you heard about last year's customer appreciation party. Whatever the reason, you're interested in attending Okta's second annual user conference, Oktane14, and we don't blame you.
Much like this World Cup justification letter (you know, the one you wish you used to convince your boss to let you watch #USMNT), we have everything you need to persuade your manager to approve your upcoming absence - including our very own Oktane14 justification letter. And while your dedication to soccer didn't result in an ultimate US victory, you'll bring home the gold when you attend Oktane14 – leaving the conference with new strategies, relationships and a better understanding of how to drive efficiency and productivity for your organization.
Here are the top five reasons your boss needs to send you to Oktane14 in November. He or she won't be disappointed, and neither will you.
Okta DNA, Customers

|
By Krista Anderson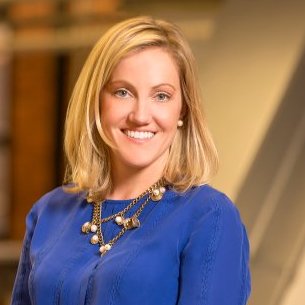 ]You never know what you are going to get when you start a new job. When you're interviewing at any given enterprise software company, the interview process will undoubtedly highlight how fabulous everyone is, how "robust" and "reliable" the product is and – most importantly, in my perspective – how many "wildly successful" customers the company already has on its roster.
And as a candidate, you drink the Kool-Aid. You get a mild buzz going and life is good. Almost inevitably, there's a small piece of you deep down that can't help but anticipate – and brace yourself for – a few surprises as you ramp into the new role. And usually, your gut proves to be right and those fears are realized within days, maybe weeks, of your first day.
Not at Okta.
Several weeks into my time here, I'm more than pleasantly surprised – astonished really at the accuracy of the picture painted by the management team and my new team members. It's as great as advertised, probably better. Not only do we have fanatical customers (1,000+ in fact) and a killer product that really is "robust" and "reliable" (check this out if you don't believe me), but 300+ passionate employees orienting all decisions around what's best for our millions of users.
Okta DNA, Partners, Company News, Customers

|
By Alyssa Smrekar
When Okta's co-founders set out to build a product that would help businesses adopt cloud and mobile technology, they started by asking CIOs about the challenges they faced adopting cloud. They worked off of constant feedback, evolving the product to best fit the customers' needs -- and this focus on customer success, feedback and collaboration has been at the heart of Okta since then.
Four years later at our recent inaugural user conference Oktane13, Okta COO and co-founder Frederic Kerrest shared additional insight about what customer success means at Okta today. (Hint -- it's still at the core of everything we do.) Hear about how we're enabling customers to worry less about technology and focus more on innovative ways to drive top line value for the business in the keynote below.
[vimeo clip_id="79956395" width="500"]
Okta DNA, Customers

|
By Alyssa Smrekar
We have more than 550 incredible customers, and each one is responsible for our company's success. On Tuesday, the final day of Oktane13, we recognized several customers that have pushed us (and our product) to make their jobs easier, and their employees more productive.
Thanks again to all of our customers and partners that made Oktane13 such a special event. And now for the inaugural Oktane Award winners ....
IT Pioneer of the Year
Chris Niggel (LinkedIn)

Nate McBride (AMAG Pharmaceuticals)
Okta DNA, Industry Insight

|
By David Baker
Last week, I posted the fourth installment in a six-part blog series about what it takes to have an enterprise-ready cloud service and the three characteristics (security, reliability and trust) that differentiate an enterprise cloud service from a typical consumer cloud service. In this series, I've discussed five aspects to look at when evaluating a cloud service for those characteristics. They are:
Development for the enterprise
Endless 9s reliability
Benchmarked and audited service
Strong encryption throughout
Singular focus on the customer
In this post, I'll discuss the "singular focus on the customer." This component is necessary to truly have an enterprise cloud. Think back to Mat Honan's personal identity hack: part of the attack surface included Apple's and Amazon's customer support mechanisms that were in place on Mat's accounts — which isn't surprising.