Bringing the Heat with #Oktane14: Keynotes from Nate Silver, Marc Andreessen & Pat Grady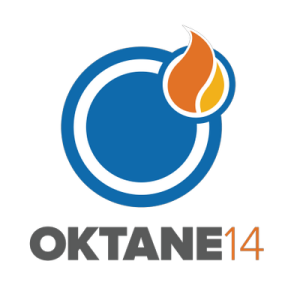 We're less than two months away from Okta's biggest event of the year – Oktane14. We're in the thick of finalizing our content and agenda, laying out the expo hall, preparing for various networking receptions and of course planning our rockin' appreciation party at the Exploratorium. Everyone at Okta is fired up for the biggest event in our company's history, and we're already counting down the days to November 10.
One of the best parts of planning for Oktane is securing our keynote presenters. We've been scouring the speaking circuit to bring some of the world's most interesting minds to Oktane and have assembled a star-studded cast that's ready to bring the heat.
Here's a quick breakdown of what you can expect from our keynote speakers at this year's event:
Tuesday, November 11
Todd McKinnon, Okta's CEO and co-founder, will kick the day off by sharing Okta's vision for the future of IT management and by announcing a number of significant updates to the Okta service.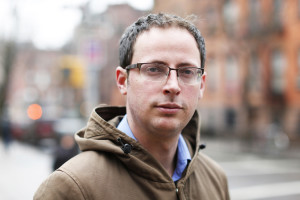 Nate Silver, a renowned statistician known for his analysis of baseball and political data, will then join us onstage for the next part of our opening keynote. Nate, who was also named one of the top 100 most influential people by TIME Magazine thanks to his work in the new field of data journalism and his polling aggregation website, FiveThirtyEight, will share insights into the mega-trends that are happening in enterprise IT -- specifically with cloud and mobile adoption. When Rachel Maddow calls you out for being the real winner of the 2012 presidential election, you know you've hit it big!
Marc Andreessen, original founder of Netscape and co-founder and partner from Andreessen Horowitz, will also join Todd for a fireside chat on the first day of #Oktane14. Okta was Andreessen Horowitz's first cloud investment back in 2010, and Marc has seen the company evolve from its earliest days. Todd and Marc will chat on all things enterprise IT... and then some.
Wednesday, November 12
As with last year, our Day 2 general session is all about customer success.
Frederic Kerrest, Okta's co-founder and chief operating officer, will kick off the day by sharing Okta's vision for customer success – why it has always been and continues to be so important to Okta, what makes our philosophy so different in the industry, and how the increasingly critical role of our partner ecosystem will help scale our approach across different industries and geographies.
Krista Anderson, Okta's chief customer officer, will then talk about what Okta has done to develop a deeper and more comprehensive view of our customers in order to optimize utilization, adoption and deliver more efficient and proactive support. As part of this, Krista will also share some exciting announcements that will enhance and simplify the customer experience in 2015 and beyond.
Then we'll hear straight from Okta's customers. CIOs from Gatwick Airport and Rotary International will join Frederic onstage for a discussion on how they've adopted cloud and mobile technologies to make their organizations better, faster and smarter, the challenges they've faced along the way, and the role that Okta has played in overcoming them.
To wrap up the Day 2 general session, Pat Grady, Sequoia Capital partner and Okta board member, will speak to how Sequoia thinks about the IT landscape, how they think about their investments and portfolio, and why they have been so bullish on Okta over the years.
Visit Oktane14.com for more information, and don't forget to register before Friday, September 19 to take advantage of our extended Early Bird discount. We'll also be sharing updates on new speakers and sessions in the coming weeks here on the blog, so be sure to check back in for more information. Look forward to seeing you at #Oktane14!