Michelle Wilson Joins Okta's Board of Directors
I'm excited to share that Michelle Wilson has joined Okta's board as our first independent director.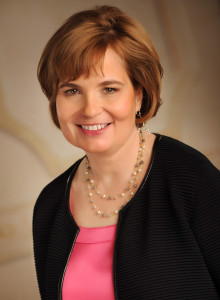 Michelle is a former senior vice president and general counsel at Amazon.com. She is a remarkable leader known for helping to guide the company through its largest period of growth, and providing counsel on legal, compliance and corporate operations. Michelle's lengthy tenure at Amazon offered incredible experience scaling the organization – all of which is particularly relevant to Okta as we embark on our next phase of growth.
I've had the pleasure of getting to know Michelle over the past few months and am continuously impressed by her expertise. She has garnered a strong reputation as being an incredibly active, accountable and collaborative executive who makes a clear impact on companies she works with, including Zendesk, where she's been a board member since January 2014. I'm thrilled to have her join the board with me, my co-founder Frederic Kerrest, and our investors, Ben Horowitz, Aneel Bhusri and Pat Grady.
Michelle is a big believer in the importance of valuing customer success to build a meaningful, sustainable company. It's a value that has rooted Amazon's business since 1994 and one we've put front and center at Okta. We share the desire to make complex things simple for millions of customers worldwide, and we're excited that Michelle will continue to advance our keen focus on customer success as we continue to grow our global customer and employee base.
As software continues to eat the world, we're seeing organizations of all sizes hungry to adopt the apps and services that will make them successful. The rise of cloud and mobile technologies across companies of all sizes, industries and regions is already changing how companies and individuals alike operate everyday. (Look no further than our "Businesses @ Work" report to see what I'm talking about.) We're building the essential foundation that connects people and technology, and I'm thrilled to work with Michelle to bring this vision to life.