Hello iOS 9, Introducing New Okta Mobility Features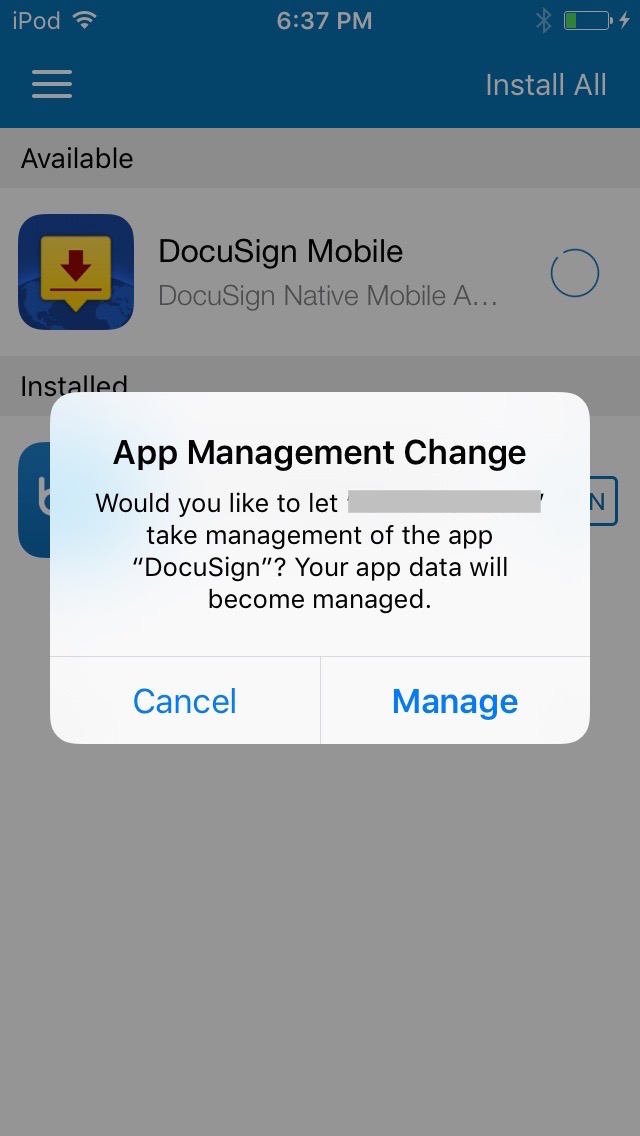 Everyone on the mobile team here at Okta is very excited about Apple's release of iOS 9 today. The new mobile OS includes key features we will be integrating into Okta Mobility Management (OMM). For example, iOS introduces the ability for OMM to assume management of pre-existing mobile applications, which makes onboarding new users easier than ever and eliminates the requirement for users to remove and reinstall pre-existing applications on their device. Apple iOS 9 also introduces a new Safari View Controller, a shared browser that any application can use to simplify mobile app single sign-on.
In the spirit of exciting updates, Okta is also offering same-day support for both Okta Mobile and Okta Verify on iOS 9. In other words, our apps have been updated to be compatible with the new OS, which is essential for Apple devices as many users upgrade to the latest version quickly in order to get the newest features. (Last year, Apple reported that almost 50% of iOS users upgraded to iOS 8 from iOS 7 within a month of general availability.)
But same-day support for iOS 9 is not all we are excited about. We recently introduced an OMM capability that makes it easier for end users to access mobile apps. Now administrators can pre-configure fields such as the tenant name, which saves the end user that extra step and confusion of tracking down the URL or tenant string.
Managed application configurations can also be used to expose security settings and configuration to EMM providers. For example, an app could expose a setting to enable or disable cut and paste from the app based on a policy setting. Many of the app settings in Android for Work are configured this way, as it enables EMM-driven mobile app security without requiring any custom vendor-specific development. Chrome on Android, for instance, allows EMM providers to restrict certain URLs, manage cookie settings and enable (or disable) password managers.

Learn more about OMM at Oktane15 by attending our eight "Mobile and Devices" breakout sessions and numerous hands-on labs. Hear from Okta Product Management, customers and more: https://www.okta.com/oktane15.