Okta + F5® = Secure Connections for Cloud and On-Premises Applications
Here at Okta, we're all about creating easy and secure connections for our customers. More and more organizations are migrating to the cloud, but we haven't forgotten those organizations still locked into their existing on-premises IT infrastructure. Access to all applications, on-prem and cloud, should be simple and secure whether you're trending towards a 100% cloud environment, or still require a hybrid approach.
Okta Single Sign-on (SSO) integrates to any application using federation standards like OpenID Connect, SAML or forms-based authentication with Okta Secure Web Authentication. And after teaming up with F5 Networks®, we're able to deliver a hybrid approach to those customers with on-premises applications that use other types of network authentication protocols, like Kerberos. The integration also enables external users to authenticate using Okta, then easily access applications behind the firewall without a VPN. Together, Okta SSO and F5 BIG-IP® will enable IT managers to efficiently unify the management and maintenance of their hybrid environment and more easily tackle contractor, customer and partner use cases where the identity might not be managed in an on-prem directory. They can say goodbye to the days of multiple points of access for users or multiple access management silos where IT must configure policy.
Here's a quick look how it all works: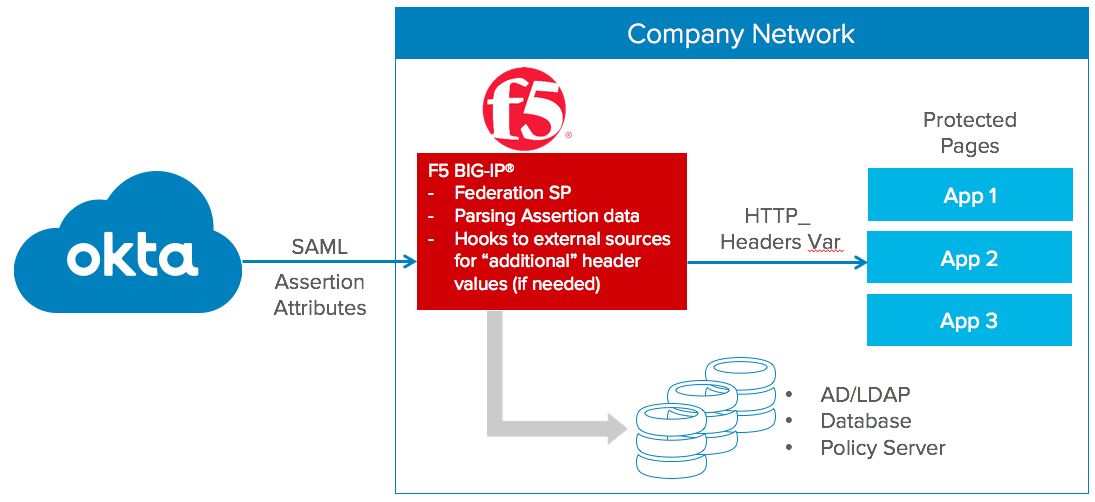 This solution extends to desktops and mobile devices, ensuring the security of the ever-growing enterprise mobile workforce. It also streamlines operations by placing the power to securely manage applications directly in the hands of IT managers. Whether you're a native cloud organization or still working with legacy apps, we've got you covered!
Learn more about this partnership, implementing our solution, or contact one of our experts directly. We'd love to hear from you!