Okta's Newest Office: Hello, Bellevue!
Okta has grown significantly since Todd McKinnon and Frederic Kerrest founded the company almost ten years ago. We've expanded to hundreds of employees with global offices in Toronto, London, Amsterdam, and Sydney. And today, we're thrilled to announce the opening of our second largest office in North America in Bellevue, Washington.
Why Bellevue?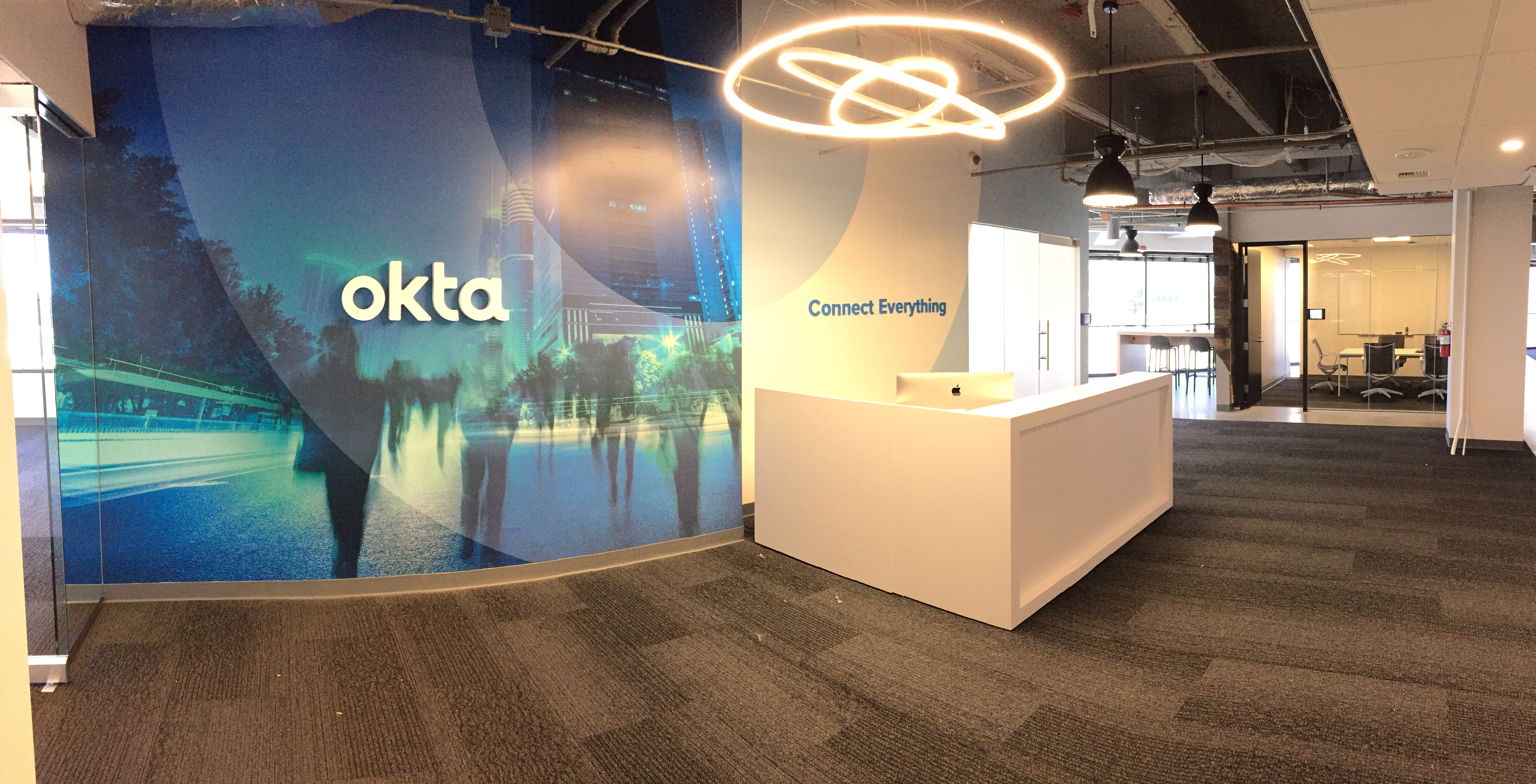 We've always been impressed by the caliber of engineering talent in the Seattle area, which should come as no surprise since technology is part of the city's heritage. And as a leading identity management company, we want to recruit and work with the best and brightest.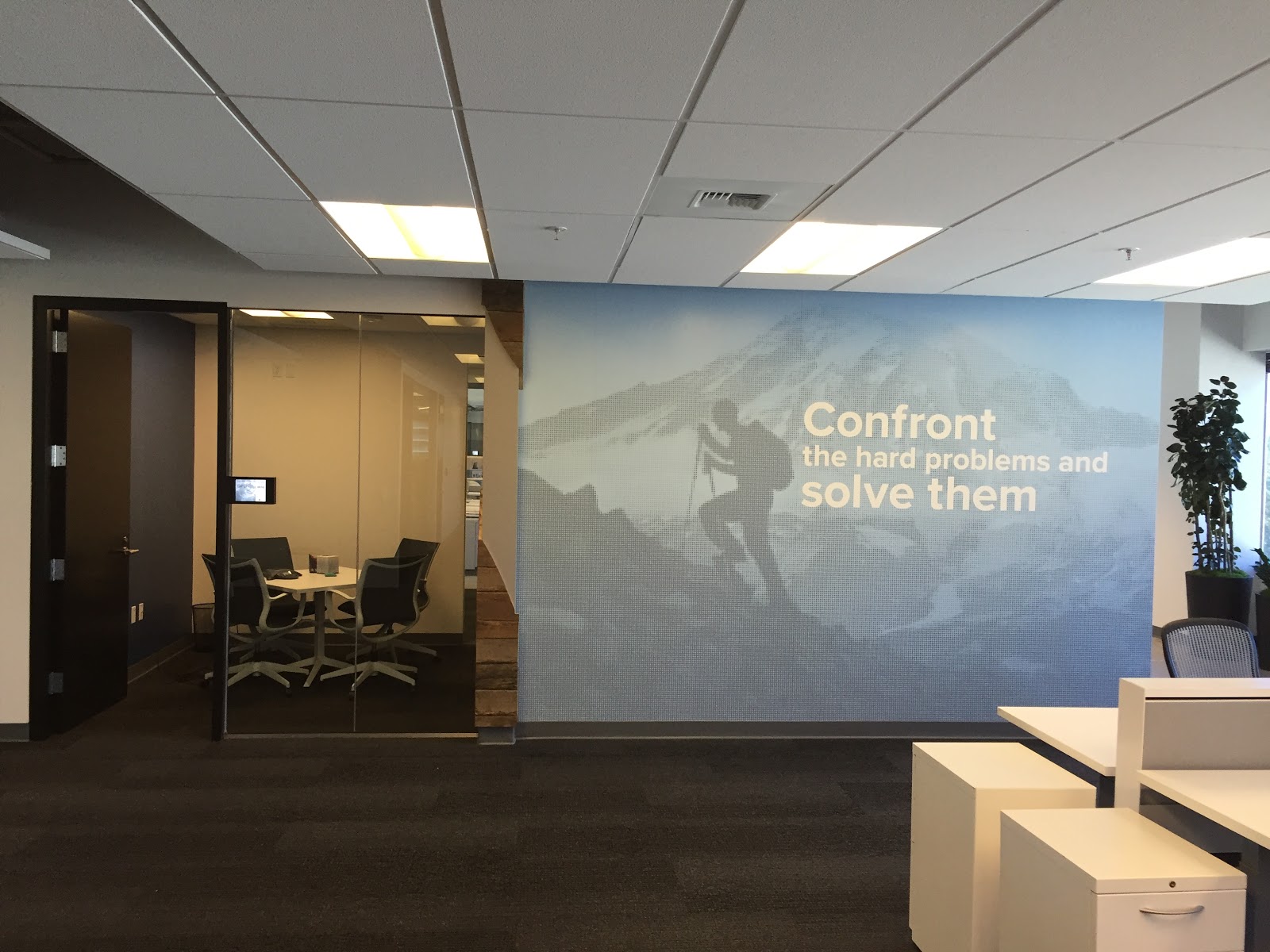 If you're familiar with Okta, you know we're focused on providing our customers with choice and flexibility, and making them successful at every turn. Being in the Seattle area will provide us face time with our local customers, including Seattle Children's Hospital, Tommy Bahama, Zillow, Chef, Zulily and Concur, among others. We'll also be closer to many of our partners, enabling us to strengthen our relationships with teams at Amazon Web Services and Microsoft's Office 365. As our relationship with both AWS and Microsoft continues to grow, it's important to us that we can proactively engage in open dialogue and be part of the same community.
What to Expect
Much like our San Francisco headquarters reflects both our global brand and company culture with local flare, the Bellevue office is designed to incorporate the area's and local company culture with Okta's brand.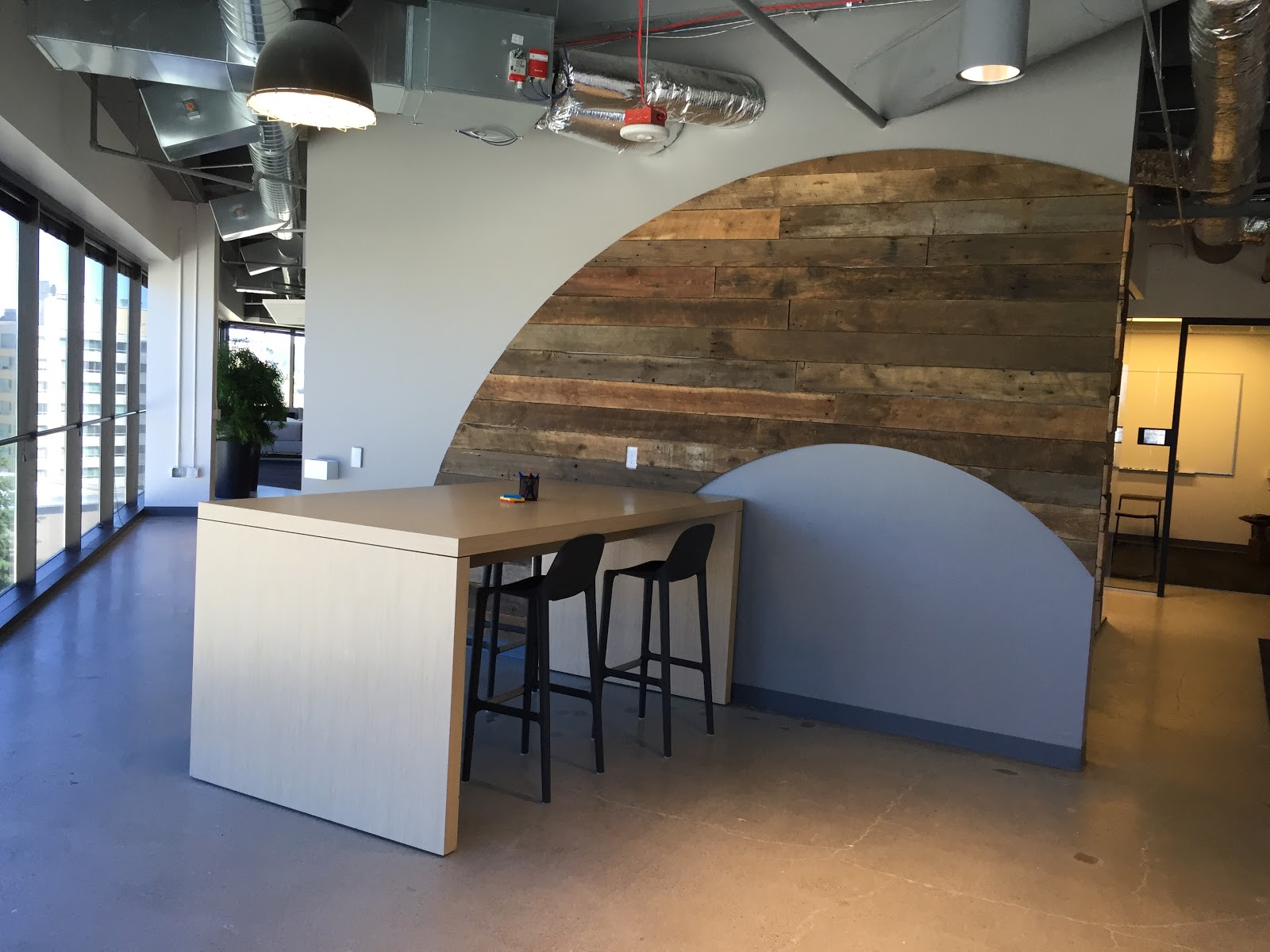 Our new 10,000 square foot office was designed to incorporate design elements from the Pacific Northwest constructed to accommodate the working habits of our employees working in the space. From floor-to-ceiling windows (so lots of natural light!), huddle rooms, informal break out spaces for whiteboarding sessions and a dedicated all hands and dining space, we think the office has it all. But there is more...For those looking for a unique working environment, we are designing a soundproof room, with inspiration from a local sound studio, and will provide an array of noise-canceling headphones that can be used to play a favorite music choice, or provide silent solitude.
But it's not just quiet time we're out to provide: we also strive to offer an environment that is engaging and provides value across the board, which is why we invest in our employees' comfort and wellbeing. The new office has an onsite gym and is near a transit center with easy access to the Seattle area, plenty of restaurants, shops and coffee spots. Within the office, employees never work on empty stomachs — between our fully stocked snack cabinet, Okta-catered lunches every Monday, Wednesday and Friday, and beer on tap, there's something for everyone.
Join Us!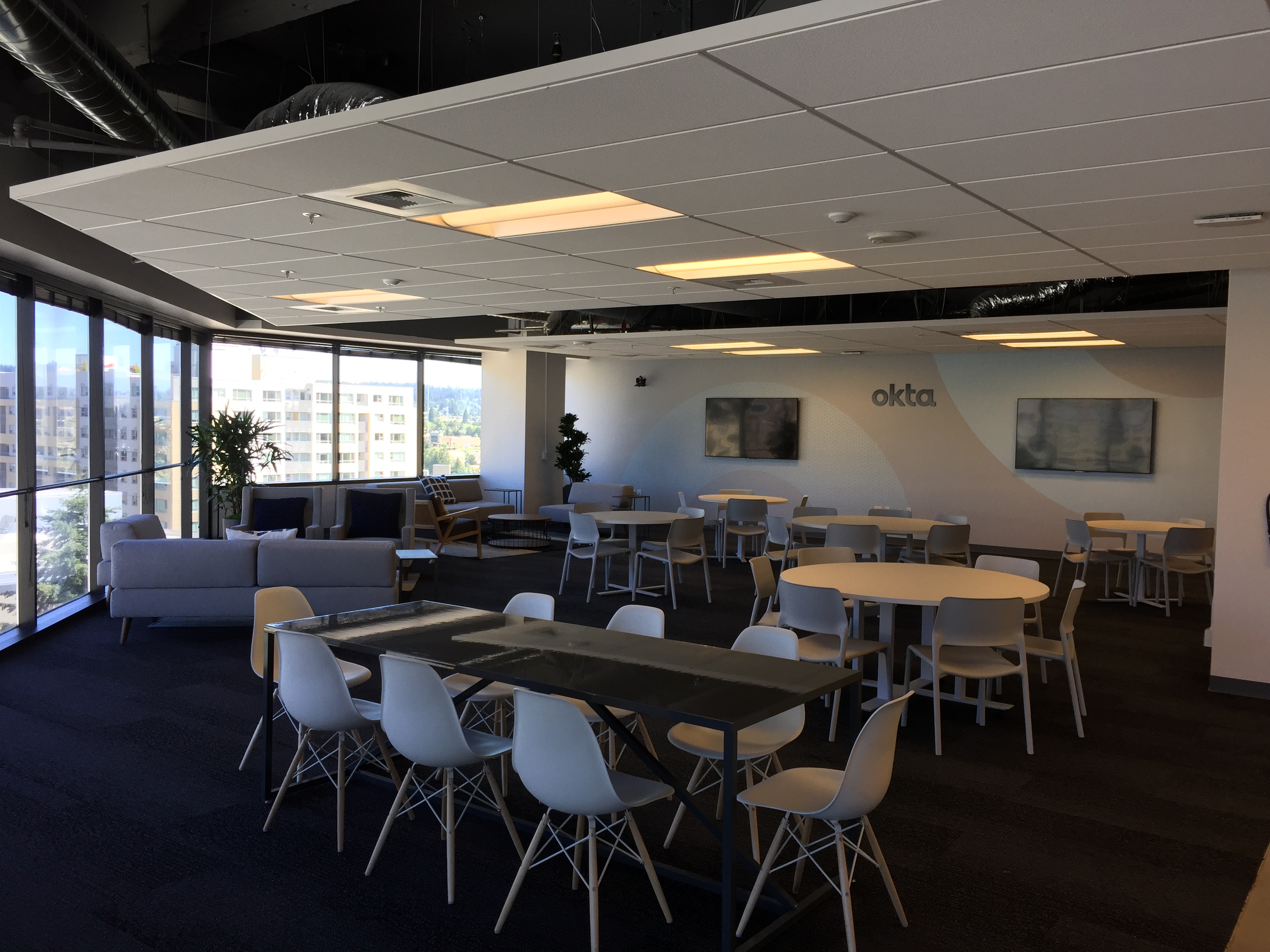 We're looking for great people and would love to have you join us — especially if you're an Office 365 or mobile development expert! Check out our Careers Page for job openings in Bellevue, and if you're in the area and free this evening, join us from 5:30-7:30pm for our official grand opening. The get together will feature a fireside chat with our COO and co-founder Frederic Kerrest and Andreessen Horowitz's Steven Sinofsky about what it takes to build, enable and leverage cloud technologies to move your organization forward. We hope to see you there, and around the neighborhood.
To learn more about what it's like to work for Okta, check out our employee "A Day in the Life" series.