Okta Multi-factor Authentication brings simplicity and security to Oracle Database
Earlier this year, the PCI Security Standards Council unveiled strong encryption and Multi-Factor Authentication (MFA) requirements as part of its Payment Card Industry Data Security Standard 3.2. The PCI Security Standards Council is an organization founded by the major credit card companies to develop, enhance, disseminate and assist with the understanding of security standards for payment account security in an effort to better protect credit card holder data. The newly released standards require companies to enforce encryption and MFA on all remote access and admin-level access to the cardholder data environment. The focus of PCI DSS 3.2 on encryption and MFA reveals increasing industry understanding in the importance of these capabilities to secure and protect modern business.
At Okta, we see this need for MFA extending beyond just the payment card and financial industries. Most database security breaches involve the use of stolen or compromised login credentials. MFA is one of the most important controls when it comes to preventing a database breach. Okta has heard from customers, security professionals and systems integrators that while the majority of Fortune 1000 customers use Oracle Database, very few of them implement MFA because of the complexity and time investment (usually weeks or even months) it takes to deploy and implement.
Through our RADIUS integration, Okta is able to provide companies using Oracle Database with a simple and secure solution at a low total cost of ownership -- not to mention, we can configure a database instance in less than 30 minutes.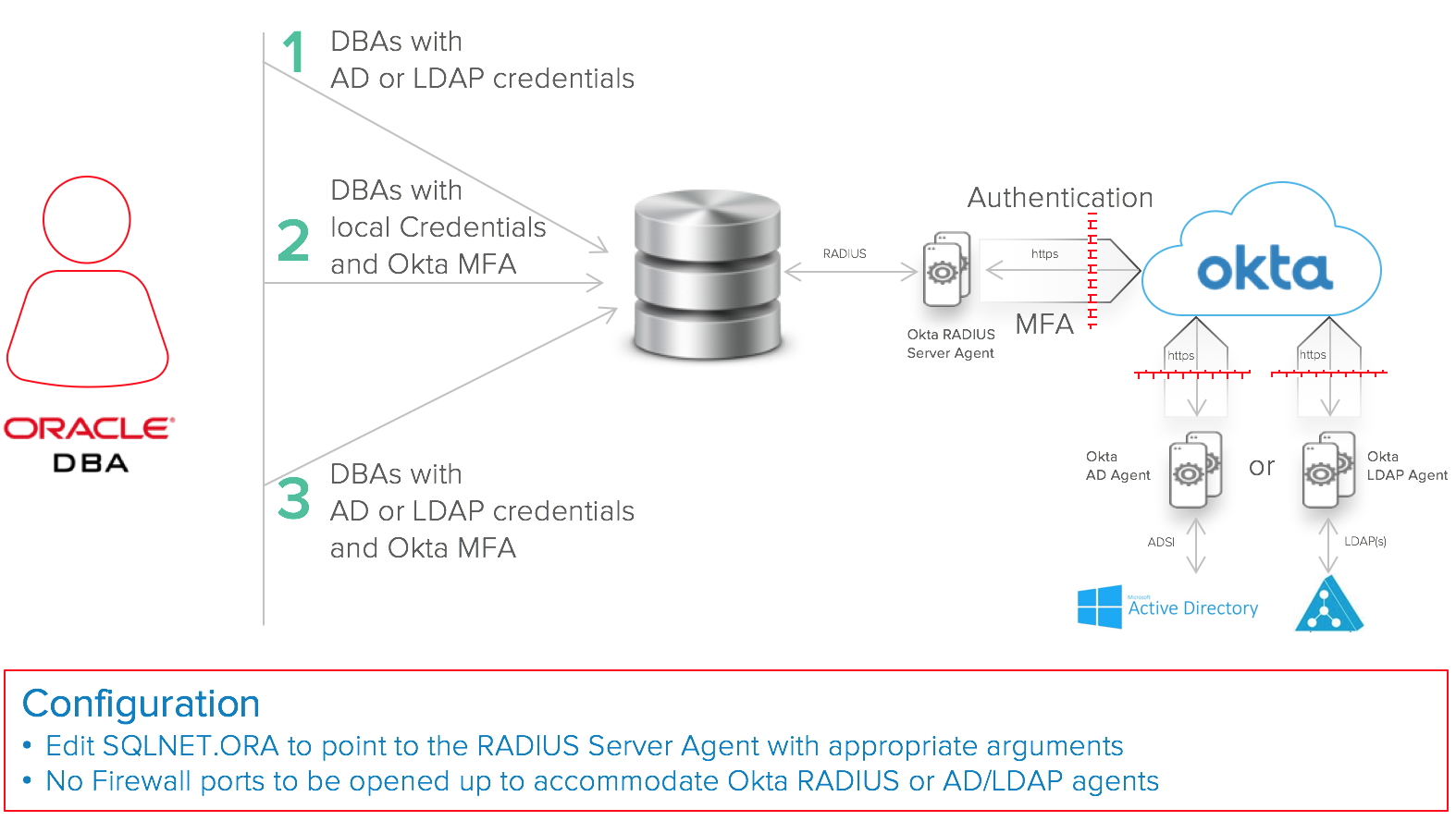 By leveraging out-of-the-box RADIUS client libraries provided by Oracle and with a few simple sqlnet.ora file changes, Okta allows Oracle Database customers to:
Provide centralized authentication for Oracle Database Administrators (DBAs)
Leverage Active Directory passwords
Increase security and meet compliance regulations with an advanced MFA solution
At Oktane16, we announced the extension of our RADIUS integration to support SSO and Adaptive MFA to access and protect apps behind any VPN or network access appliance. Through investments like these, we prove Okta's dedication to keeping our customers compliant and secure. Customers like Fieldpoint Private trust Okta to give them the tools they need to adhere to strict regulatory standards, even as the industry evolves and new standards are put in place.