Businesses @ Work Event: Connecting Data to the Future of Work
Last week, we launched our third Businesses @ Work report with a breakfast panel discussion at our office. We hosted a number of industry leaders and some of the brightest minds in tech, business and journalism.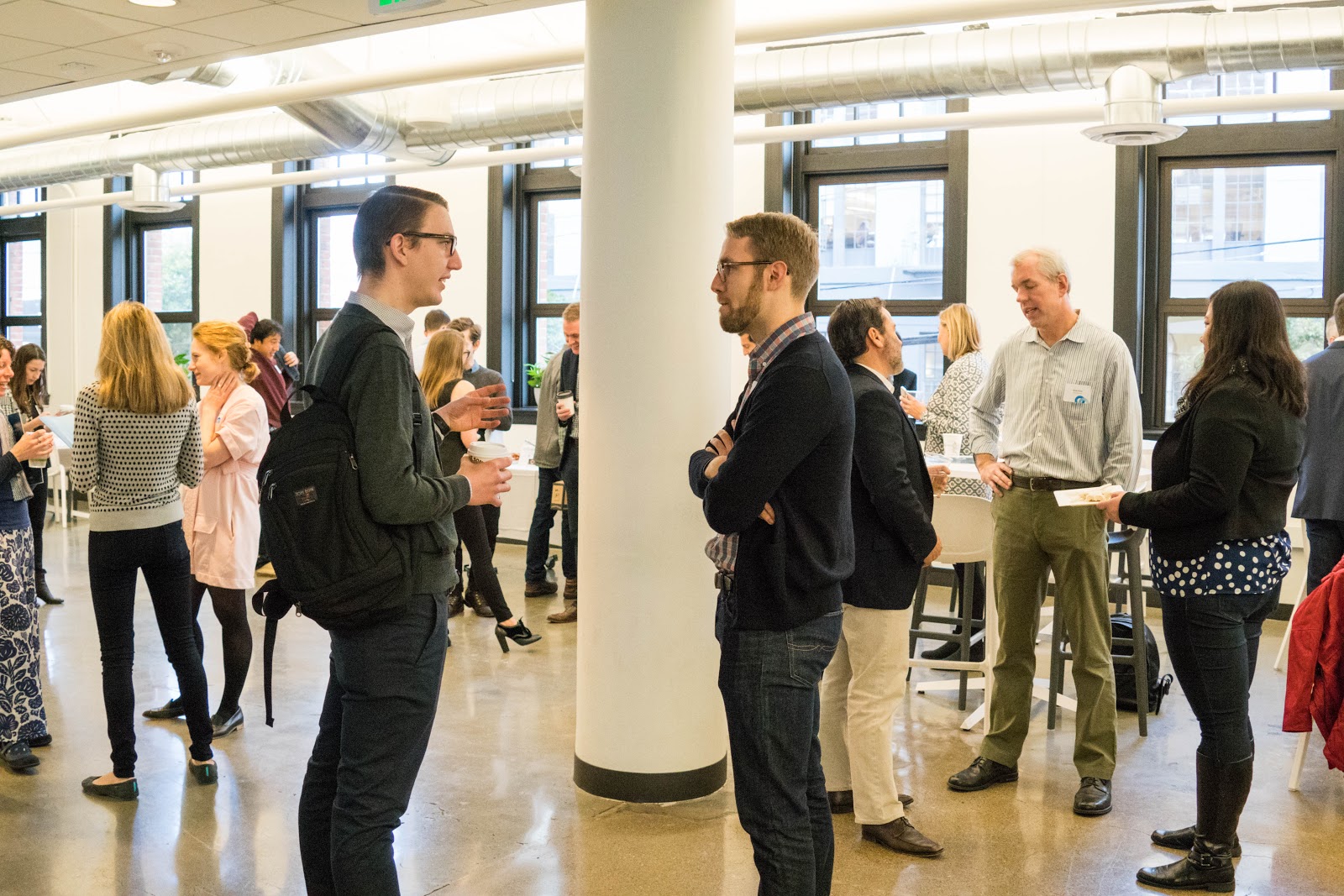 We kicked things off with a fireside chat between our CEO Todd McKinnon and Box CEO Aaron Levie, moderated by Bloomberg Senior Executive Editor Brad Stone. Aaron was particularly passionate about the future of work being focused on interoperable technology solutions — whereas before IT might have looked to one vendor for all workforce solutions, IT is now embracing openness and choosing multiple best of breed vendors. At the same time, Todd stressed the importance of protecting our identities as we embrace future collaboration tools, and both discussed how technology can change the workplace, providing their perspectives as founders of companies which have transformed how people work.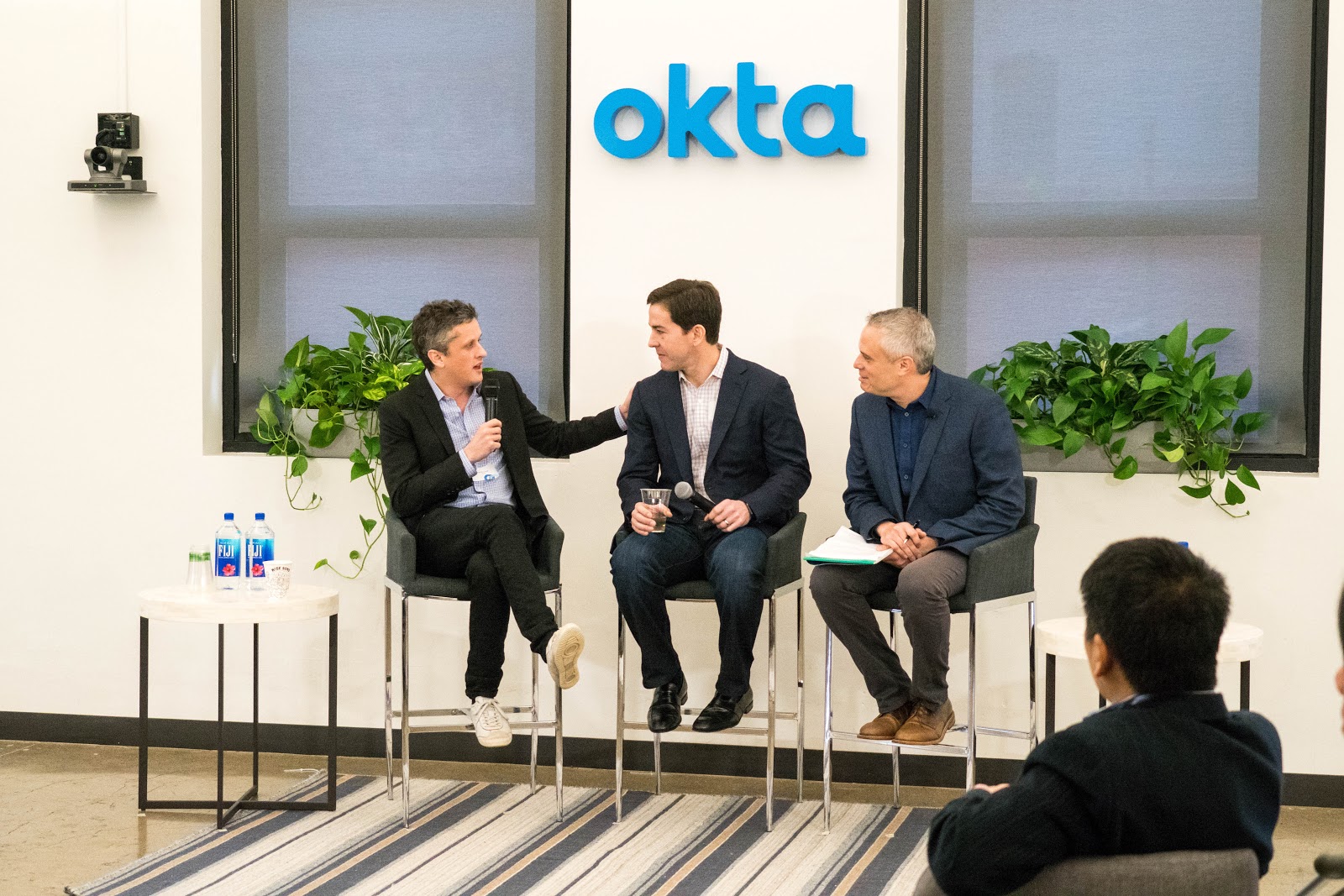 Todd, Aaron and Brad were then joined by Zoom CEO Eric Yuan, Slack VP of Product April Underwood and Facebook VP of Partnerships Sean Ryan to explore some of the report's findings. The panelists discussed how software and enterprise tools will continue to change to make workflows more effective. Here are a few highlights for anyone who missed out:
A sea change in IT
Legacy software has always been difficult to use and rather convoluted for the average end user. Part of the difficulty comes from the systemic problem that legacy solutions were designed with IT budgets and checklists in mind, according to Aaron. As cloud-first apps entered the workplace, the end user's experience improved, but IT leaders used to maintaining on-premises systems experienced difficulties managing them. Now, enterprises need to figure out how to reconcile the need for flexibility and choice in the workplace, while maintaining security and productivity. Todd commented that one of the biggest hurdles for IT is deploying new software. Once they jump that hurdle and companies successfully deploy new tools, they become sticky and employees will actually want to use them.
Don't underestimate ease of use
In 2016, Zoom saw unprecedented growth in the enterprise. According to Eric, this growth occurred because Zoom developed a product that was easy to use, unlike many legacy systems today. He referenced his experience at WebEx and that the architecture at WebEx hasn't changed much since 1998, but Zoom offers a better, easier solution. Similarly, Sean said Workplace by Facebook was born out of employees using Facebook Groups and Messenger at work to discuss company business. It was a natural next step to introduce Workplace because employees already knew how to use it, and it offered peace of mind for IT.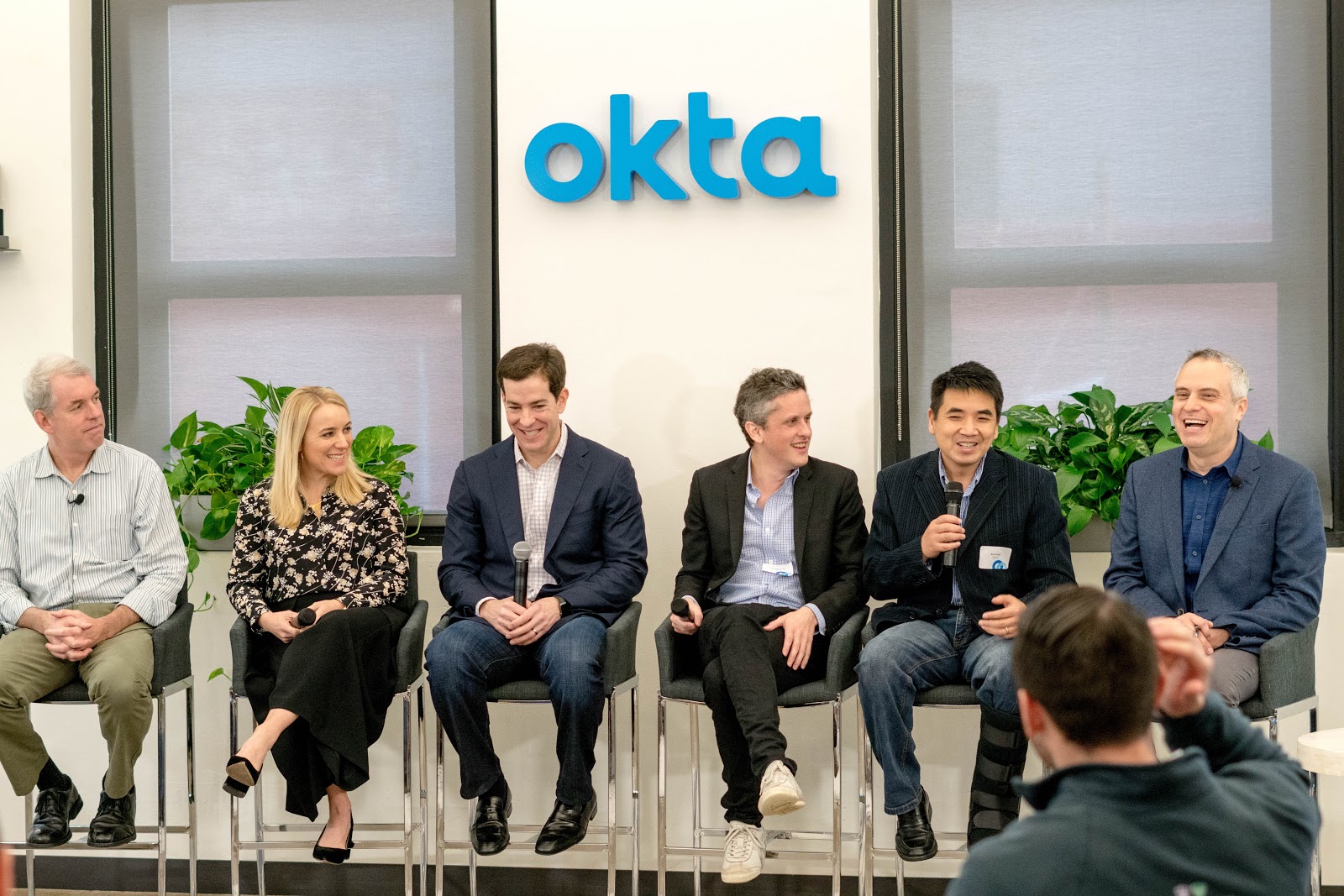 Work will get better even as it gets more pervasive
Todd reflected on our discovery that more than 50% of apps accessed via Okta are not provided by IT, and talked about the importance of giving people the flexibility to combine their personal apps with work apps. Aaron elaborated by saying that technology will improve to filter through the most relevant updates and data, regardless if those updates are for our work or personal lives. He said that while we'll always be "on" and connected to our devices, technology will enable work to be less taxing and bureaucratic over time.
Modern tools don't necessarily mean smart tools
Most enterprise software, while modern, can only do what you tell it to do. Right now, 50 percent of workers' time is wasted trying to find information that is buried in data silos, said Aaron. The biggest benefit of artificial intelligence and automation will be pushing relevant information to users before they even know they need it. April commented that Slack has a team dedicated to helping customers harness the archive of information within their companies to solve daily challenges. She concluded that artificial intelligence is at its best when you don't know it's happening.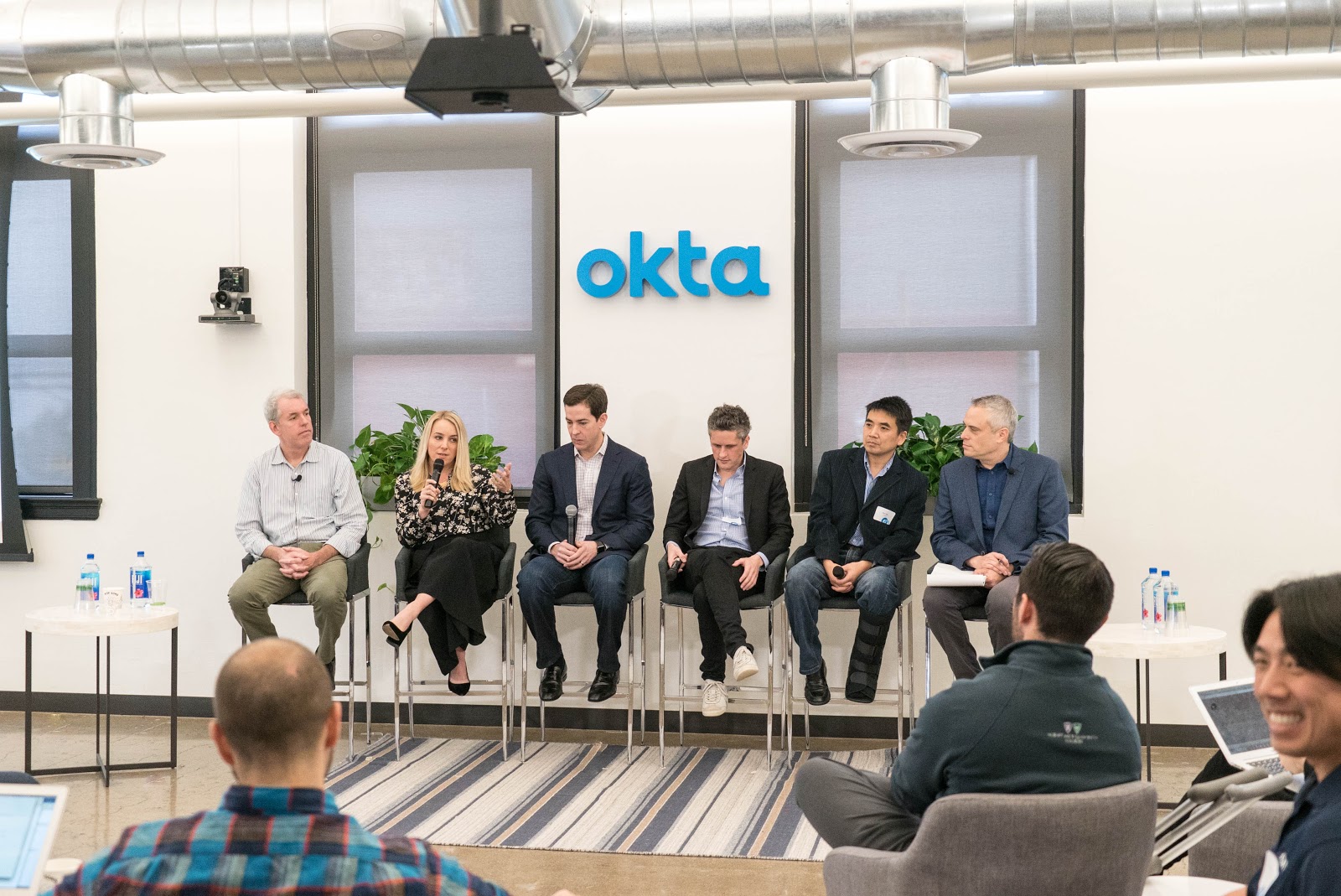 And what about collaboration?
Every tool should help people collaborate and work smarter, not harder. Sean said the number one request Facebook Workplace gets from customers is to help them collaborate faster. April added that enterprise tools need to match the range of possibilities for what employees might need when communicating. People want collaboration, but they don't want to use tools available on the market now, according to Eric.
Every company must become a tech company
With Trump's inauguration on Friday, there's a lot of uncertainty around how his presidency will affect business and the tech industry. According to Aaron, there will be several areas — such as banking or transportation — where tech will either make or break a business. Todd added that now the pressure to become tech-centric is on every company, but that transition surfaces a lot of issues, such as free trade and talent acquisition.
The event and the report highlighted many of the trends we're seeing in the enterprise today As Todd said, there's value in connecting the data with discussion. If you'd like to watch the full event, check out the Zoom recording here.