APAC Goes Big: Celebrating Okta's Newest Office
I joined Okta three and a half years ago to launch our APAC operations. Those early discussions at our first Sydney HQ – my kitchen – were focused on the massive opportunity to usher in the next generation of technology, the cloud, which then was only just starting to take off in APAC. We quickly set out to establish ourselves in the technology and business community, and have grown rapidly in the years since – today with an ecosystem of key partners, hundreds of customers, exponential team growth and, now, a new 750 square metre office.
We moved into our new Sydney office earlier this year, and last week hosted over a hundred customers, partners and area business leaders to celebrate our continued momentum and to set the stage for what's next for Okta in APAC. Okta President of Worldwide Field Operations Charles Race joined us for the event, kicking the night off with thoughts on the future of identity and the potential impact for people and organisations in the future.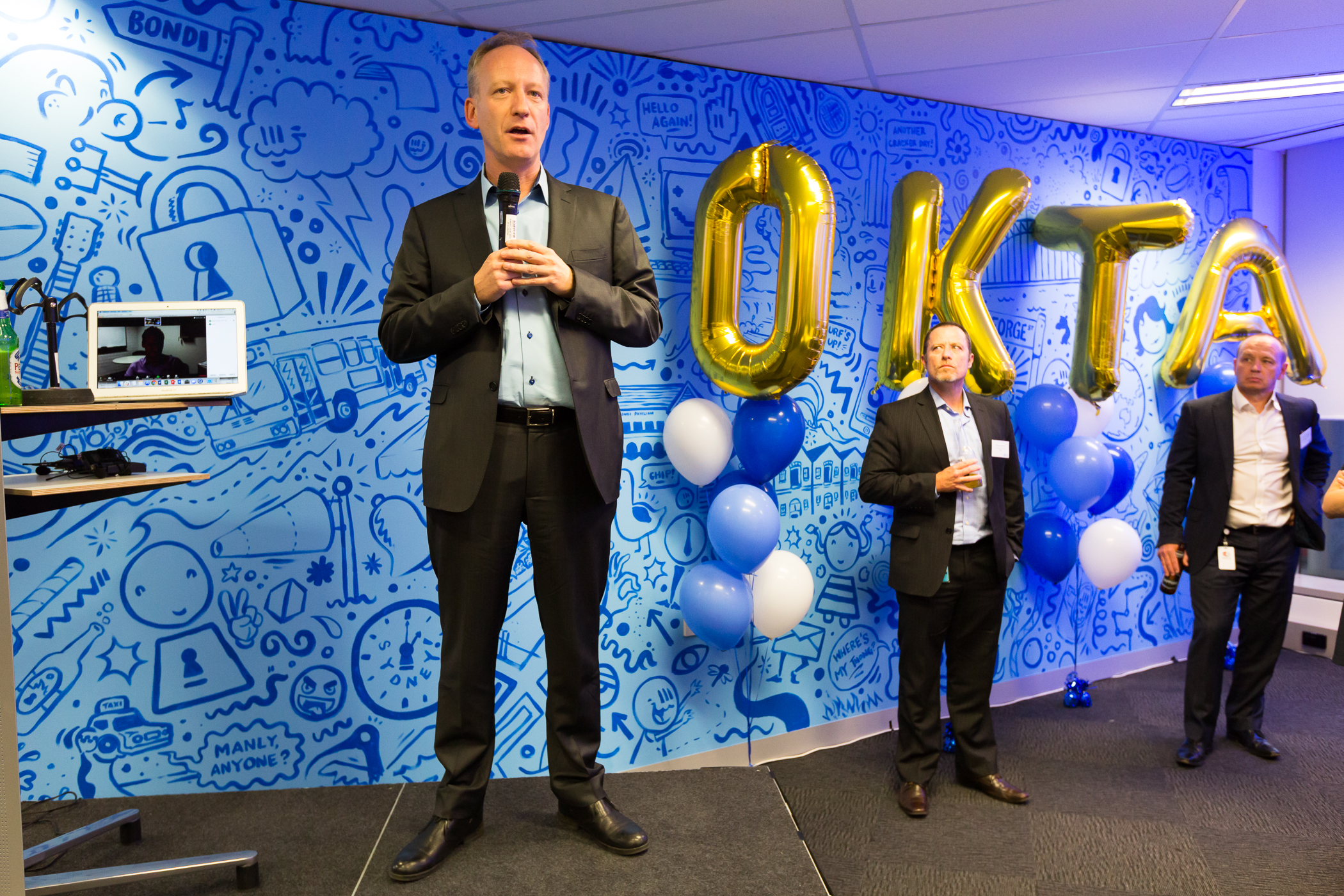 We also took a moment to celebrate the growth of our community in Australia. We heard from some of our earliest customers and partners (special thanks again to Mitch Owens of Gilbert + Tobin, Victoria Krol and Gary Bromley of Identity Solutions for your years of support!) and also from many of our newest, including Richard Mountstephens from TAL and Aaron Finnis from Flinders University, who joined me onstage (physically, and virtually) to share their perspectives on what's next for the cloud in the region. We wouldn't be where we are today without our incredible partner and customer ecosystem.

And none of this would have been possible without the incredible team we have here across Australia – including colleagues like Sean Race, who has been a critical part of our team here since the beginning, as well as those in our rapidly growing sales, professional services and marketing teams. Every person on our team brings a drive and enthusiasm for what we do, and I'm proud of not only how far we've grown, but the potential for what's next.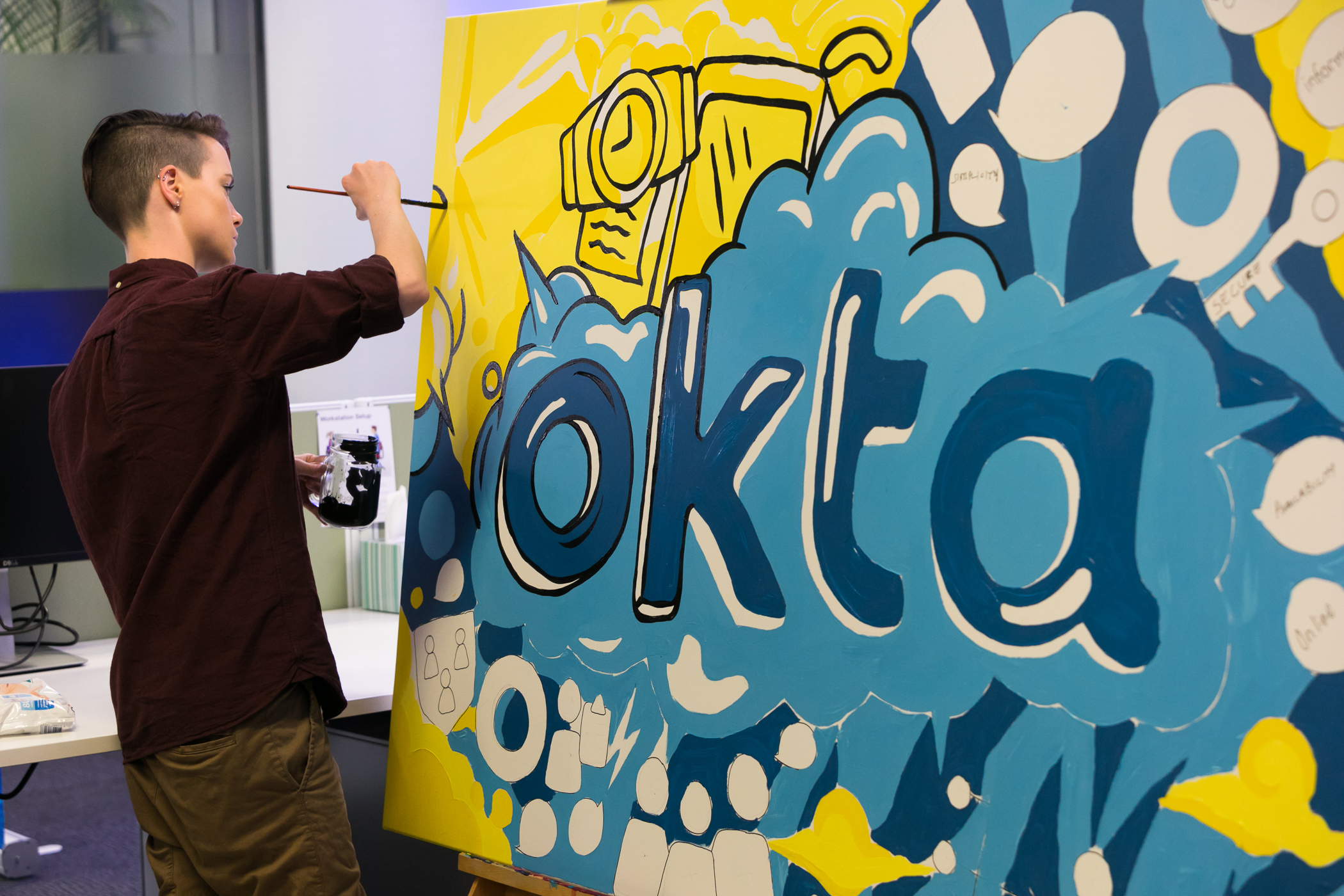 Because the opportunity we saw years ago is even greater today: not only are we helping organizations connect their employees to apps, but we're making it possible for every organization to build authentication into any application. IDC's Worldwide and Regional Public IT Cloud Services Forecast, 2016-2020 reports that Public IT Cloud services revenue was $7.3 billion in APAC in 2016 and is predicted to increase to $18.1 billion by 2020. On the heels of our own continued growth, we're poised to take on the market CAGR of 27.4 per cent, the highest growth of all regions worldwide, excluding Japan – becoming the partner of choice for area businesses moving to or deriving further benefits from the rapidly growing cloud market.
Thank you again to our team, partners and customers for your continued support – it's thanks to you the that we're able move into this next phase of Okta APAC. We can't wait to share what's next.