How They Got There: Female Tech Titans
At one of our Oktane17 super-sessions, Girls Who Code Founder and CEO Reshma Saujani gave a powerful talk about the need for more women filling technical roles. "We have to close the gender gap so we don't leave powerful technical solutions on the sidelines," she urged, sharing the stories of some of the 40,000 young women who have participated in Girls Who Code programs across the country.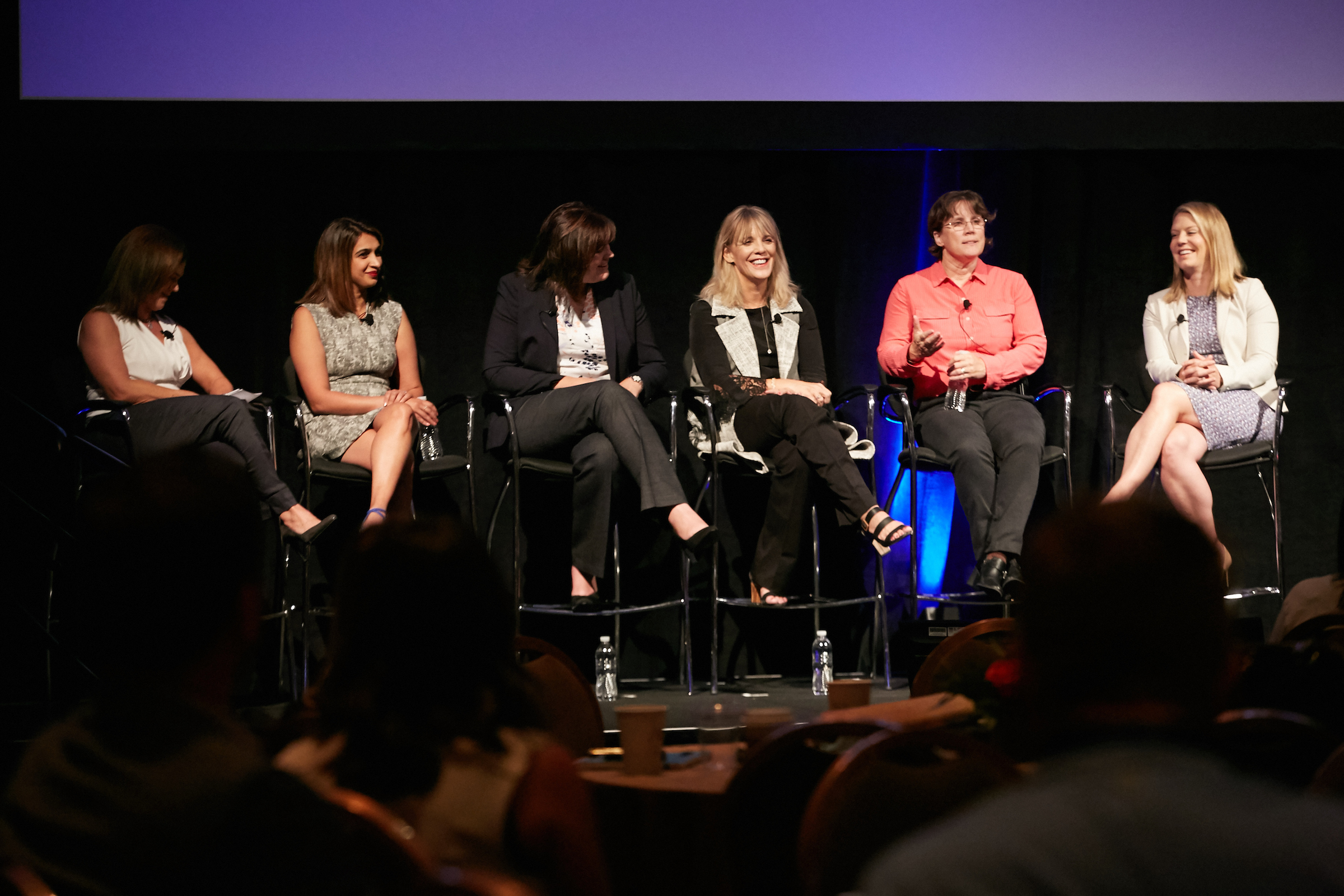 Those sentiments echoed the discussions that took place earlier that morning at our Women in Tech panel. Based on its popularity last year, we brought back another set of female trailblazers who have made an incredible impact in the industry. This year, we were joined by Alexis Krivkovich (McKinsey & Co Partner), Alpa Jain (VP API Center of Experience at Experian), Ginna Raahauge (SVP and CTO, Catholic Health Initiatives), Nan Boden (Head of Global Alliances, Google), and Sheila Jordan (CIO, Symantec), for a panel moderated by our very own Angela Grady (SVP, Operations & Chief of Staff, Okta).
A key theme ran through all discussions: while companies are seemingly more committed to gender diversity in the workplace than ever before, the results still aren't where they should be. As shown in a Women in the Workplace study conducted by McKinsey & Company and LeanIn.Org, women still get less access to the people and opportunities they need to advance their careers. "We need to close the cavern between aspiration and reality," said Alexis Krivkovich. Here's how our panelists recommended tackling this head-on:
1. Be Transparent in Your Ask for Sponsorship Mentorship and sponsorship are critical components of your career trajectory, and the entire panel advocated for building that network carefully. "Mentors are there to advise you on the path you want to take, while a sponsor is a door opener," said Ginna Raahauge. "Be purposeful in your conversations – ask them for something you haven't been asking them for." It's good to be be transparent, so a prospective mentor or sponsor knows exactly what you're looking for.
2. Redefine the Work-Life Balance Paradigm The Women in the Workplace study found that only 40% of women are interested in becoming top executives, largely due to concerns about work-life balance. Every panelist had insightful comments about this universal challenge.
According to Sheila Jordan, "work-life balance is impossible. It's a term that makes us feel guilty, it's never in balance." Alexis Krivkovich suggested redefining the hours of your day. "They're not created equal. When I got home at 7pm when I was single, I could still hit the gym. But with a one-year-old, they're asleep." She has since reworked her day in a deliberate way: 6–8am is family time; 8am–6pm is for in-person interactions; she takes calls during her commutes; and she ties up other loose ends after 8pm. "You don't need to look at what everyone else is doing to create your own day," she said. Design a plan that works for you and stick to it.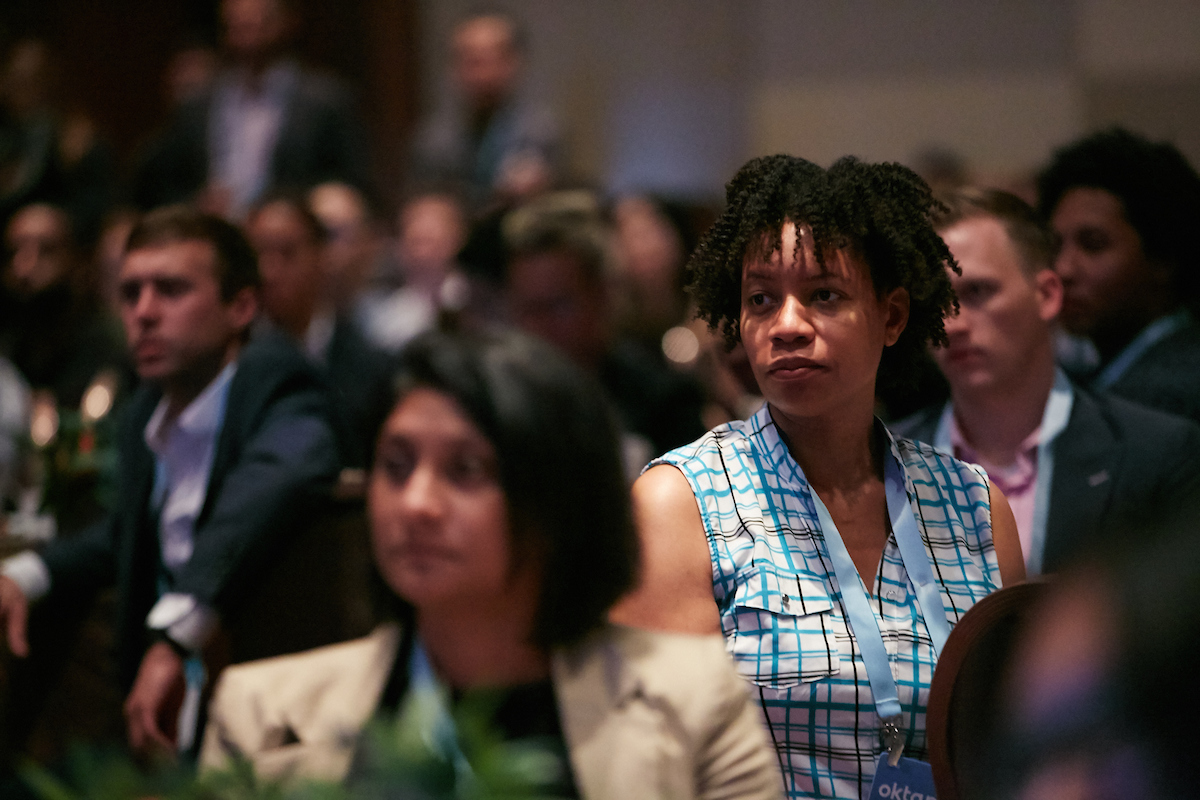 3. Be Endlessly Curious "Challenge everything you see," Alpa Jain advised. Don't be afraid to challenge leadership. This curiosity can change the direction of your career immensely. "Go outside your box," she continued. It's okay to fail fast, but you need to come back from it, course correct, and show that you're continuously learning.
4. Raise Your Hand "Be planful, but available," said Sheila Jordan. "Don't give your career away to someone else." She urged women to volunteer and sign up for things outside their comfort zone. "Doing good work is table stakes – like food and water. That's not enough."
Nan Boden reminded attendees to be cognizant about how they phrase their ask as well. Think about approaching a supervisor by saying "I'd like to have more impact" rather than "I'd like to get this role." Position your needs as a win-win for your company.
5. Be Intentional About Who You Sponsor Yourself The panelists urged audience members – male and female – to look carefully at their own implicit biases as leaders within their companies. "Are you changing the dynamic or maintaining the status quo?" Alexis Krivkovich asked. Be conscious of who you're extending a hand to or supporting as well.
"If you see a talented woman, pull her out!" added Sheila Jordan. After all, when it comes to promoting more female leaders, why wait for someone else to take the lead?
For more insights on gender diversity in the workplace and the work we still have to get there, download the LeanIn.Org and McKinsey & Company Women in the Workplace study or read more advice from women who work at Okta.