Okta for Good: Activating Changemakers
I think a lot about the unique position those of us in the corporate social impact field are in, and what a privilege it is to help others give back. I feel incredibly lucky to lead social impact work for a company like Okta, with an engaged ecosystem of employees, partners and customers who are all passionate about doing more for their communities.
Something my team thinks about a lot is how we can both educate employees and spur them into action – helping to build them into active participants as changemakers in their communities. A recent profile of Bill Drayton, the founder of Ashoka and the person who coined the term 'social entrepreneur,' captured this well: "The central challenge of our time," Drayton says, "is to make everyone a changemaker."
We took that theme of activating changemakers to Oktane18, hosting four incredible leaders who shared their personal stories with our community. They are all tackling issues that they themselves have seen and experienced. They're also finding new ways to leverage the efficiency and scalability of technology to bring new solutions to social issues – an angle that all of us in the Okta community were excited to learn more about. In the spirit of activating change, I wanted to share some of their insights in the hopes it may spur others to look at their own experiences and discover ways to innovate and make an impact.
charity:water: mobilizing support through social media
Scott Harrison founded charity:water after he forced himself to rethink his daily experience. He went from a privileged life of Manhattan penthouses to the coast of Liberia on a volunteer hospital ship with Mercy Ships, and it was there he met people whose lives were constantly threatened by a lack of clean water.
There are 663 million people drinking and washing in dirty water—one tenth of the human population. Women and girls are disproportionately affected. The scarcity of clean water affects health, education, and equality—and as Harrison pointed out, it's a problem that is within our means to solve.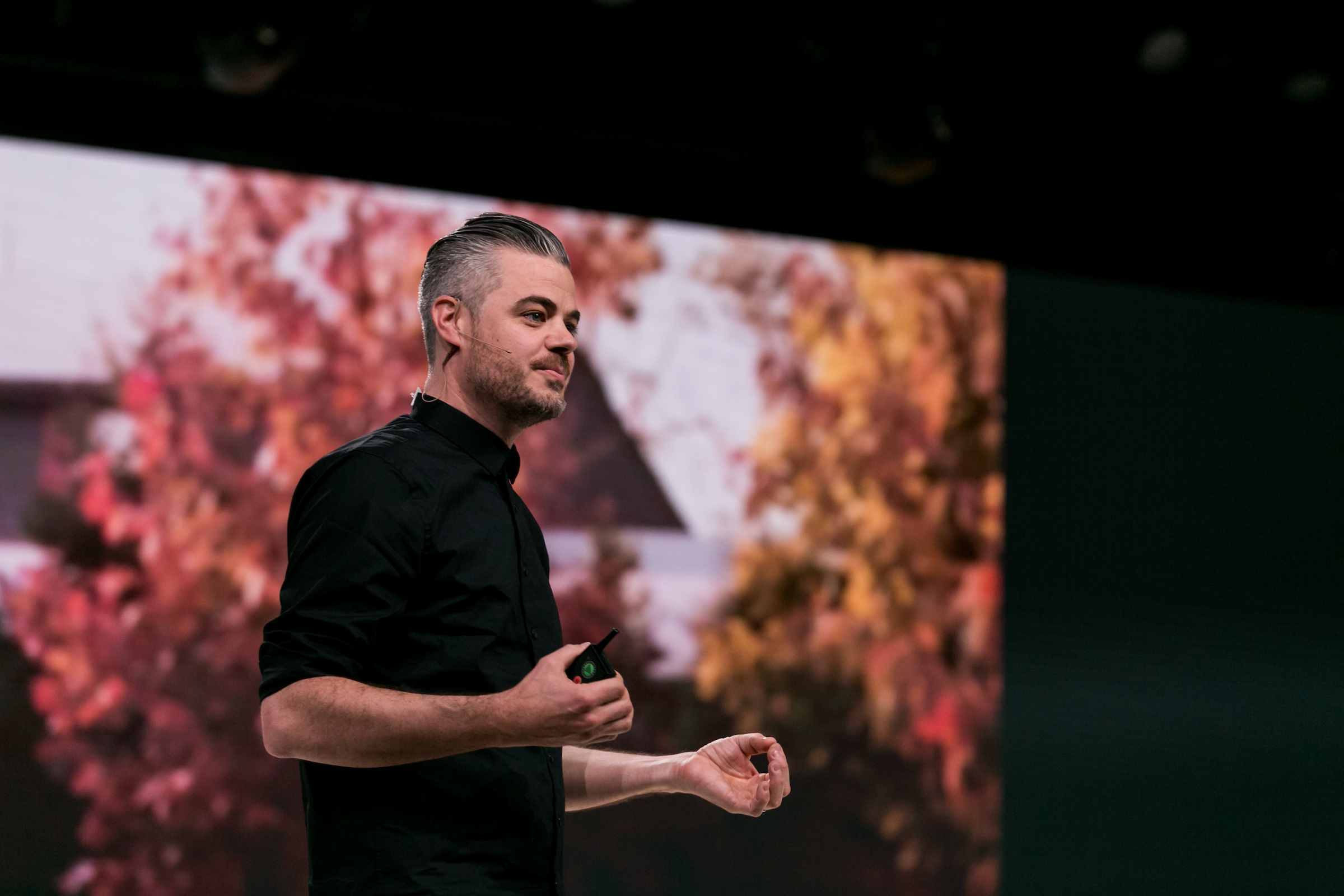 Harrison created charity:water to fund clean water projects throughout the developing world. To achieve this goal, his organization has adopted a model of "radical transparency", leveraging social media to show people the good work their donations are doing. Every clean water project is displayed on Google Maps and Google Earth, and drilling rigs are given names, GPS trackers, and Twitter accounts, so supporters can see the wells they've dug. More recently, charity:water has innovated on a new fundraising model. "If people will spend $30/month on Netflix," Harrison posited, "Wouldn't they also spend that on clean water for those who need it the most?" The Spring serves as a new way for charity:water donors to sustain their giving—demonstrating what can happen when organizations use the apps and channels available to them to engage with their networks in direct, honest ways.
Beyond12: emerging tech meets engaging students
Alex Bernadotte knows from experience how difficult life can be as a first-generation college student, and she is determined to give more students the kind of support that was so crucial to her own persistence through school. For nearly 10 years, her organization, Beyond12, has been helping college students from low-income communities overcome barriers through online and in-person coaching. Now her team is scaling their work through the power of technology with the launch of MyCoach, a new app that can provide millions of students with personalized coaching, advice, and just-in-time support.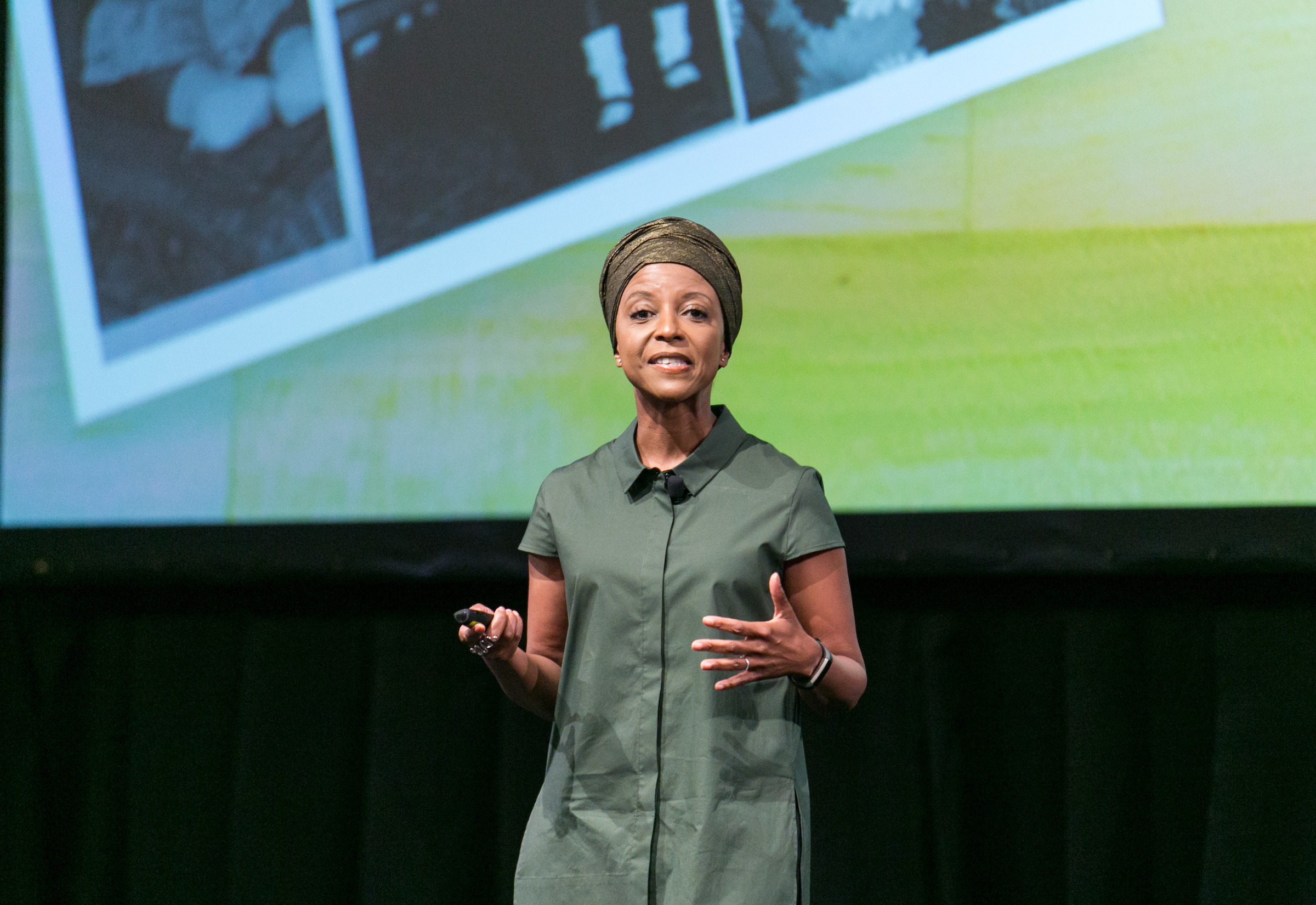 Beyond12 continues to expand its services, bringing the product and engineering teams in-house to develop an analytics and machine learning platform that can predict when certain students will need help and how best to support them. The students are part of this process, too: as Bernadotte made clear, no platform can serve its target audience without involving them in the development process. By engaging their end users as co-creators, Beyond12 is able to sustain a positive feedback loop that improves their service while keeping their most important customers—their students—happy.
One Degree: building a pathway out of poverty, one tool at a time
For Rey Faustino, his shaping experience occurred as a child when a bogus immigration lawyer ran off with his family's life savings, set them back years in the immigration process – and took almost everything from his family. He grew up with a deep desire to build a better safety net for other struggling families. Knowing that 90% of low-income families in the US have access to cell phones and the Internet, yet aware that there are few online resources designed to help with nonprofit and government aid, he founded One Degree. Faustino's goal is to create a responsive social safety net that not only catches people before they fall into poverty, but bounces them back onto their feet.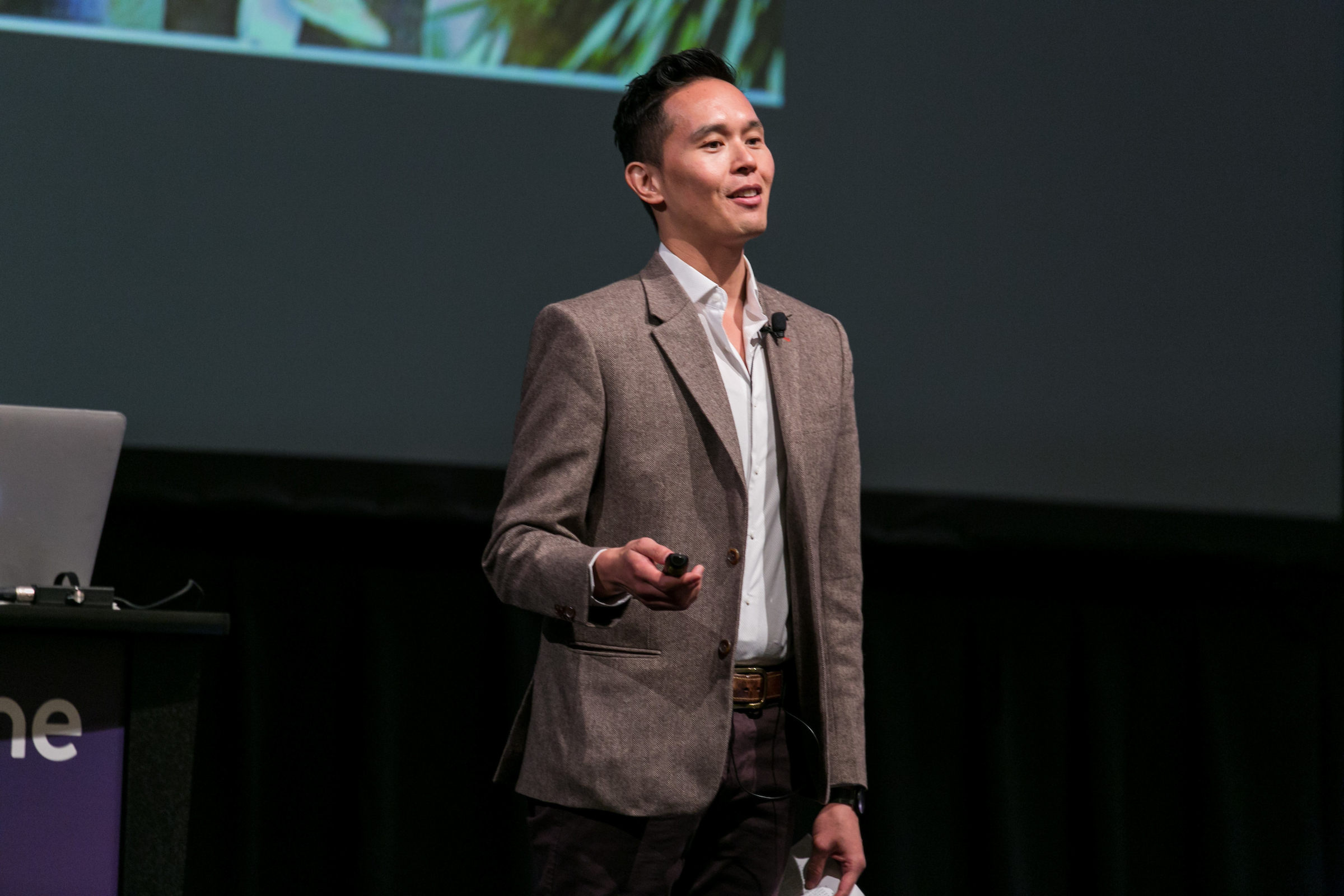 One Degree is in the process of building an online public utility for social services in the San Francisco Bay Area and Los Angeles County, enabling low-income families to access everything from food banks to shelters to health and immigration services. At present, many social services involve hours of paperwork—and for families striving to make ends meet, time is too precious to waste. By streamlining these processes with simple apps, One Degree shows us how we can use everyday technologies to enact sweeping social change, such as envisioning a pathway out of poverty.
CareerVillage: crowdsourced volunteering to support youth
Jared Chung has yet a different approach for getting people the help they need: crowdsourcing. His platform, CareerVillage.org, connects young people with a huge pool of 20,000 professionals who volunteer their time and expertise to offer career advice. Instead of having 500 students for every guidance counselor—the national average—CareerVillage has flipped the equation. The platform makes it possible to have hundreds of potential guidance counselors for every one student. Over 2.5 million students have used this service, and CareerVillage just launched a new feature—the world's first crowd-sourced to-do list, allowing volunteers to suggest actionable steps to help young people figure out how to achieve their goals. CareerVillage is proof that with the right technology and processes, less really can be more.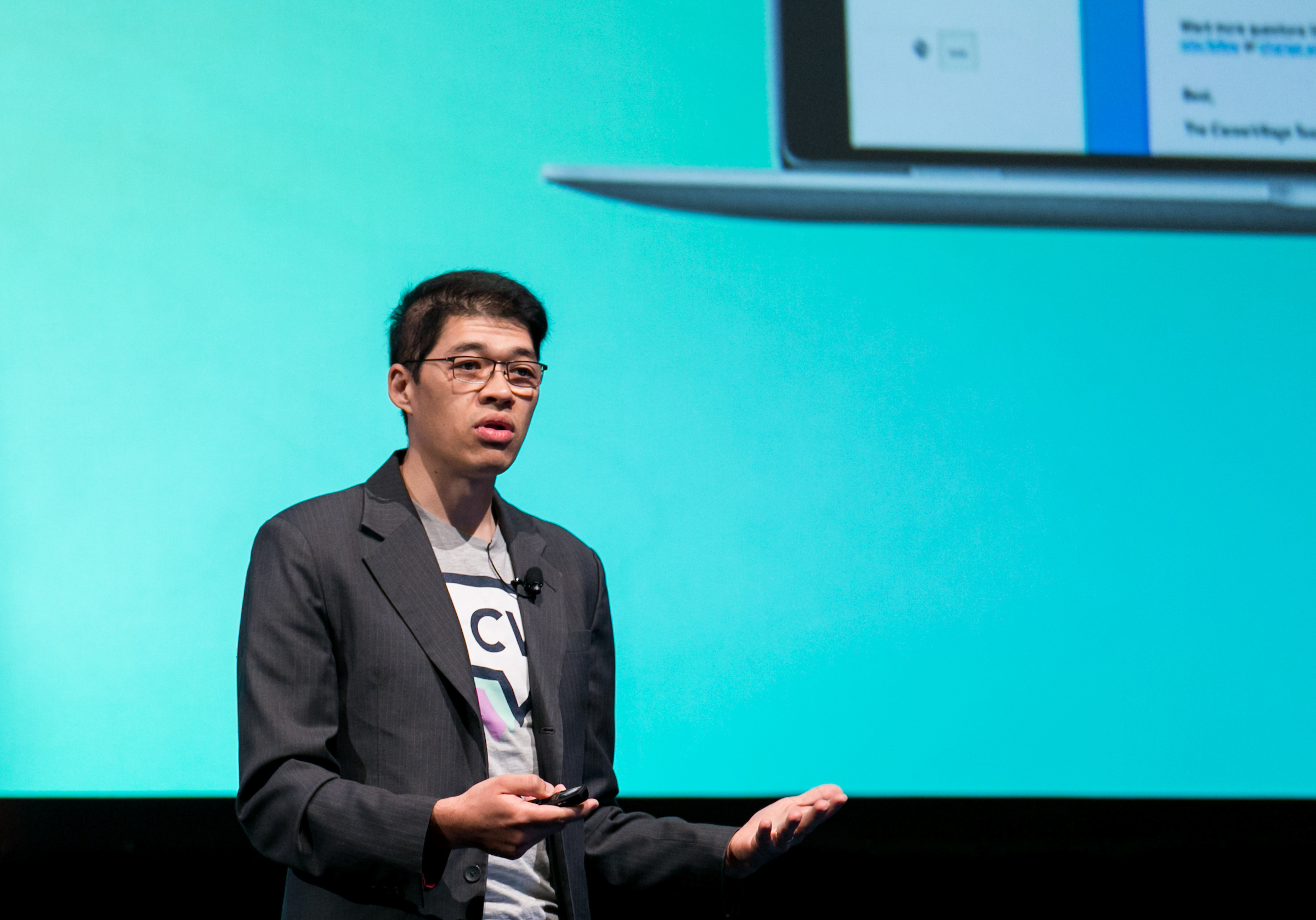 We often talk about the benefits of technology for businesses, but it's even more important to leverage this technology for good; to serve communities and enable change. And we want to see more of that, especially now.
We also want to see more of our community give back in ways that honor their experiences and unique perspectives. I encourage you to think about where your experience intersects with broader social issues. Get informed, find others with common passions and take action. And if you already have a nonprofit that needs tools and solutions to get off the ground—or if you're ready to start one—reach out to Okta for Good and learn how we can support you. You can also be a changemaker by lending your support to organizations doing incredible work every day, such as charity:water, Beyond12, One Degree, and CareerVillage.
Happy changemaking.