The Crossroads of Public, Private and Nonprofit: Our First D.C. Office
Last week, I was in Washington, D.C. to officially open the doors of Okta's new office in the epicenter of the nation's capital where the public and private sectors meet. The location of the office also serves as a reminder of the balance that needs to be struck between technological innovation and security, topics of great interest and discussion at an event hosted by Okta to commemorate the milestone.
Our team in D.C. has grown over the past few years, and the event was a celebration of our new workspace and deeper investment in the D.C. community – from the people that work with us at Okta, to our broader partner ecosystem; from the customers we serve, to the community in which we all live.
As we continue to expand our presence in the D.C. area, we want to be a part of the solution that develops future technology and business leaders – to sow the seeds of an inclusive future that everyone can reap together. To kick start these efforts, we announced two $10,000 grants through Okta for Good to Genesys Works and Year Up, organizations focused on bridging the opportunity gap that exists between youth in our local communities and thriving careers that allow them to participate in the economic opportunity that companies like Okta are driving. We've built strong relationships with both of these organizations in the Bay Area, and we're happy to be able to continue that work with their sister organizations in D.C.
Finding common ground in technology journeys
The foundation of our D.C. community is built on our customers and partners' success – which is why we then dug into the challenges on the minds of several IT and security leaders. Our own chief customer officer Krista Anderson-Copperman kicked off a customer panel with Greg Hall from the Department of Justice, Dave Duvall from Discovery Communications and Shannon Sartin from the U.S. Digital Service to hear about the most pressing technology issues in their organizations.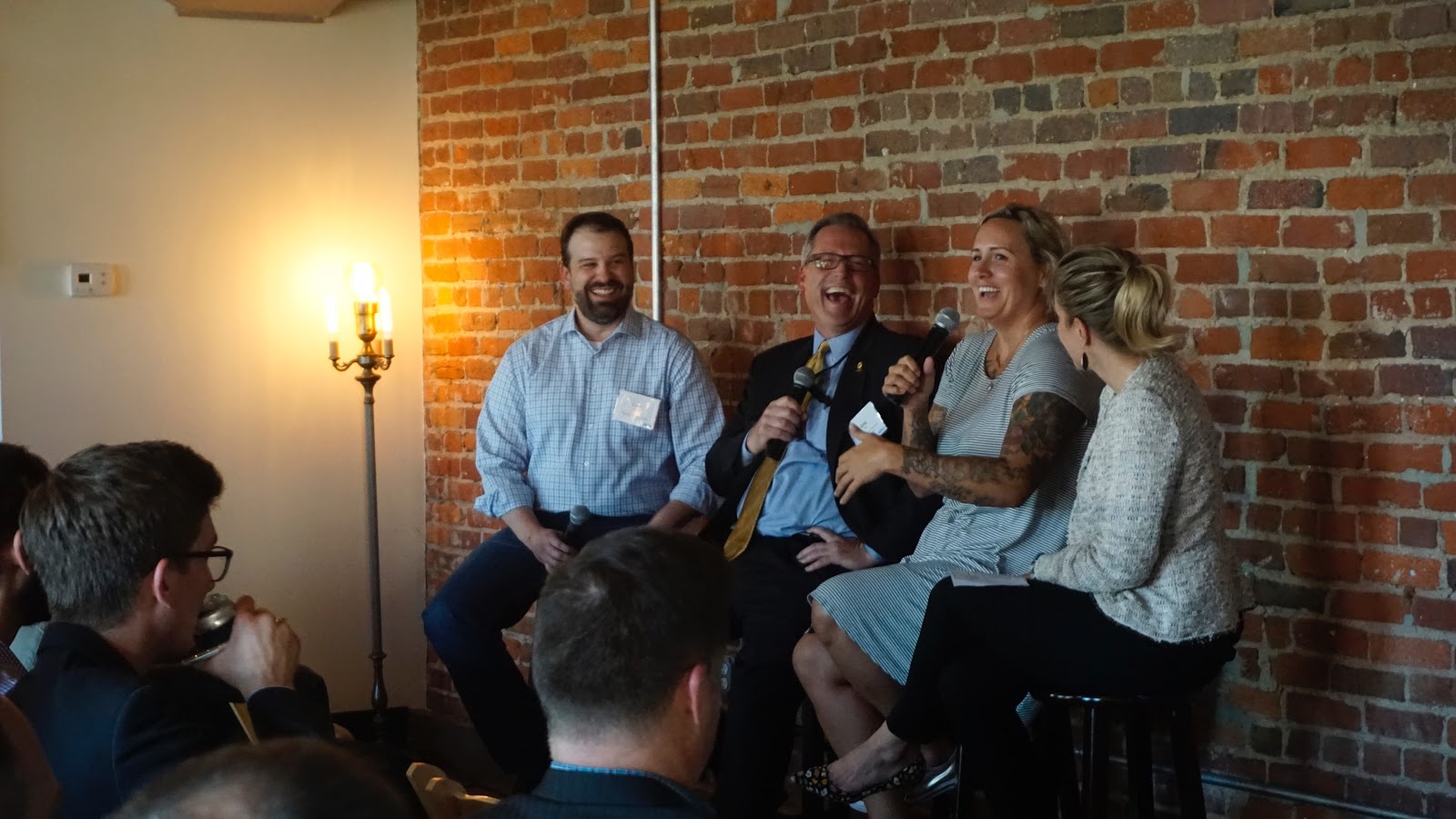 From left: Dave Duvall, Discovery Communication, Greg Hall, Department of Justice, Shannon Sartin, U.S. Digital Service, and Krista Anderson-Copperman, Okta.
During the conversation, the panelists discussed how they're modernizing IT while adhering to compliance and regulatory requirements. They are striving to educate and inform other leaders in their organizations on the role of identity and technology in everything they do. And while all three panelists come from organizations with drastically different missions, they found common ground in their technology journeys. Whether it's delivering content directly to consumers, ensuring that the legal system is able to function frictionlessly and securely, or getting a website where people sign up for healthcare to work properly, they all saw the value of working with Okta.
Cybersecurity and election systems
Following the customer panel, I participated in a fireside chat with Evelyn Farkas of the Atlantic Council, moderated by two-time Pulitzer Prize winner and The Washington Post national security reporter Ellen Nakashima.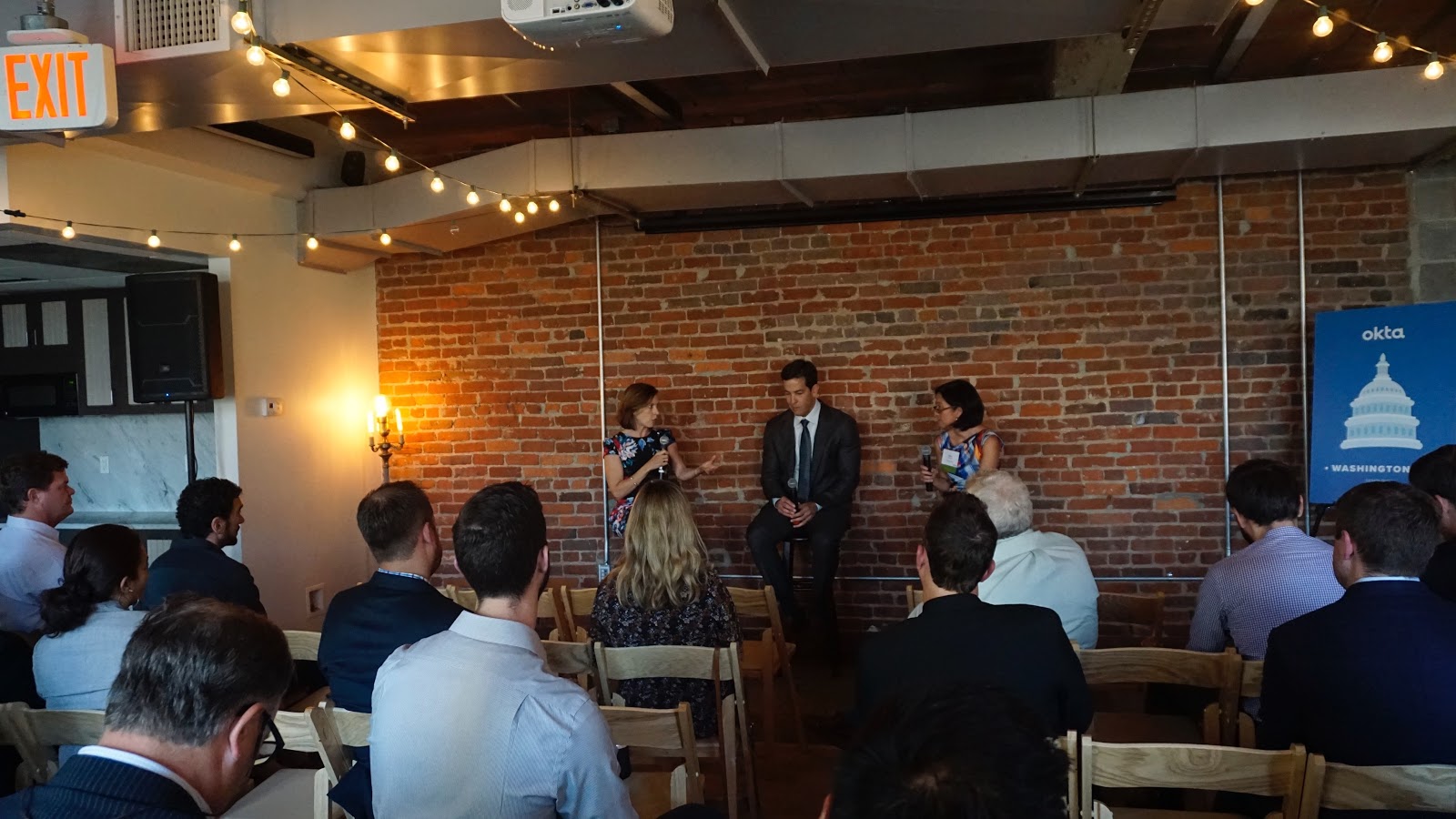 From left: Evelyn Farkas, the Atlantic Council, Todd McKinnon, Okta, and Ellen Nakashima, The Washington Post.
The conversation focused heavily on cybersecurity, especially in relation to the integrity of the country's election systems and critical infrastructure. Evelyn provided unique insight from her experience serving as the Deputy Assistant Secretary of Defense for Russia/Ukraine/Eurasia from 2012 to 2015, while I spoke about the threats Okta sees on our platform everyday and how we leverage that intelligence to better protect our customers in the cloud — no matter where the threats originate around the world. We also talked about the forms of possible attributions and repercussions against malicious actors who attempt to compromise our elections or seek to infiltrate the systems of our private companies or even government agencies. Of course, such decisions lie in the hands of Congress and the federal government, but it's a conversation I believe the tech sector should be involved in as we're increasingly on the frontlines of our country's defense against foreign evildoers in the digital realm.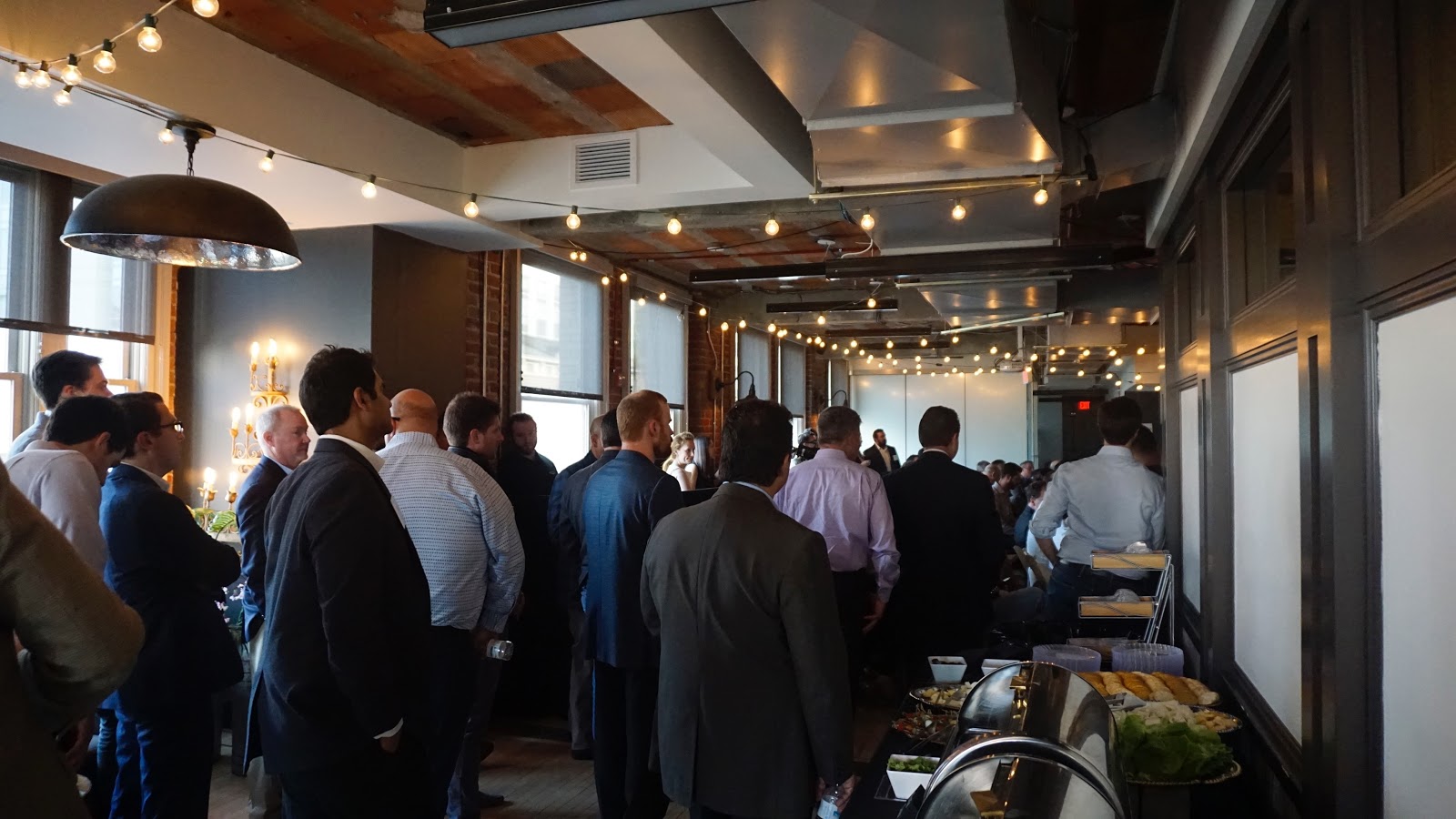 There is potential for more partnerships between government and tech industry as both sides come to realize each other's strengths and expertise, and areas of shared understanding such as privacy and security. At a time when security is at the forefront of the minds of technology leaders and policymakers, there needs to be further engagement between government and tech industry. Security shouldn't be a barrier to innovations that will lead everyone to collaborate better. It's a priority we hold dear at Okta, where we endeavor to help enable the best and brightest to do more while protecting our privacy and security of information.