Not Your Standard Internship, the Life of an Okta EMEA Sales Intern
As our EMEA Business Development Representative (BDR) interns reach the end of their 12-month programme, we wanted to highlight all they have done for us this year. From connecting with decision-makers to learning from the broader sales organisation, the interns' positive impact can be seen companywide. Read on to see how the EMEA Oktern Class of FY20 launched their careers with Okta: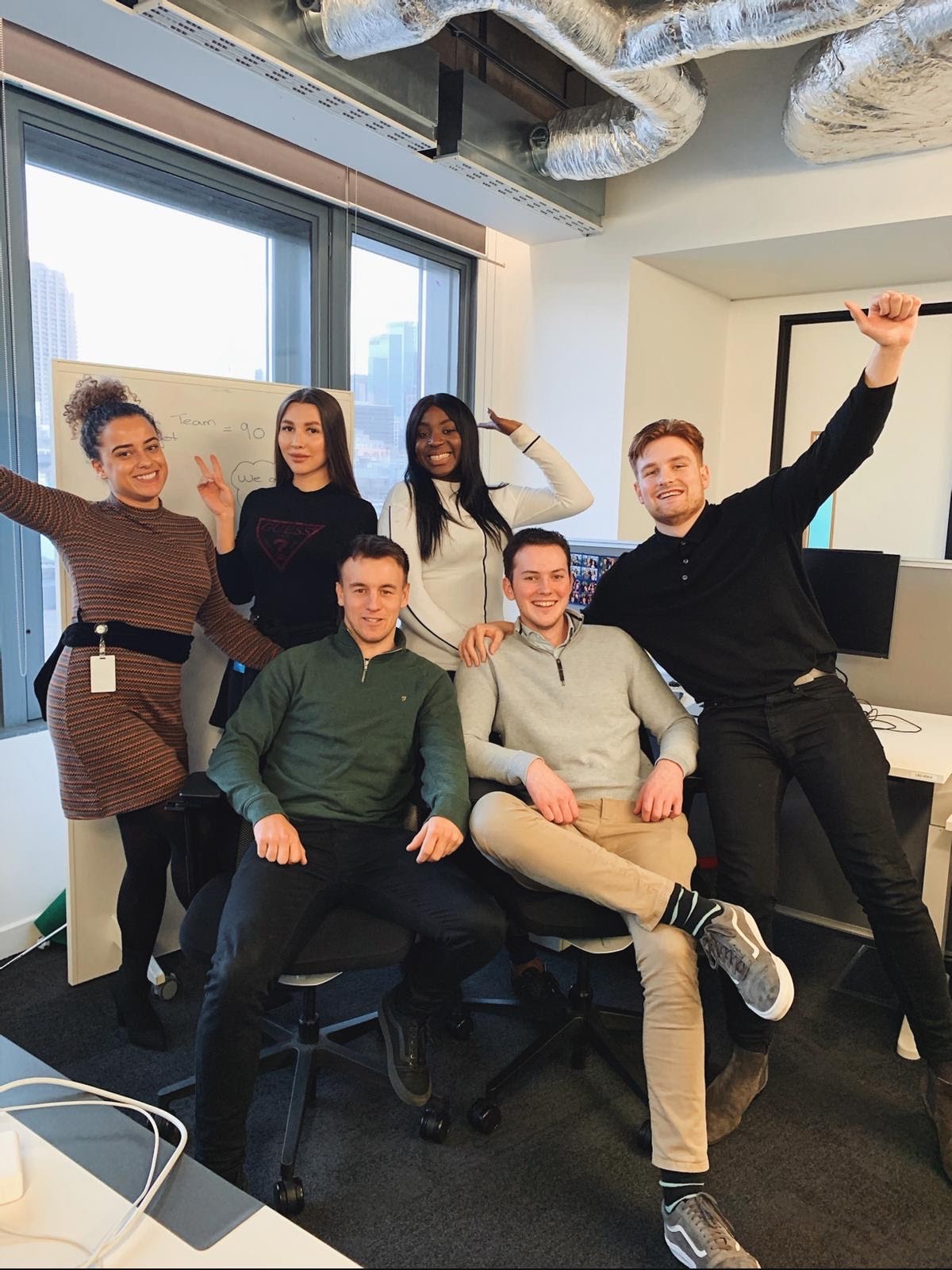 How did you find out about Okta?
Having made the decision that I wanted to take a sandwich year during my university course, my priority was to find a placement where I could develop both my skills and better understand my areas of interest. The reason for applying for a sales role alongside studying International Business was my understanding of how integral sales is in all areas of work. The skills I thought I would be able to develop, and since have developed over the course of placement, are easily transferable to many areas of work. I also wanted a work environment where I would be given responsibility to use initiative. Having spoken with students in their final year who had previously done placements, the difference between being given menial tasks and being able to take responsibility for your work was very clear. When speaking with one of Okta's previous interns it was obvious that Okta was an organisation that encouraged people to take initiative in their work. - Milo Storey, University of Leeds
I had been applying for internships for 6 months before I found the advertisement for placement at Okta on LinkedIn. It stood out to me because I always wanted to work at a modern tech company and I noticed the office was located in Central London. From the first interview, I realised how impressive the company's culture and benefits were. I can confidently say it was the nicest interview of the 40+ I had before. I spent a lot of time preparing for the assessment day because I really wanted to get this place. In retrospect, it was the best decision to choose Okta for my placement. - Mila Adamova, London South Bank University
Why did you choose Okta?
I chose Okta because I wanted to develop my business acumen in a fast-paced, ever-changing environment and get exposure to different areas of business within a market leading company. Okta also promotes a very team-oriented, friendly, and innovative atmosphere which I was attracted to because I wanted to join an organisation with that type of culture. - Leo Wilson, University of Reading
I wanted to work for a company that had a good culture and strong core values at the forefront. I have always been interested in new tech companies and Okta is the leader in Identity and Access Management (IAM) so I thought it would be a good start to my career. - Tunica Appah, University of Nottingham
I chose Okta because of the responsibilities of the job; Okta interns are Sales Development Representatives (SDR) with our own territories/regions to target. This appealed to me as it gave me real job experience in sales which is an area I would like to go into in the future. Also, it made the internship competitive alongside fellow BDRs/interns which increases my motivation to work hard. - George Elliot, Bournemouth University
What does an average day look like? What projects have you been working on?
Interns are responsible for researching prospective customers and using the provided resources and technology to assist the sales development team. We also attend and support events with other SDRs and BDRs by account profiling when required in conjunction with SDRs and account executives. We do this by using various tools, sales prospecting, bringing in new partner opportunities, helping current customers, volunteering, learning the best sales practices via sales enablement meetings with the U.S. team, and other projects. - Mila Adamova, Southbank University
An average day consists of generating pipeline for different regions including UKI and EMEA by calling and emailing the inbound leads produced by marketing and free trials. This allows us to understand the challenges these companies are facing when it comes to IAM, and facilitate the scheduling of meetings with our Account Executives. - Tunica Appah, University of Nottingham
What has been your favourite part of the internship?
My favourite part of this journey has been getting the chance to work with and speak to high level executives like CEOs/CISOs. The exposure of working alongside diligent, motivated, and extremely intelligent Okta staff has also been a great experience. - Leo Wilson, University of Reading
My favourite part of the internship has been the challenge of the job. We have our own targets as BDRs, which allows for a more motivating atmosphere. Additionally, the open work environment leads to a good culture. For example, if you want to talk to a VP or high level manager, you will be able to speak with and learn from them easily. - George Elliott, Bournemouth University
My favourite part of the internship has been having the opportunity to speak with a hugely diverse group of people ranging from startups to huge enterprise organisations. - Milo Storey, University of Leeds
How would you describe Okta's culture from an intern's perspective?
The culture here is great. Interns are professionals at Okta. We have the opportunity to meet the leaders and senior managers of the company. We're given a good amount of responsibility by running meetings with senior managers and showing presentations to the team. - Mila Adamova, London South Bank University
Okta is fun and inclusive. Whether it's joining client meetings with Account Managers, or grabbing coffee with the VP of EMEA, everyone values your ideas and opinions. - Tunica Appah, University of Nottingham
The culture here is great! You can speak to literally anyone and they will always take time to help you and offer guidance. The culture is also very open and transparent which makes my work life very enjoyable. - Leo Wilson, University of Reading
Okta in one word?
Innovation - Milo Storey, University of Leeds
Opportunity - Mila Adamova, London South Bank University
Growing - Tunica Appah, University of Nottingham
If you could choose only one reason why other students should intern at Okta, what would it be?
Other students should intern at Okta because of the personal challenge of a true BDR role and people treating you as a full time BDR rather than an intern. Additionally, it gives you great experience to progress in a sales role within SaaS companies. - George Elliott, Bournemouth University
Students should choose Okta because you get to be part of a great organisation with a very well respected name in the industry. This can open up many doors going forward. - Milo Storey, University of Leeds
Working at a growing company enables you to push your boundaries and become the best person you can be. - Tunica Appah, University of Nottingham
Are you interested in being part of our next class of Okterns? Check out our Careers page in the upcoming weeks for various internship roles. If you have any questions, contact Ashley Anderson, our University Recruiter, at [email protected].