Customers

|
By Phil Turner
Dementia describes a set of symptoms that may include memory loss and difficulties with thinking, problem-solving or language and occurs when the brain is damaged by diseases, such as Alzheimer's disease or a series of strokes. One organization championing the rights of people with dementia, their families and caregivers is the Alzheimer's Society. The leading UK care and research charity relies on the work of thousands of employees and volunteers distributed across 300 offices, all of whom need access to the organization's internal resources in order to effectively provide support.

We spoke with John Bazley, intranet manager at the Alzheimer's Society, to learn why they use Okta to enable staff and volunteers across the UK – and around the world – to work together as one team and also to make their IT initiatives more efficient.
What led the Alzheimer's Society to implement an identity and access management solution?
We recently rolled out a new intranet based on Microsoft Office 365 and quickly realized we needed to offer a great user experience as part of that. While our staff and volunteers were used to our old intranet (which was accessible anonymously on the network), we knew that the move to Office 365 would need to include an automatic sign-on experience on our network. We also needed a great experience for staff and volunteers who access our intranet from outside our network.
Company News

|
By Alyssa Smrekar
Oktane15 is only a month away and everything is coming together. The venue is set. Our speakers are all on board. We've put together a lineup of great activities — both informative and fun. But there's one thing we can't go to Las Vegas without … you!

Already in its third year, Oktane15 is on track to be another successful three days where CIOs, IT leaders and application developers can explore the latest in identity and mobility management. Whether you signed up months ago, or still haven't booked your spot, we're giving you a reason (or 10) why you won't want to miss our annual conference.
So don't end up at home with a serious case of FOMO this November. We guarantee you'll leave chock-full of knowledge, inspiration and great memories.
Okta DNA

|
By Aisha Stephenson
As Okta's Head of People Operations, I consider myself one of the luckiest people at the company. Every day, I get to talk to people across all functions, see how they're doing and find Okta DNA among new hires that join our family – which we're excited to celebrate is still growing after we recently reached the 500 mark. (Did I mention we're hiring?)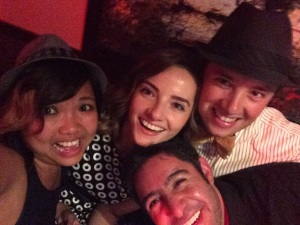 From our San Francisco HQ and Seattle to Toronto, as well as London, Sydney and our newest office in Amsterdam, pride and passion runs strong throughout our global team as we continue to grow. It's easy for us to see how that DNA takes shape – we're here everyday – but we pulled together a few quotes for those outside these walls to get a glimpse at what makes Okta different:
Okta DNA

|
By Aisha and Alicia
Textbooks have been left abandoned in dorm rooms, Fourth of July fireworks have been launched and summer is in full force. While we're not able to enjoy much sunshine in San Francisco during the traditional summer months – have you heard of our friend Karl the Fog? – school is out, and that means we're able to welcome 30 new faces as part of our summer internship program.
Our largest intern class hails from 20 different schools and are from places as distant as Kuwait and The United Arab Emirates. But instead of simply sharing statistics and facts, we'd like you to hear about the class from the interns themselves.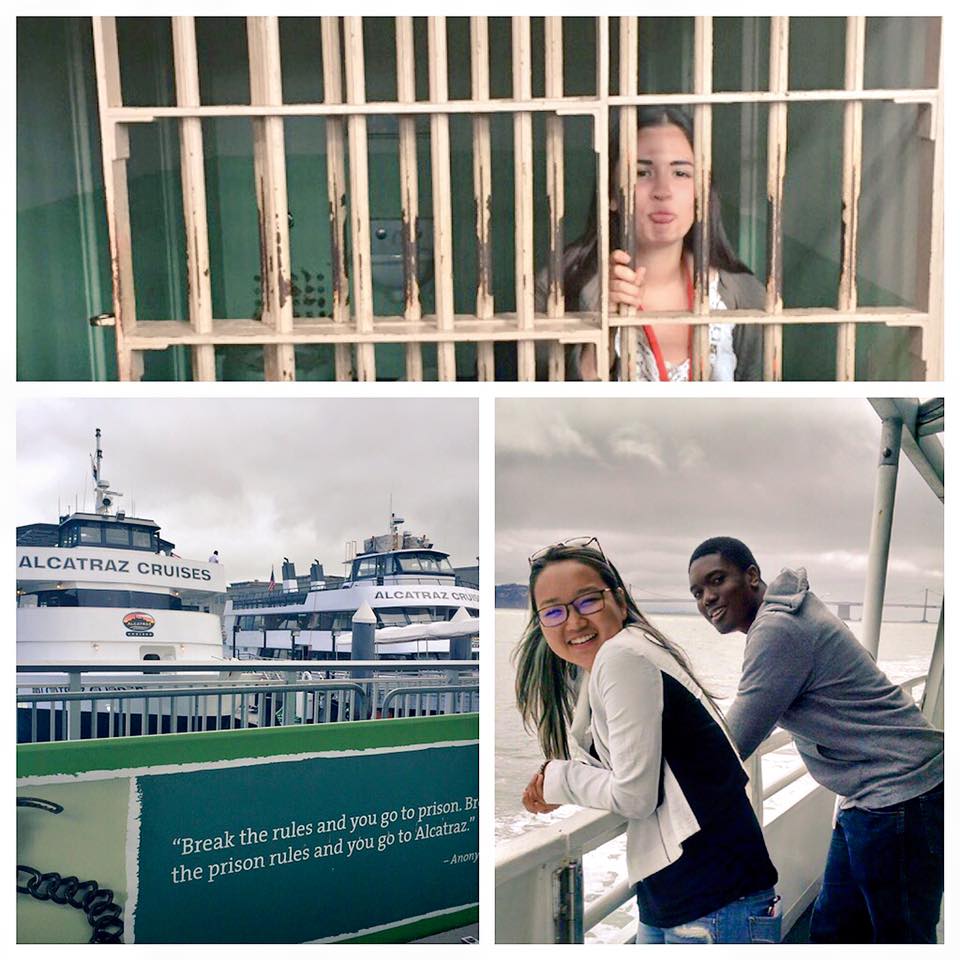 We decided to pick their brains to see how their summer has been going thus far. As it turns out, they've already made impactful contributions to projects, visited (and escaped!) Alcatraz and found their favorite snack in the kitchen pantry. We'll let them take it from here.
Customers

|
By Alyssa Smrekar

Acxiom (NASDAQ: ACXM) connects audiences to the things they truly care about. Whether working with a major US airline to offer a personal touch to its most valued frequent fliers or with one of the largest retail store in the US to personalize customer experiences across all touchpoints, Acxiom knows the power of better connections. The company's technology platform weaves an intricate web of customer data, business intelligence and deep analysis that empowers 7,000+ global brands across many industries to engage in meaningful ways with the audiences that matter most to their organizations.
In powering these connections, the company's 5,000+ associates use a wide variety of applications, including Workday, ADP, Salesforce, Tidemark and most recently Office365, to get the job done. That's why Acxiom turned to Okta for its cloud identity and access management needs. While Acxiom associates are busy working with customers on their marketing initiatives, Okta takes away the pain of connecting employees with the applications and devices they need to get the job done – and creates a delightful user experience for associates worldwide. Since deploying Okta, Acxiom now saves more than $60,000 per year in IT-related costs, improves end-user productivity to the tune of $1 million per year and strengthens its security, valued at more than $40,000 per year.
We sat down with Pablo Valarezo, IAM program manager, to discuss why Acxiom selected Okta and how implementation has simplified daily operations for associates worldwide – and resulted in ROI of more than 900 percent.
Customers

|
By Frederic Kerrest
Today we're excited to share that we've added Etihad Airways to the Okta family. Operating 260+ flights per day to more than 110 destinations globally, this brand is one you've probably heard of or seen, whether at an airport, in the sky or on a sporting arena. It's also one that has selected Okta to be its core platform for identity and mobility management – not just for its thousands of employees, but also for the 3.2 million members of its loyalty program, Etihad Guest.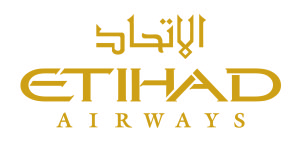 Etihad Airways is the latest example of a global organization turning to cloud and mobile technologies to increase employee productivity, and enhance the customer experience via websites, partner portals or entirely new applications. It also showcases how Chief Information and Technology Officer Robert Webb plays a vital role in Etihad's continued growth, using technology to increase efficiency, security and simplicity across the organization.
Okta DNA

|
By Okta
IT teams are responsible for finding, implementing and ensuring technologies are adopted by their organization. But technology decisions are no longer solely under the jurisdiction of that team or the CTO. Today, CFOs are responsible for evaluating technology purchases and assessing a return on investment. Whether that's calculated through employee productivity increases or financial savings by eliminating outdated software or needing one less employee to sit at a help desk, the CFO needs to determine whether it's worth the investment.
As it happens, our CFO is well-versed in both cloud-based technologies and making decisions that impact a company and its investors for years to come. We decided to sit down with Bill Losch to find out what a typical day at Okta is like, and to provide some color to the advantages of implementing and partnering with cloud technologies.
How long have you been at Okta, and what first attracted you to the company?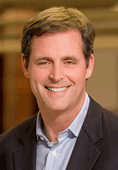 I joined Okta in June 2013, so it's been almost two years. While I had experience working at larger companies – DreamWorks Animation, Yahoo! Inc. and Universal Studios, to name a few you might recognize – I first and foremost wanted to work at a technology company that was solving a real painpoint for companies and consumers.
Okta DNA

|
By Alyssa Smrekar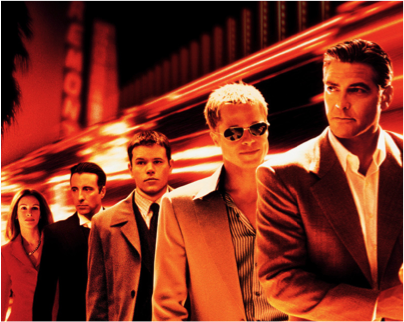 Las Vegas has quite the reputation – incredible shows, adventurous nightlife, Danny Ocean. But it's also home to some amazing events, such as CES, The Motor Trend International Auto Show, The Wrangler National Finals Rodeo, Electric Daisy Carnival, The Greek Food Festival and, this year, Oktane15.
For our third annual customer and partner summit, forwarding-thinking IT leaders and application developers will converge at MGM's ARIA Resort & Casino in Las Vegas. And while we can supply enough coffee to counteract any late nights at the casino, the success of our conference comes down to the quality of the content presented and the discussion that follows it – and for that, we look to experts like you. Today, we encourage you to submit presentations and speaking abstracts for our 2015 Call For Speakers.
Partners, Customers, Industry Insight

|
By Jean Ernesto
In the hyperconnected world that we live in, our apps, data and personal information are only a swipe away. But without the proper encryption and identity management tools in place, a hungry hacker can almost as easily swipe away that data.
Put simply, the threat landscape is far more treacherous than it was even a year ago. In 2013, CSA released "The Notorious Nine" – the nine most severe threats to cloud computing, with data breaches, account hijacking and shared technology issues at the top of the list – and we've seen these issues become very real in 2014. The recent problems we've seen with organizations like Target, P.F. Changs and Community Health Systems have forced many CIOs and CSOs to ask the question: what can we do to maintain control and security around critical company information?
We recently hit the road with Okta CSO David Baker, Box CEO Aaron Levie, Box Chief Trust Officer Justin Somaini, and SkyHigh CEO Rajiv Gupta to answer this very question, sharing security implementation best practices with CIOs in Philadelphia, Atlanta, Charlotte and Tampa -- and their discussion took an interesting turn towards the need for software companies to be transparent as they become the providers of security.
Okta DNA, Technology, Partners, Company News, Customers

|
By Alyssa Smrekar
It's that time of the year again – user conference season, when the enterprise's very own "back to school" rush is upon us. With BoxWorks starting next week, Dreamforce, JiveWorld and our very own Oktane14 in October, as well as Workday Rising in November, there will be no shortage of conference lanyards (or showfloor #selfie posts on Instagram) over the next few months.
But really, we're worried you won't make it through to the holidays in one piece. And the truth is that you're going to need more than a showroom map, a couple of bottles of water and a handful of Advil to get through this conference season.
That's why we've put together the ultimate survival kit. Complete with packing must-haves, floor plans and late-night snack suggestions, our #ConfSurvivalKit will not only get you through the next couple of months, but establish you among your colleagues as the user conference guru.
Stock Your Suitcase
We're all about comfort. We know if you're attending a keynote with a (customer party-induced) headache or running around talking to customers (or prospective vendors) in shoes that give you blisters, you probably won't get to take full advantage of what's going on around you. That's why Advil, flats (or Dr. Scholl's inserts if you're really hurting), anti-blister Band-Aids, eye drops and whatever else you need to stay comfortable should be some of the first things you pack. (We'd suggest an extra phone charger, too!)
Pages