Behind the Scenes: My Reflections on Creating Oktane20 Live
Last week, we hosted our eighth annual Oktane conference, but unlike in previous years, Oktane20 Live was a virtual event.
Our theme, freedom, took on more meaning than we could have imagined as people tuned in from their homes across the world. In the opening keynote, I shared Okta's product innovation, chatted with some of our incredible customers, and shared how we are here to help during these unprecedented times. I also sang a song with a few of my favorite backup singers (my family)!
We learned a lot about how to plan and execute a completely virtual conference in just under four weeks, and I posted this thread of reflections on Twitter the night before Oktane20 Live started. You can check it out on Twitter or read it below.
Now that #Oktane20 is ready to go, I've had time to reflect. A thread on a virtual conference and lessons learned…

The team was on this early. Me me too slow. Lesson 1, make decisions faster. I wanted to believe it wouldn't impact us. It wasn't that bad. We'd run the old play. But I should have gone "totally virtual" sooner to make sure we could do the show even with shelter in place.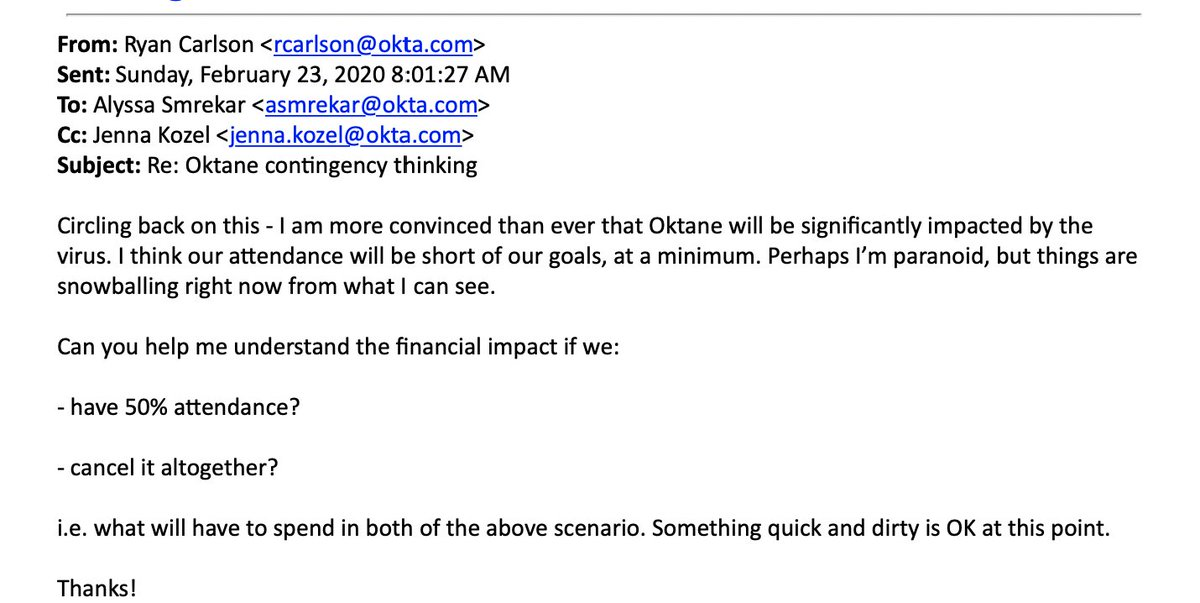 I did decide that we wouldn't postpone. Good to eliminate a variable when possible. We'd do it online or cancel. Pros: "show must go on", get the message out, demonstrate grit. Cons: burn people out. Lesson 2: take the pressure off the team to avoid burnout.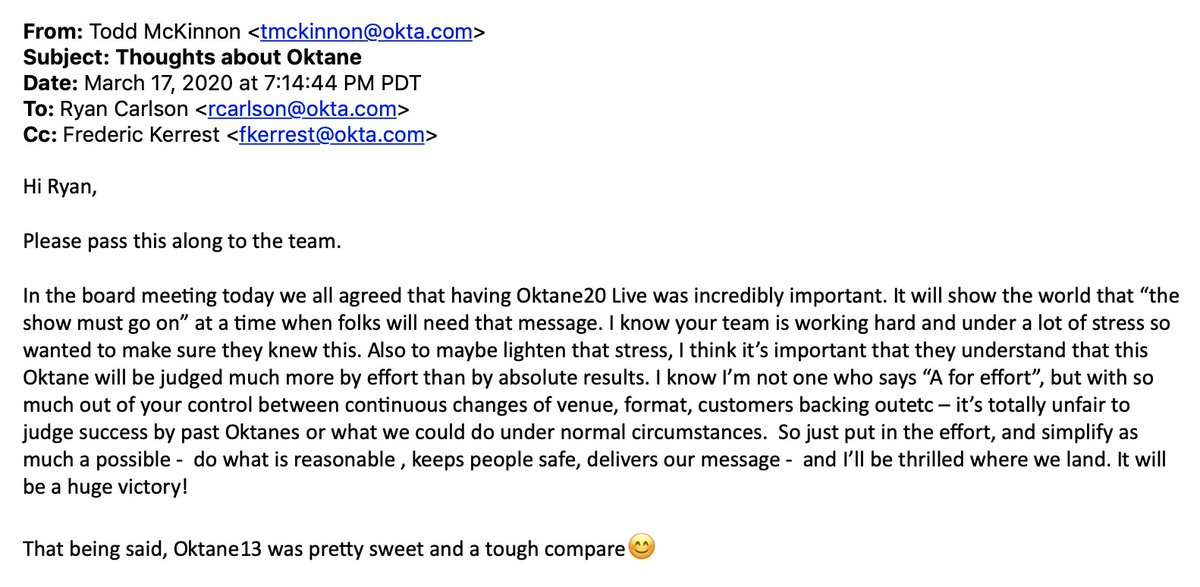 Lesson 3: When conditions change, you gotta be willing to throw out the old play to unleash the creative process. Look at the early stage and production mocks. NOT POSSIBLE NOW!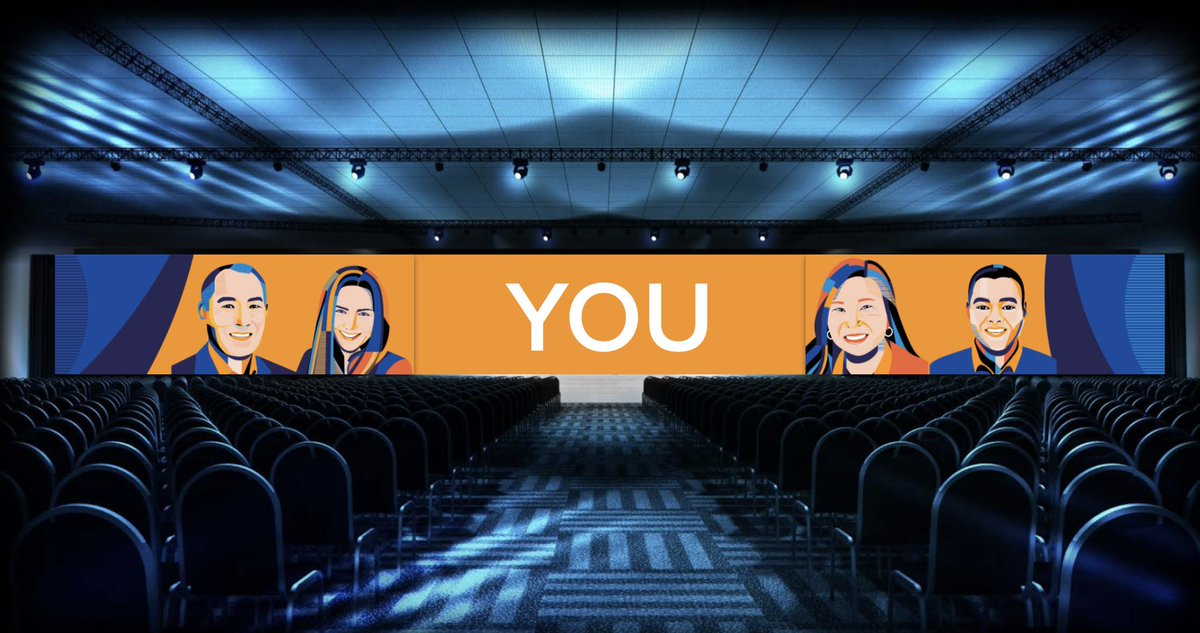 Lesson 4: But with change comes opportunity. Our previous reg goal was 6000. Wow.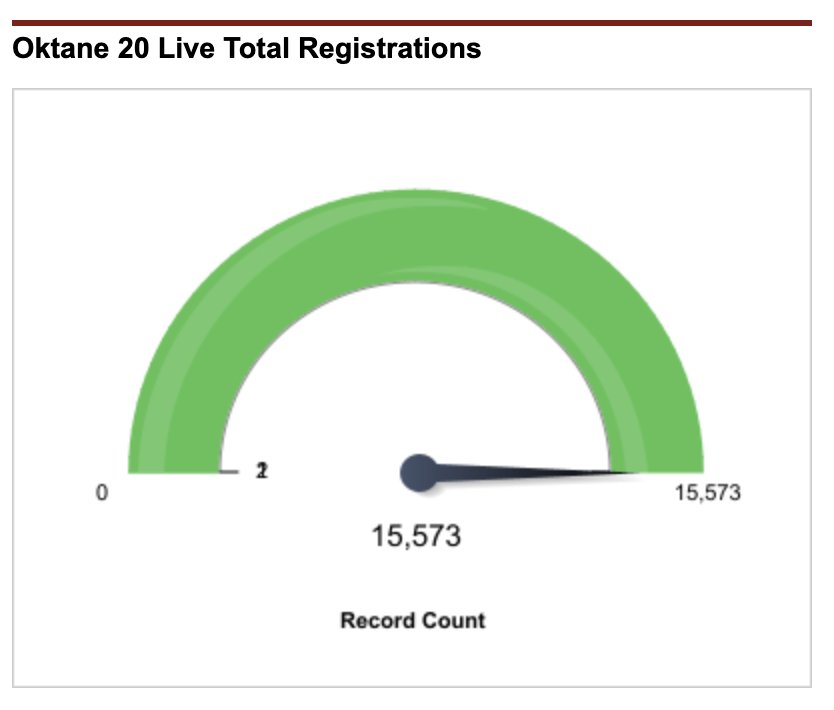 With everything shifting—venue, format, present from stage -> present from studio -> present from home—the foundation was the product announcements and demo. Demo team was ready way early (Lesson 5) (something I'm horrible at), and it really saved us. (Thanks team.) Go Dunder!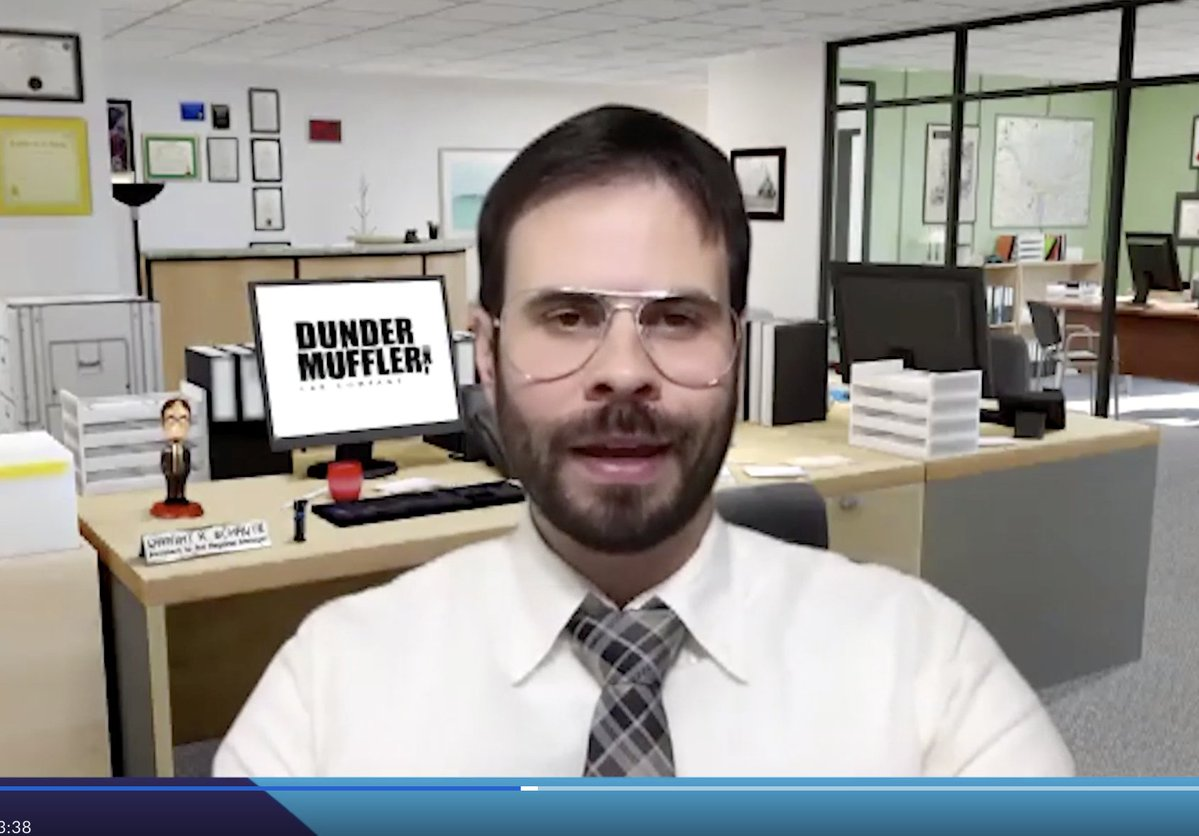 Shooting the keynote all at home, I've turned into a mini vlogger. I have a high-def @LogitechG logitec web cam, and I can make my @DJIGlobal gimble shoot landscape mode! I've mastered QuickTime Player! I can make myself look decent on a webcam. (Tough to do.)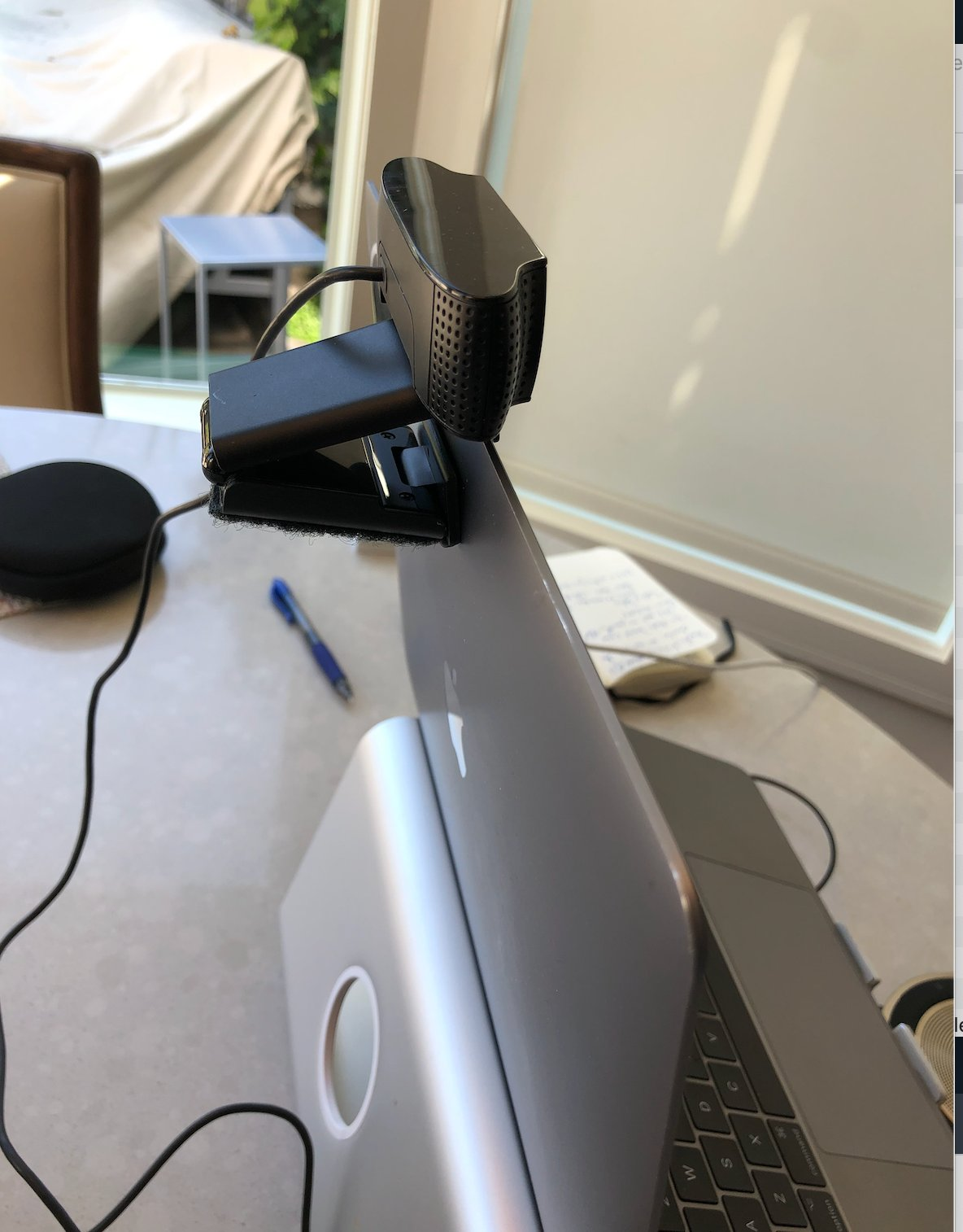 The old prep process for keynote doesn't work! Last year we hammered out the script, created notes, and rehearsed over and over.
(See my Twitter thread last year for how I prepped for Oktane19.)
Lesson 6: Online is different. You can record looking right into the camera. You can do take after take. You don't have to do it all in one clean run. They can edit it!
Watch a behind-the-scenes video.
Many years ago at Oktane, I asked one of the production crew (who had produced hundreds of shows) what he thought of ours. Was it good? What he said stuck with me. "It's very good." I said, "why?" "Because it's genuine to you—you're not trying to be someone else."

Doing Oktane online allows me to show my home and my family (a bit), and really allows me to be genuine. Lesson 7: in times of change and uncertainty, be yourself. Get out there, be visible. People appreciate it. You might even have to sing a little.

Lesson 7: (Most important) I'm lucky to work with an amazing team. Adversity brings out the best in people, and they've really come through! Thanks @Alyssa_C @ryantcarlson @lindsayklife @samkatzen and the entire @okta team! Sing it with me now: "Here comes the sun!"

And main shoutout to @jennakozel, writer and producer of my keynote. Nice work, JK.
Thanks again to my whole team for putting together an incredible virtual conference. We're excited to host Oktane21 as an in-person event in Las Vegas next year, but it's great to know that the Okta team can come together to create an impactful event under any circumstances. Here comes the sun!