No Code Necessary: Automate Identity Tasks with Okta Lifecycle Management Workflows
Your IT teams have some of the most challenging jobs in today's enterprise. In particular, dealing with time-consuming manual work for internal business processes is a massive headache. And often, it's identity-centric tasks that are the most complex and most time consuming. Out-of-the-box tools generally don't have the flexibility or specificity large organizations need, forcing admins to choose one of two options: either be inundated with manual processes or leverage complex custom code to automate these operations.
Today, we're excited to announce that a third option is now available — one that allows admins to visually and graphically program their workflows as needed.
Introducing Okta Lifecycle Management Workflows: An intuitive, highly customizable solution that automates complex identity-centric processes with no code at all. Here's a breakdown of this new functionality, and how it enhances security, improves scalability, and lowers operational costs.
A Lose-Lose Choice: Manual Processes or Custom Code
Today's IT admins grapple with manual identity-centric tasks like onboarding and offboarding users that are often handled through patchworked automation solutions.
But this approach is more of a band-aid than anything, as these patchwork solutions typically require custom code and accumulate large amounts of technical debt. They also frequently break because they require many components to work in unison, from custom code running on servers, third party services, web apps, operating systems, and firewall exceptions, among others. Too often, IT holds things together with the equivalent of baling wire, bubblegum, and duct tape.
Why No-Code Is Better
Okta Lifecycle Management Workflows deepens the power of identity within an organization by seamlessly automating the trickiest identity processes like onboarding, offboarding, username creation, and granular app-specific actions across applications and groups. While that solves the manual process problem, Okta Lifecycle Management Workflows is also centralized within your organization's identity provider, meaning that automation still maintains tight access controls that deliver high levels of security and visibility without the time or cost of custom code.
Customizable controls
IT teams are also empowered with rich logic, enabling them to create their own custom flows, as well as deep Workflows app connectors that give the power to do more than just create, read, update, and delete accounts. In effect, this means that admins can automate multiple actions across various apps, and get enhanced control over the timing of these actions.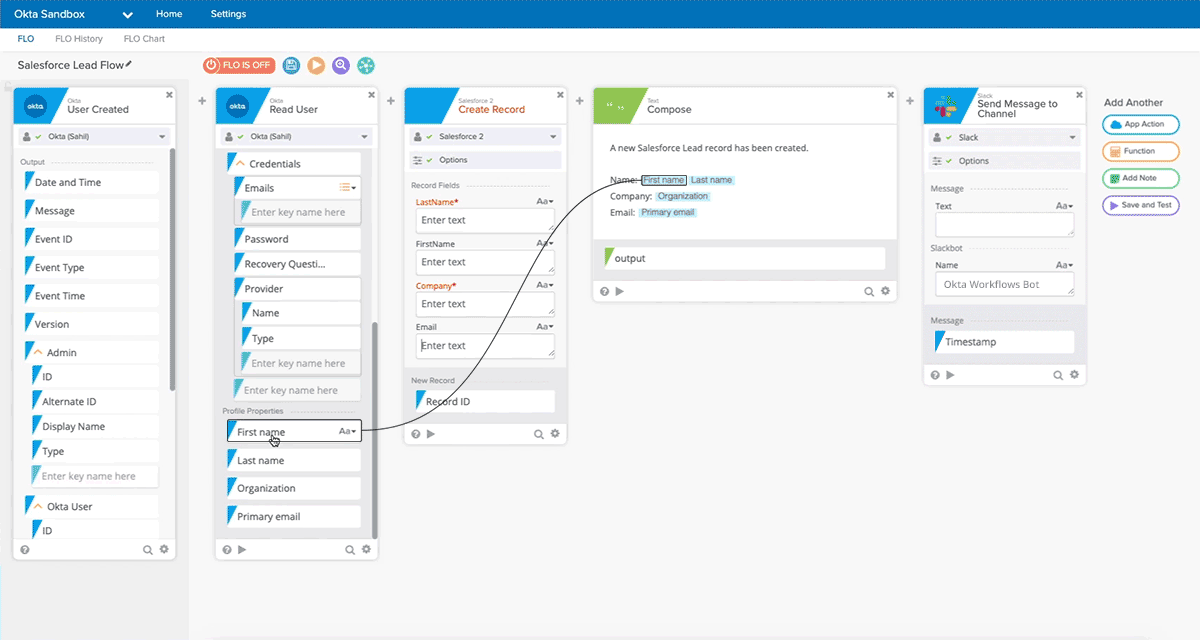 Intuitive interface
This product also features an intuitive drag and drop interface, built-in integrations to the most popular cloud applications, and "if this, then that" conditional logic to make automating the most complex identity-centric processes simple and intuitive.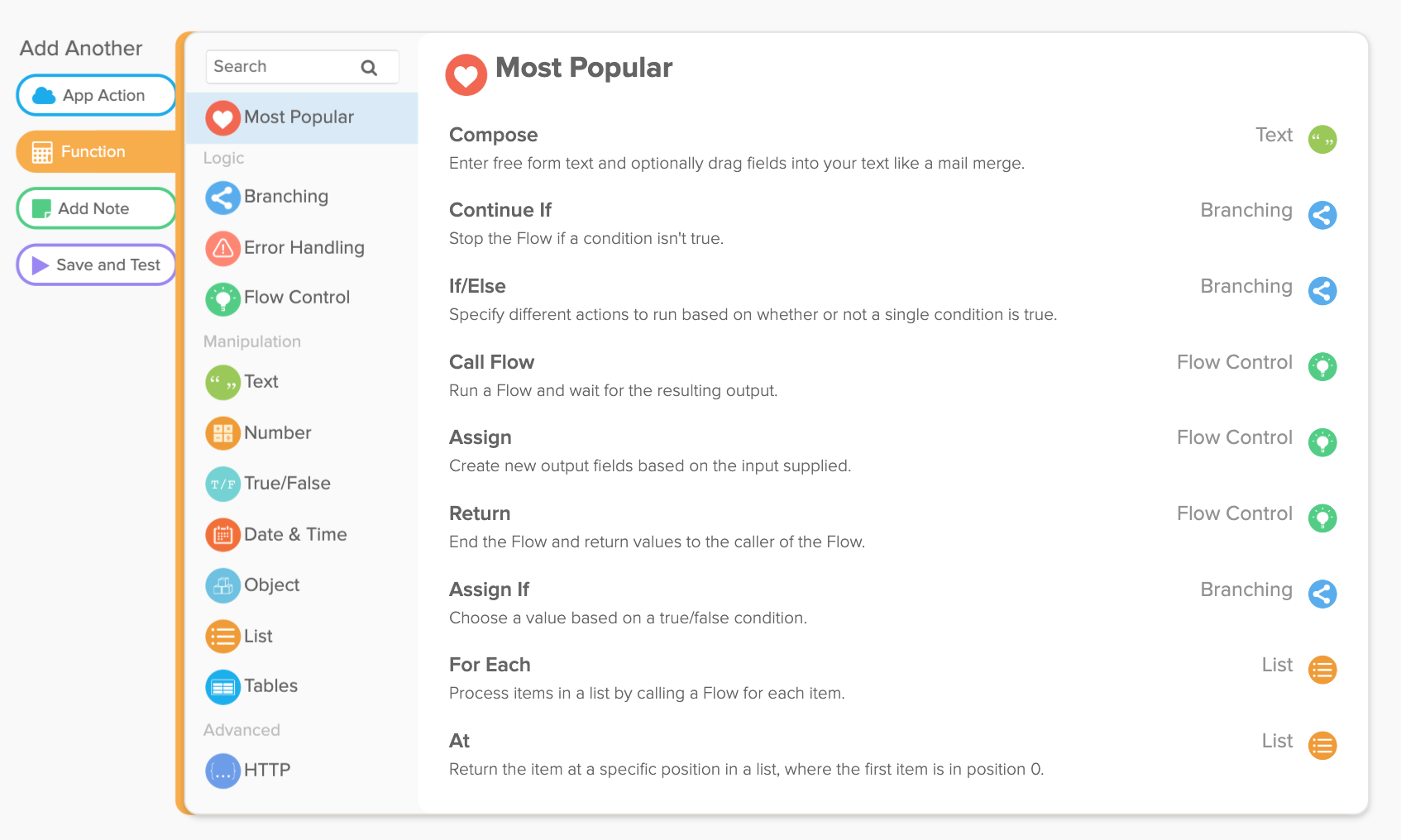 The Impact: Lower Costs, Enhanced Security, and Scalability
Faster time to value
This no-code approach means that admins can create custom logic for their business processes in a fraction of the time, enabling them to focus on more pressing business processes and other strategic initiatives.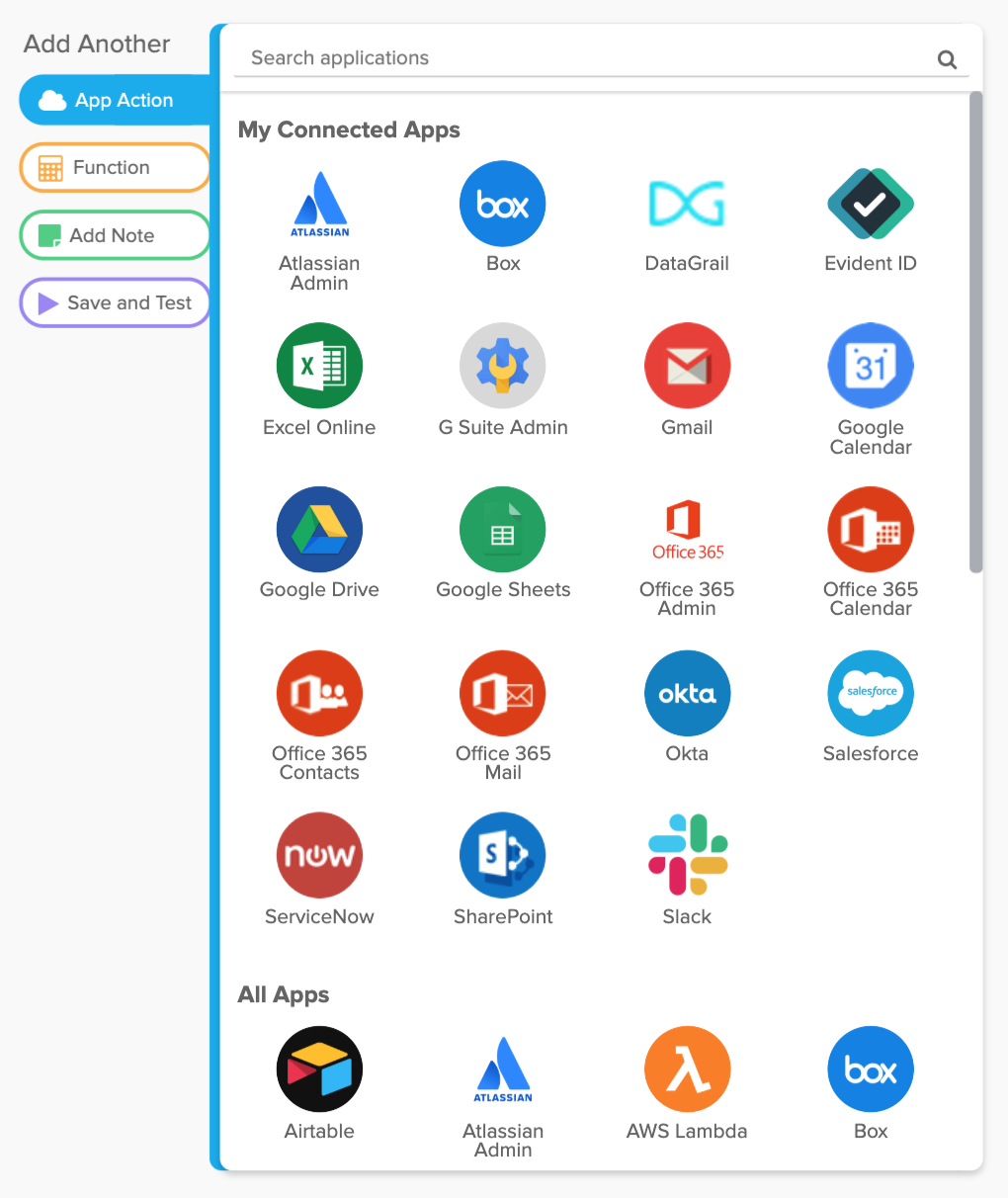 Improved maintainability
Instead of coding and maintaining their own connectors, admins can leverage a catalog of app connectors to create workflows and simplify maintenance. With Okta's long-standing approach to expanding its integration ecosystem, the number of connectors available will only continue to grow.
Lower total cost of ownership
Okta Lifecycle Management Workflows reduces total cost of ownership in a couple of ways: First, it helps to eliminate technical debt by replacing one-off code and scripting with a highly available, reliable alternative. And second, by eliminating hours of unnecessary manual work, it creates a massive boost in productivity for admins.
Get started
Okta Lifecycle Management Workflows will be generally available by the end of April 2020 as part of Okta's Advanced Lifecycle Management offering. Please reach out to your customer success manager or Okta account representative to get access. Once activated in your tenant, simply select the "Workflows" tab within the Okta admin dashboard, and click on the "Workflows console" to get started.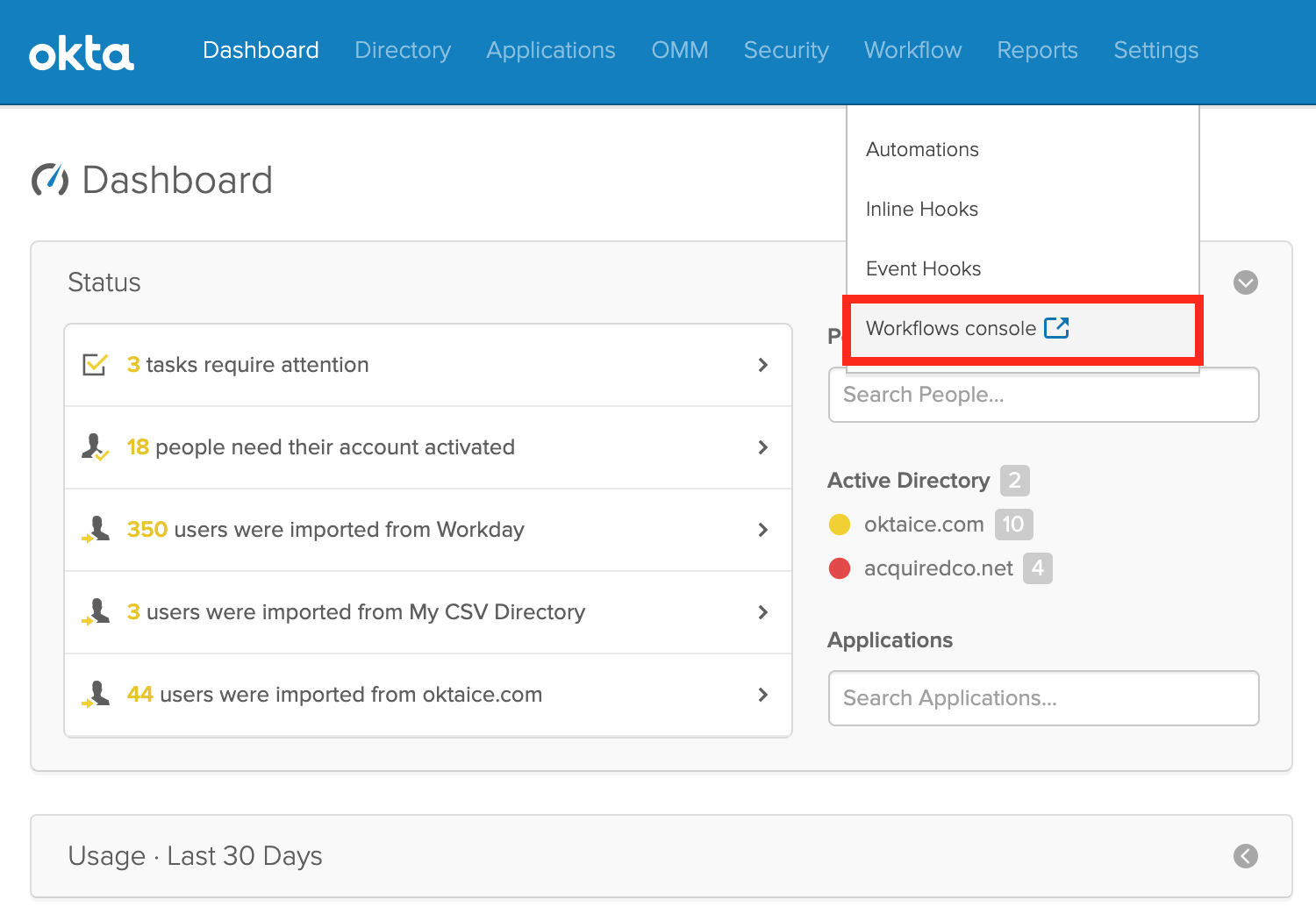 For more information, check out our Okta Lifecycle Management Workflows page, or contact us with questions.