Recognizing Ten Leaders Who Went Above and Beyond
At Okta's annual Identity conference, we have an opportunity to celebrate all of our customers, but the winners of this year's Oktane Customer Awards allow us to highlight leaders changing their industry—and ours. Building on the previous year of rapid change, 2021 required a willingness to explore strategic risk and benefit, maximize M&As, and respond with a resilience that continues to move industries (and tech) forward.
It was challenging to pick finalists among the ten categories this year because there were so many strong contenders, but we finally landed on our winners in the following categories: The Evangelist, The Protector, The Lightning Deployment, The Change Maker, The Social Impact, The Customer Experience Expert, The Business Value, The MacGyver, The Builder, and The Better Together.
Please join us all as we celebrate this 2022's winners and their achievements.
---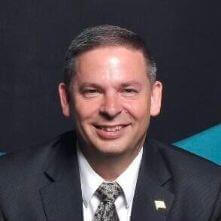 The Evangelist

 
 Winner: John Moore, Director of Identity and Access   Management at Kyndryl
The Evangelist award goes to a visionary who has made advocating for Okta/Auth0 a part of their personal mission. Nominees can be seen sharing their thought leadership as presenters at industry events, promoting the Okta brand on social media, or connecting with peers on how a best-in-class IAM solution can be a game-changer for businesses.
This year's winner of the Evangelist award, John Moore, epitomizes what it means to be an Okta Evangelist. Whether he's actively posting about Okta on LinkedIn or helping out at Okta booths so he can talk to prospects and share his Okta story in person, John is our champion through it all. Watch for John's talk during Oktane 2022!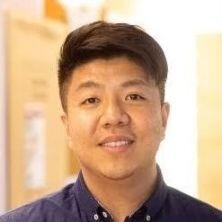 The Protector   
 Winner: James Kang, IAM Architect at Boston   Consulting Group
Security has evolved from being a business liability to being a business differentiator. The Protector Award recognizes an innovator who embodies the philosophy of IAM as the foundation for Zero Trust, leveraging enhanced functionality to strengthen security strategy and create maximum value.
James Kang, our Protector winner, ensures strong authentication and rapid response through key integrations at his work with Boston Consulting Group. He's made great strides in powering identity for customers, hardening overall security posture, and enabling the active workforce with Device Trust, Risk and Behavior detection, and MFA. With 2200+ apps and around 400,000 activated users, tickets are still decreasing due to self-service password reset.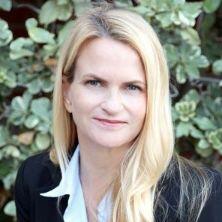 The Lightning Deployment
 Winner: Kim Huffman, CIO at TripActions 
It would be an understatement to say we live in a fast-paced world. When every deadline feels like yesterday, many businesses find themselves in dire need for speed. Thanks to their hard work, dedication, and efficiency, the winner of this award was able to deploy lightning-fast solutions to support their organization's success.
Kim Huffman knows the importance of swift, decisive action. TripActions was scaling quickly and speed to delivery was critical. Under Kim's watch, the business technology team saw a 50% reduction in day-to-day support requests. Given these results, TripActions also later chose Okta Customer Identity Cloud (powered by Auth0) for its customer identity and access management (CIAM) needs. Now, instead of spending hours building identity, developers can focus on what matters–TripActions' core business platform.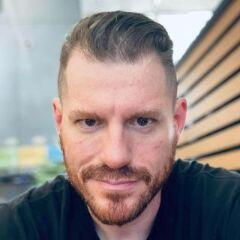 The Customer Experience Expert
 Winner: Aaron Nunley, Director of Software   Engineering at Eventbrite
We all have to meet our customers where they are--and these days, that means embracing digital. With that in mind, this award honors forward-thinking decision-makers who put customers first. By creating bold, fresh digital experiences, the winner of the Customer Experience Expert award has transformed how their customers interact with their business. 
To provide users with a best-in-class experience, Aaron Nunley offloaded Eventbrite's purpose-built customer identity infrastructure to Okta/Auth0 where he took advantage of features like Single Sign-On and AMFA to continue to deliver a best-in-class experience for customers at a lower total cost than building and maintaining in-house.
 The Change Maker (s)
 Winners: Sébastien Bernard,   Expert IAM at Engie &   

Stéphane Ladune, Architect &   Okta Technical Lead 
Organizations can save a lot of time and money with initiatives like one-click access, unified directories, and automated provisioning. The Change Maker Award recognizes individuals who are always looking forward, and who believe in working smarter, not harder by putting these tools to good use. Finalists in this category solve complex challenges and drive change in their businesses by leveraging cutting-edge technology.
Stéphane Ladune and Sébastien Bernard are our combined winners of The Change Maker(s) award this year. In 2021, the decision was officially announced to split ENGIE group into two companies, and Okta IT Team was mandated to build a new EQUANS Okta Ecosystem at scale. Thanks to Okta Workflows and Sébastien and Stéphane's hard work, they streamlined operational processes and ensured tight, tidy clean-up on a tough deadline, leading to a shortened project deadlines, budget savings, and crafting a customizable, trustworthy carve-out process at the same time.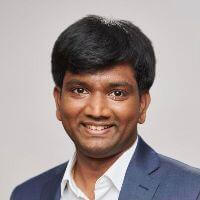 The Business Value Driver
 Winner:

Ravi Chinni, Head of Identity & Access   Management at S&P Global 
IAM has become a critical business function for modern organizations delivering increasingly visible ROIs . This award is presented to someone who meticulously quantifies their identity implementation, proving the need for continued investment, and modeling best practices that positively impact their industry.
Ravi Chinni, this year's top business value driver, achieved massive adoption with around 400+ applications migrated to Okta over the past year with managing over 40,000 workforce identities and 3.5 million customer identities. Of the recent merger between S&P and IHS Markit, Ravi noted the importance of  Day-one functionality and access for maintaining productivity, reducing cost for the company, and, therefore, a stronger M&A ROI..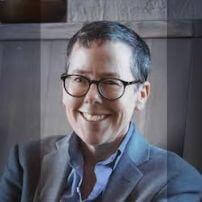 The Social Impact Award
 Winner: Marnie Webb, Chief Community Impact   Officer at TechSoup
The Social Impact Award honors Okta for Good and Auth0.org Nonprofit Program customers using our platform to create a significant, positive impact in the world. Often, the winner of this award deals with significant resource restraints and limited funding, yet accomplishes some of society's most meaningful and challenging work. Nominees and winners use technology to create secure and seamless experiences, allowing their organization to achieve even greater impact.
Marnie Webb is a tireless champion for civil society and has partnered with Okta for Good on a number of innovative initiatives over the years. Most recently, Marnie and the TechSoup team launched the Civil Society Security Strengthening Initiative (CSSSI) to improve the security posture of civil society organizations around the world, initially focusing on those in the region affected by the war in Ukraine. With TechSoup, Marnie has helped donate and discount over $420 million in resources across 236 countries.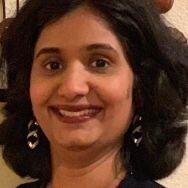 The MacGyver (Extensibility)
 Winner:

Bhakti Sanap, Senior Director of Engineering at   Expedia Group
Identity use cases come in all shapes and sizes, and it's critical to have a solution that can fit any situation. This award recognizes customers who creatively utilize the extensibility capabilities of Okta or Auth0 to customize their use case and solve their specific identity needs. 
This year's winner, Bhakti Sanap, leads a development team at Expedia Group building a centralized identity solution for over 112 million unique monthly visitors and 68 million total e-mail subscribers across all brands–as well as travelers, partners, and internal employees requiring access. Her work uses Okta's core components and a broad set of APIs to manage authentication with third-party identity providers, enable modern multi-factor functionality, and be a core part of session management for all users. With new solutions, Bhakti is expecting to process up to a billion monthly average users over time.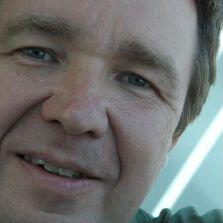 The Builder
 Winner: Gary Russell, Platform Delivery Specialist at   Kimberly-Clark Corporation
This award recognizes customers who are building the most innovative approaches to identity. The winner stands out when it comes to building the most innovative processes that satisfy dev team demands and make employees' lives easier.
Gary Russell is at the forefront of enhancing experiences for both Customers and Development teams. What has he been working on? Request and approval workflows that integrate data from multiple data sources, including Active Directory, Workday, ECC and S4 Hana (SAP). While juggling 124 active workflows, he's also leveraged service accounts along with "single use" refresh tokens instead of "machine to machine" tokens as a more secure authorization design when integrating with MuleSoft instead of using static credentials.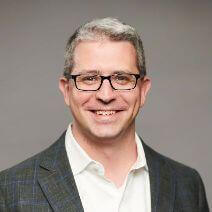 The Better Together 
 Winner: John Podboy, SVP of Cybersecurity at Fifth   Third Bank 
Last, but certainly not least, the Better Together Award recognizes an individual who exemplifies the synergistic potential of using Okta and Auth0 technology together. By leveraging Okta's complete identity platform, customers are at the forefront of secure, frictionless identity management to enable business outcomes.
This year's winner, John Podboy, has been a long-term supporter of Okta, successfully partnering with the company at multiple prior organizations. Over the last year, Fifth Third Bank commenced a multiyear digital transformation focused on reimagining and modernizing its core banking platforms to enable and better serve its customers and employees. The Bank selected Okta's Workforce Identity Cloud and Customer Identity Cloud, powered by Auth0, solutions to support this significant transformation journey.
John championed the procurement and implementation of Okta's cloud-first identity solution to modernize the Bank's IT infrastructure and provide enhanced, secure digital experiences for employees and customers. As an industry thought leader, John has also spoken at Okta's NYC City Tour event, Oktane22 conference, Okta's Investor Summit, and several other industry forums.
---
The past year has led to complex challenges for organizations around the world, but the ten winners of the 2022 Customer Awards have risen to the occasion. The same can be said of so many Okta customers—check out their inspiring stories of innovation, perseverance, and evolution.