Glimpsing the Future of the Cloud at Dreamforce 2012 (#DF12)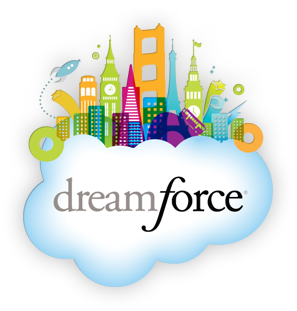 Dreamforce is a landmark event every year. It's certainly the year's most important cloud event – and, beyond that – it's just a scene. The Red Hot Chili Peppers, after all, will kick off the conference's opening day. A technology conference and one of the biggest names in music? Only at Dreamforce…
Growing Cloud Acceptance
Looking back, it's been an incredible year for the cloud — and for Okta We've been growing like crazy and now help more than 100 companies (dozens of which are joint salesforce.com customers) at every stage of cloud adoption — from cloud-first IT shops to organizations using their first cloud applications that have a mix of on-premise and cloud applications.
Companies of all sizes and from nearly every industry have turned to Okta for help scaling and managing their cloud applications. One of our 100+ customers is the professional networking site LinkedIn. LinkedIn's more than 2,000 employees scattered all over the globe support more than 135 million LinkedIn users worldwide. And the company relies on Okta to help manage and secure employee access to cloud applications (and link them to Active Directory), saving the company $87,000 annually in AD integration and providing $240,000 in productivity gains.
But we're only a piece of a larger organism that's showing its might. Big ticket acquisitions have validated this past year that SaaS is real and is solving critical business problems. SAP purchased SuccessFactors for an astounding $3.4B and, recently, Ariba for almost a billion more ($4.3B). Oracle, meanwhile, picked off RightNow ($1.4B) and Taleo ($1.9B). But it wasn't all stalwarts buying their way into the cloud. Salesforce acquired Rypple and Stypi, and Workday's growing rapidly as it prepares for a fall 2012 IPO.
Dreamforce 2012: The Enterprise Gets Social
This year's Dreamforce tagline is "Touch the Social Enterprise," which is appropriate given the flood of consumer mobile devices into the enterprise and the growing importance of social collaboration tools such as salesforce.com's own Chatter application, Yammer, Tibbr and Jive. Employees are less tethered to the desk-bound and corporate firewall-protected PC than ever before as they go mobile on tablets and smartphones.
For social to be truly impactful, employees need easy access to these SaaS applications, which means businesses need to solve the single sign-on problem. If employees have to remember separate passwords for every SaaS app, they won't even bother using them. Okta solves this, so employees can access all of their apps (SaaS and on-premises) with a single login and actually be social.
External collaboration with partners and customers has also grown significantly during the past year. The cloud has really been an enabler for B2B collaboration. Businesses are interacting with their partners and customers to get more work done quicker, from more devices. The work we did with Purolator's B2B portal is a great example of that trend.
Purolator is Canada's leading freight and shipping company, and a big portion of that business is in returns. Purolator turned to Okta to help provide single sign-on into their e-returns portal (built on salesforce.com) for Xerox Canada to make it as easy as possible for Xerox customers to track and ship printing supplies — resulting in more revenues for Purolator. Read our case study for more details on how Okta extended SSO to Purolator's customer Xerox, while handling all of the federation and authentication seamlessly and securely in the background.
You Can Go Back Home
Beyond a harbinger of tomorrow's cloud, Dreamforce is a reunion of sorts for me and for my co-founder Todd McKinnon. We share so many connections with salesforce.com, from the dozens of joint customers to our rapidly expanding team, many of whom were integral to growing salesforce.com into the industry giant it is today. It was our experiences at salesforce.com that spurred Todd and I to initially start Okta. Todd, our CEO, ran engineering at salesforce.com from 2003-2009 during some of the company's highest growth years — and was the first non-founding executive. I met Todd at salesforce.com, where I was the third employee in the business development group and started and built a number of direct and indirect sales and distribution organizations.
Let's just say that cloud computing has changed — a lot — since those days. As we move closer to September, we wanted to reflect on what a wild ride it's been these past few months, and we can only imagine what's coming.