BoxWorks 2013: Unlocking the Enterprise with Box, Okta and Identity
BoxWorks this year was jam-packed. It has always been a great opportunity to meet with top vendors and users that are committed to the cloud and to improving the enterprise, and this year was no different.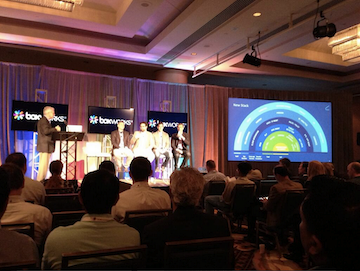 With many great sessions on enterprise collaboration, content and security, one key theme stood out: as the enterprise continues to grow, identity is increasingly at the heart of its development. And it's not just the identity of internal employees – it's the identity of external users, the many permutations of what those users do, how they interact with corporate users, and the infinite ways collaboration can take place. Take, for example, our CEO Todd McKinnon's panel on "The New Cloud Stack." Moderated by Geoffrey Moore (he's also a keynote speaker for our own user conference, Oktane13, in early November), the conversation focused on cloud architecture, and identity management was central to the conversation.
Another major highlight for joint Okta and Box customers was Box's three major product announcements. The new features emphasize Box's focus on helping businesses do what they do best, and the new metadata capabilities were especially exciting.
Access to metadata adds a new dimension to identity management. Okta has always helped enterprises control identity access across an organization down to the individual level, and with our partnership with Box, we have been able to manage access to files, too. Now, with Box's new metadata and Okta's identity management combined, companies can go a step further by controlling not only user access to a file, but also what users are able to do with that access. Box's metadata unlocks the value of data, seamlessly and securely.
It's been amazing to see BoxWorks grow from 300 to 3,000 people during the past three years, and even more incredible to see the strong ecosystem of Okta and Box customers there, too. Joint customers like Allergan, Encore Capital, Enterasys, Teknion, School of Rock, and Splunk continue to put Okta at the core of their business, presenting how they use Box and Okta, the leaders in the new cloud stack, to redefine the way organizations leverage the cloud.
For those who weren't at BoxWorks to hear from these customers, make sure not to miss presentations from these companies — and many others, including Box — again at Oktane13 in a few weeks.