Okta DNA, Technology, Partners, Company News, Customers

|
By Alyssa Smrekar
It's that time of the year again – user conference season, when the enterprise's very own "back to school" rush is upon us. With BoxWorks starting next week, Dreamforce, JiveWorld and our very own Oktane14 in October, as well as Workday Rising in November, there will be no shortage of conference lanyards (or showfloor #selfie posts on Instagram) over the next few months.
But really, we're worried you won't make it through to the holidays in one piece. And the truth is that you're going to need more than a showroom map, a couple of bottles of water and a handful of Advil to get through this conference season.
That's why we've put together the ultimate survival kit. Complete with packing must-haves, floor plans and late-night snack suggestions, our #ConfSurvivalKit will not only get you through the next couple of months, but establish you among your colleagues as the user conference guru.
Stock Your Suitcase
We're all about comfort. We know if you're attending a keynote with a (customer party-induced) headache or running around talking to customers (or prospective vendors) in shoes that give you blisters, you probably won't get to take full advantage of what's going on around you. That's why Advil, flats (or Dr. Scholl's inserts if you're really hurting), anti-blister Band-Aids, eye drops and whatever else you need to stay comfortable should be some of the first things you pack. (We'd suggest an extra phone charger, too!)
Partners, Company News, Customers

|
By Jean Ernesto
You wouldn't see a movie before watching the trailer, just as you probably wouldn't book a vacation before browsing TripAdvisor or rent an apartment before checking out the neighborhood on Zillow. You have to know what you're getting yourself into before making an investment -- and the same goes for attending conferences. And while we can't provide you with a trailer or a "Zestimate," here are three reasons you should attend BoxWorks 2014 in San Francisco, September 2-4.
1. See How Tomorrow Works: Virtually all enterprise apps are now in the cloud, where they can be accessed by mobile workers from any personal or business device. With so many user-friendly applications for the enterprise, how do you strategically adopt for the future? Aaron Levie, CEO and co-founder of Box, plans to explain how the cloud will further disrupt business, and what CIOs and business leaders can do to prepare for what's coming.
2. Build a User-Centric IT Model: As a member of the user-centric IT consortium, we're strong believers that technology should empower people and IT's job should be to make those same people better, faster and smarter. Our CEO Todd McKinnon will join a panel of enterprise IT experts (including SkyHigh Networks' Rajiv Gupta, GoodData's Roman Stanek and GE's Larry Biagini) and Robin Daniels (formerly the head of enterprise product marketing at Box) to discuss the power of UCIT. Head to Room 135 at 11:30am on September 3 for a discussion of best practices when it comes to liberating the modern worker from ancient systems and practices, while providing transparent, compliant and secure applications.
Okta DNA, Partners, Company News

|
By Ernesto Tey
BoxWorks this year was jam-packed. It has always been a great opportunity to meet with top vendors and users that are committed to the cloud and to improving the enterprise, and this year was no different.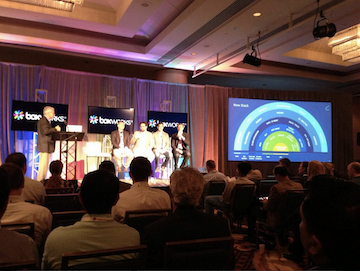 With many great sessions on enterprise collaboration, content and security, one key theme stood out: as the enterprise continues to grow, identity is increasingly at the heart of its development. And it's not just the identity of internal employees – it's the identity of external users, the many permutations of what those users do, how they interact with corporate users, and the infinite ways collaboration can take place. Take, for example, our CEO Todd McKinnon's panel on "The New Cloud Stack." Moderated by Geoffrey Moore (he's also a keynote speaker for our own user conference, Oktane13, in early November), the conversation focused on cloud architecture, and identity management was central to the conversation.
Another major highlight for joint Okta and Box customers was Box's three major product announcements. The new features emphasize Box's focus on helping businesses do what they do best, and the new metadata capabilities were especially exciting.
Okta DNA, Company News

|
By afife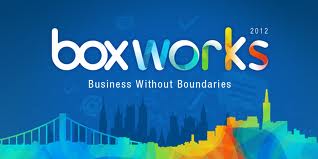 We've always said enterprise was cool. Now, it's hot. (Don't just take our word for it – take the Wall Street Journal's.) Enterprise is the "it" topic in the valley right now, and we plan on keeping it that way. Last month, our CEO Todd McKinnon spoke on the "How Enterprise Got Sexy" panel at TechCrunch Disrupt San Francisco, and this week he'll join another panel of enterprise CEOs at Box's user conference, BoxWorks.
On Tuesday, October 9, at 11:30 a.m. Todd will share the stage with Roman Stanek (CEO of GoodData), Mikkel Svane (CEO of Zendesk) and Tien Tzuo (CEO of Zuora) to discuss "Enterprise Software, Silicon Valley's Surprising Star."
They'll talk about how consumerization and the mobile revolution have jumpstarted a new era of cloud computing, an era in which enterprises are experiencing everything from massive customer traction to major funding rounds and a new wave of IPOs. It's clearly cool to build for the enterprise again.