Congrats to the Oktane Award Winners!
We have lots of incredible customers, and each one is responsible for our company's success. On Tuesday, the final day of Oktane13, we recognized several customers that have pushed us (and our product) to make their jobs easier, and their employees more productive.
Thanks again to all of our customers and partners that made Oktane13 such a special event. And now for the inaugural Oktane Award winners ....
IT Pioneer of the Year
Chris Niggel (LinkedIn)
Nate McBride (AMAG Pharmaceuticals)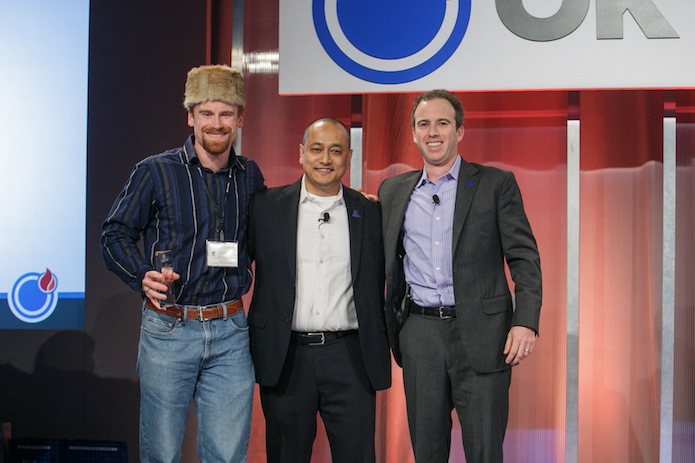 LinkedIn's Chris Niggel accepts his IT Pioneer award, a Davy Crockett hat.
Evangelist of the Year
Evan Trent (School of Rock)
Ben Doyle (Enterasys Networks)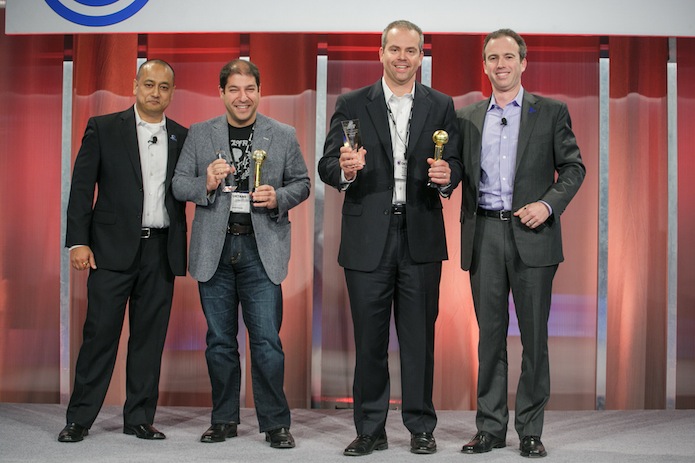 School of Rock's Evan Trent and Enterasys' Ben Doyle accept the award for Evangelist of the Year, a golden microphone.
Innovator of the Year
Clorox
Coca-Cola Enterprises
CNA Insurance
National Geographic
New York Public Library
Western Union
Wilbur-Ellis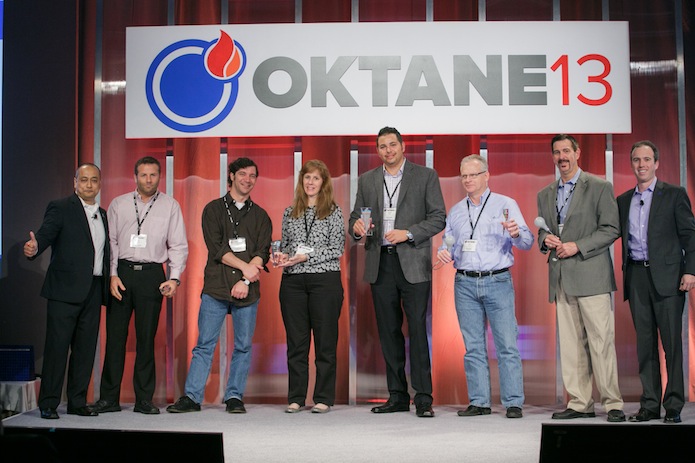 The winners of the Innovator of the Year award, Clorox, Coca-Cola Enterprises, CNA Insurance, National Geographic, New York Public Library, Western Union, and Wilbur-Ellis, accept their award, a USB-powered light bulb.
Lightning Award
MGM Resorts International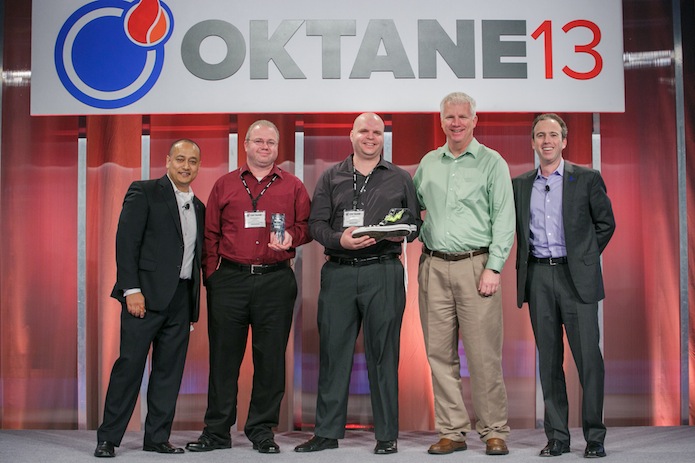 Mel Sorrels and the MGM Resorts International team accept the Lightening Award, Lightning bolt-branded Chuck Taylors.
Atlas Award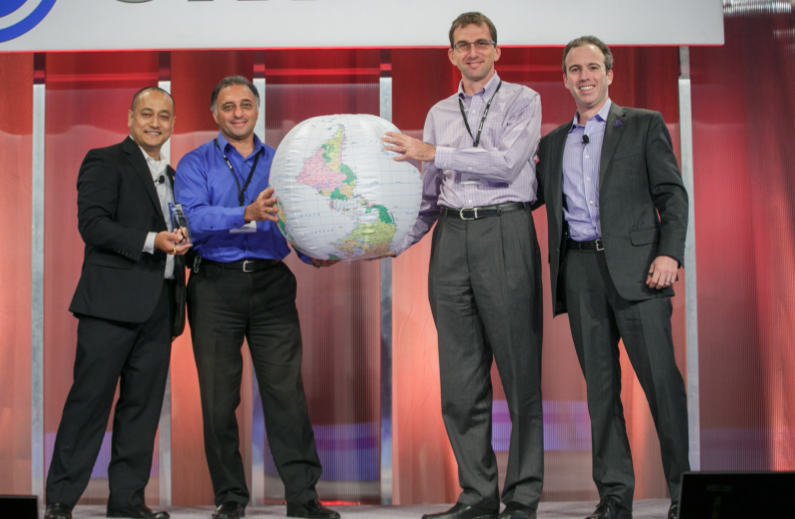 Allergan accepts the Atlas award, an inflatable globe.