Company News, Customers

|
By Krista Anderson
A lot has changed since I joined Okta a little less than a year ago. We've doubled our customer base to 2,000+ enterprises, hosted Oktane14, our second annual customer summit, and announced a series of new offerings to securely connect more people, organizations, apps and devices.
What hasn't changed, though, is our focus on customer success. Our recent advances are just another step towards realizing our vision to make it simple for people to do their work easily, efficiently and securely. Since Todd and Frederic started Okta back in 2009, we've made every decision thinking about how it will enable customer productivity and, more importantly, drive business success.
Okta DNA, Customers

|
By Alyssa Smrekar
We have more than 550 incredible customers, and each one is responsible for our company's success. On Tuesday, the final day of Oktane13, we recognized several customers that have pushed us (and our product) to make their jobs easier, and their employees more productive.
Thanks again to all of our customers and partners that made Oktane13 such a special event. And now for the inaugural Oktane Award winners ....
IT Pioneer of the Year
Chris Niggel (LinkedIn)

Nate McBride (AMAG Pharmaceuticals)
Okta DNA, Customers

|
By Phil Heyneker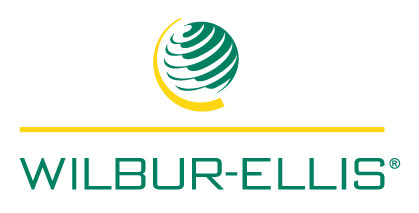 Any plant will tell you that in order to grow, it could use a helping hand. The team at Wilbur-Ellis, a 92-year-old company with a serious knack for agribusiness, knows this better than anyone. That's why when the time came for the company to start managing their employees and partners' identities in the cloud, they turned to Okta to help them bloom.
"I have a desire [for the identity solution] to be cloud-based, and strictly cloud-based, and not a hybrid solution," said Dan Willey, CIO of Wilbur-Ellis. "When we looked for a solution, Okta was really the only one in that space that did not have any on-site or on-prem component to it. It interacts with Active Directory, but it didn't need to be on-site to do that."
Wilbur-Ellis is not only eager to move to the cloud, but their workforce is also incredibly mobile. That Okta enables employees to work from mobile devices was extremely important to Dan.
Customers

|
By Okta
We recently hosted a CIO panel with four IT leaders to discuss the evolving role of IT amid the pressures of mobile and cloud adoption in business today. Ralph Loura (CIO, Clorox), Dan Willey (CIO, Wilbur-Ellis), Evan Trent (SVP, School of Rock) and Carl Eberling (CIO, Encore Capital) represented an eclectic mix with backgrounds in consumer goods, agriculture, education and financial services. This unique mix made for a great discussion about the evolution and future of CIOs and IT.
Our CEO and panel moderator, Todd McKinnon, kicked things off by bringing up the notion that every company is now a technology company as mobile, cloud and other technologies seep into all aspects of business. Ralph and Evan both spoke about how Clorox and School of Rock use mobile as a core strategy to connect with consumers. Clorox, for example, repurposed almost all of its sites to be mobile friendly and launched five mobile applications, using technology to build a loyal fanbase. Evan, meanwhile, discussed how technology allows the music school with 100+ franchises worldwide to compete strategically and manage a dispersed IT. The company now sits 100 percent in the cloud and delivers programming from internal mobile apps to its students.
Okta DNA, Customers

|
By Okta

Big changes are affecting the enterprise as increased cloud and mobile adoption pushes businesses further beyond the firewall — and IT is right in the middle.
That's why we've gathered senior IT leaders from Ralph Loura (CIO, Clorox), Carl Eberling (CIO, Encore Capital), Evan Trent (SVP, School of Rock) and Dan Willey (CIO, Wilbur-Ellis) for an intimate panel discussion with Okta CEO Todd McKinnon about how IT is responding to the massive changes across the modern enterprise.
Companies from education to financial services are using cloud and mobile technologies to enable employees, partners and customers to get work done. The cloud's gone mainstream — from cornfields to classrooms, literally — and, in the process, has transformed the role and reputation of IT.