User-Centric IT to Take Centre Stage at Okta's #EUCloudSummit
If you regularly read our blog, follow @Okta on Twitter or check out our redesigned website, then you're likely familiar with the term User-Centric IT (or popular hashtag #usercentricIT). And you'll know that it's a philosophy we – along with a host of other software vendors – are incredibly passionate about.
I Want It Now.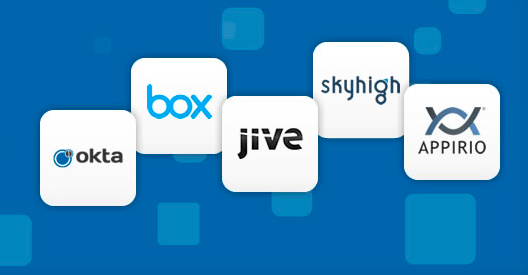 The thing is, we live in a world of instant gratification. Because of apps like Uber, Nest and Netflix, we now expect to be catered to based on our individual traits and preferences. And that conditioning doesn't stop once you enter the four walls of an office. Whether at work or at play, we expect easy access to the apps and information that make us productive, whenever and wherever we need them – and from the device of our choice.
At its core, User-Centric IT is exactly that. It's about putting people first. It's about empowering collaboration rather than impeding it. It's about IT giving their team the tools, access, information when, where and how they want it. It's about empowering people to work better and smarter and adopting technologies that fit seamlessly into existing workflows. And if the response since our launch event in April is any indication, #usercentricIT is something IT leaders from companies of all shapes and sizes (and regions) have top of mind in driving modern technology strategies.
Churchill War Rooms. September 23. London. Be There.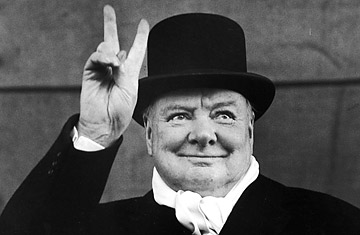 That's why #usercentricIT will take the centre stage via two panels, moderated by Chuck Fontana, Okta's VP of corporate & business development, at our first annual European Cloud Summit (#EUCloudSummit) on Tuesday, September 23 at the Churchill War Rooms in London, UK. We'll share with the 100+ IT leaders in attendance not only the latest happenings in cloud, mobile and enterprise IT, but also showcase best practices on bringing a user-centric IT strategy to life in their organization. They will also hear first-hand exactly how IT is, and should be, adapting to this changing environment, as well as the need for user centricity across organizations of all types – straight from our customers in the thick of it. A truly 360-degree view of cloud and user-centric IT in Europe right now, if you will.
Intrigued? You should be. We'll go on.
The first panel will be composed of cloud application vendors and partners who will discuss the evolving role of IT, key areas of concern around BYOD and the cloud, as well as the next big things on the horizon for cloud and SaaS applications. Panelists include:
• David Quantrell, SVP EMEA, Box • Chris Cesio, VP of Business Development & Channels, Skyhigh Networks • Glenn Weinstein, CIO, Appirio • Dario Bezzina, Senior Solution Advisor, Jive
The second will consist of Okta customers, sharing their experiences in deciding to move to the cloud, the challenges they encountered and how they've incorporated the principles of #usercentricIT into their organisations. Those panellists include:
• Michael Ibbitson, CIO, Gatwick Airport • Lee Cunningham, Solution Architect, Xchanging • Richard Godfrey, ICT Strategy, Infrastructure and Programme Manager, Peterborough City Council • Alistair Roberts, Head of IT, M&C Saatchi
To register to attend the European Cloud Summit, please visit: http://www2.okta.com/london-cloud-summit?source=blog. (And to check all the action leading up to and on September 23, follow #EUCloudSummit and @Okta on Twitter.)