New Office 2016 SSO Support and Office 365 Provisioning Enhancements
It's no secret that Office 365 has been on fire lately. With the recent release of Office 2016, Office 365 users can get business done more effectively, with new collaboration tools, integrations and full support for Windows 10. And as we shared in our recent Businesses @ Work report, it's overtaken the likes of Google Apps and Salesforce as the most used cloud service within the Okta Application Network (OAN).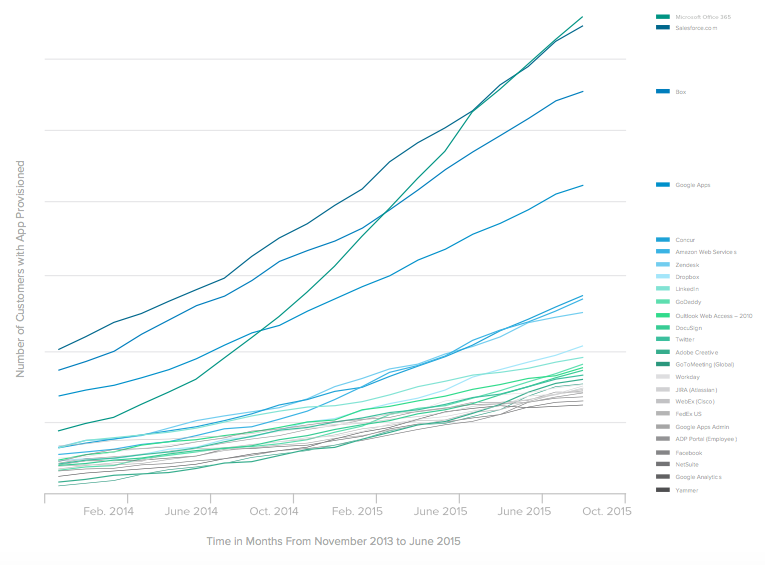 With that in mind, Okta has been laser-focused on Office 365. We worked closely with Microsoft as they upgraded the Office desktop suite to using SAML for modern authentication. (In fact, Okta has supported SSO for Office 2016 since Day 1!)
As we assist businesses in migrating to the cloud service, we've noticed many of our customers who use Okta instead of ADFS want to complete the picture and also replace DirSync (now known as Azure AD Connect).
Our new round of Office 365 Provisioning Enhancements, now in beta, lets businesses easily swap out Azure AD Connect and use Okta instead in a number of scenarios. Admins can provision extended user profiles, along with distribution groups, contacts and resources like conference rooms. With this, you get all the benefits of modern directory integration from Okta – real-time updates, granular control, one place to configure everything across on-prem and the cloud and automatic high availability, at scale.
Check out our Office 365 breakout sessions and techtorials at Oktane15, where you can get a deep dive, learn how to secure mobile access to Office 365, hear customer success stories and more. For more information on how our customers use Office 365, visit: https://www.okta.com/product/office365/.