School of Rock on #Oktane15: If You're Like Me, There's Plenty to Look Forward to at Oktane15
In this installment of our Oktane15 customer blog series, Sam Dresser, senior director of information strategy at School of Rock, waxes poetic about why he attends Oktane every year – and what it's like to be an Okta groupie.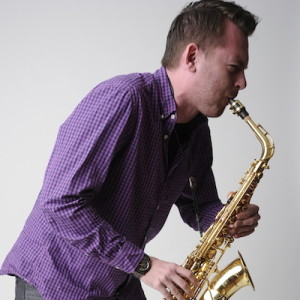 If you're at all like me, the thought of giving up a couple days of work sounds scary. And if you're at all like me, you're as careful with your time off as you are with your budget. Well, I am like me, and I make sure to always set aside my time – and budget – each year to attend Oktane. Let me tell you why.
Security is Essential
If you're like me, talking about security is about as exciting as watching presidential candidates talk about what makes them cool. However, whether we want to admit it or not, the number one area of opportunity across any organization is to improve IT security. Think of the countless number of attacks, exploits and data breaches that have occurred over just the last few months alone.
This is why going to Oktane is so important. Okta is an essential asset to any company's IT security infrastructure, but only if it's being leveraged and utilized in the right way. At Oktane, you'll get to hear from people and companies who are doing it the right way and can tell you how. And you can network with countless others who have done it, or seek guidance. Regardless of where your company is at, there's always something you can take away.
It's Not Just for Nerds
If you're like me, you might not be able to explain the difference between SHA-1 or SHA-2, but thankfully, that's not all Oktane has to offer. A major aspect of improving security is making it easier for your users to be secure. Some of my favorite sessions are ones that discuss how to make technology more user-centric, and Okta has been a leader in driving this initiative.
Things like multi-factor authentication once required additional hardware and user frustration, but not anymore. At Oktane, you'll learn all sorts of ways to make your systems and data more secure, without impacting access. Some sessions I've marked:
Secure Mobile Access to Office 365 and Box Made Easy
The Way Things Work - MFA
A Debate on the Converging Role Identity and End User Computing in IT
Insights from Okta: Big Data That Shapes Your Identity
Bill Nye
Bill Nye the Science Guy. Seriously! I mean, who else can identify themselves as being a scientist, engineer, comedian, author and inventor? I can't wait to see what he has in store for the closing keynote.
Vegas, Baby
If you're at all like me, you work hard all day so you can have fun from time to time. Well, where will you find a better place to have fun than Las Vegas? Oktane always has great events and parties that are oftentimes be the best place to let your guard down and network with some of the most interesting and intelligent people you'll find anywhere.
In the end, these are just a few of the reasons why I can't wait for Oktane15. And if you're at all like me, hopefully some of these reasons resonated with you. Then again, maybe you're not at all like me. In which case, you probably don't need any more reasons to be at Oktane15. Your bags are already packed.
Check out the rest of the Oktane15 agenda, follow our updates at #Oktane15 and don't forget to register here.