Double Down: Why MGM Resorts International Bets Big on Okta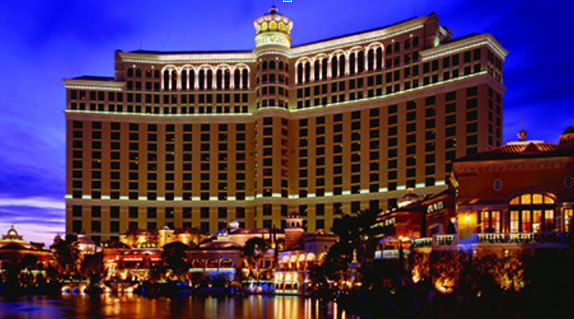 If you've been to Las Vegas, you probably experienced MGM Resorts International (NYSE: MGM) whether you knew it or not. As one of the world's largest gaming, hospitality and entertainment companies, they're the folks behind destination resort brands like Bellagio, The Mirage and ARIA, home to our very own customer conference.
With over 20 properties across not only the Las Vegas Strip but Illinois, Mississippi, Michigan, China and more, CISO Scott Howitt holds the important responsibility of keeping 62,000 employees safe and productive. On top of that, his vision is to enable the company to deliver customized services to millions of visitors while also safeguarding their privacy and property. We sat down with Scott to learn why he chose Okta to power new digital initiatives and help bring that vision to life.
What technology challenges did you face before implementing Okta?
We're seeing that more and more of the technology in both our data centers and internally within the organization itself is moving to the cloud. This presents a whole lot of issues around provisioning and making sure we have the right guidelines in place. It's an ever-changing standard. IT itself is going through a transformative time, and we don't know what the future will hold — we just know it's going to move a heck of a lot faster.
What led you to choose Okta, and what did initial implementation look like?
We weren't doing identity as well as we would have liked and needed a leader in the space to help us out. Our first deployment with Okta was 62,000 associates, bringing them over onto our HR system and three other cloud apps. We tested it out and, within three weeks, we had everything going. It was pretty flawless. I've been involved with two other identity access management programs before and it had been a multi-year effort. Getting that initial user load up and running within weeks? That was impressive.
How has your identity management strategy since evolved?
I saw the power of what we were doing and thought, "Wow we need to explore what we're doing with these guys further." We wanted Okta to help facilitate M life, our loyalty program. With millions of members, pretty much all day can be consumed with potential security threats. Okta is a way to protect sensitive patron data, keep loyalty points secure and scale to meet the user demands while providing a customized experience.
What's next?
Everything we will do in the future is all about delivering a personalized experience — making sure that with each guest visiting our properties, we understand who this person is and know that everything we have about them is right. And the cornerstone of personalization is identity management.
To learn more about MGM and how they are personalizing the guest experience with identity management, check out the customer journey and watch our interview with Scott Howitt in the video below.