Okta for Good in Uganda: Programs in Action
Okta believes in the power of mission-driven organizations to change our communities and our world. It's why we provide small nonprofits free licenses for Okta products, and why we make preferential pricing available for every organization whose mission is to help others. With the help of the Okta for Good program, global non-governmental organizations (NGOs) like Oxfam, PATH, Plan International and Norwegian Refugee Council can focus on their important missions around the world.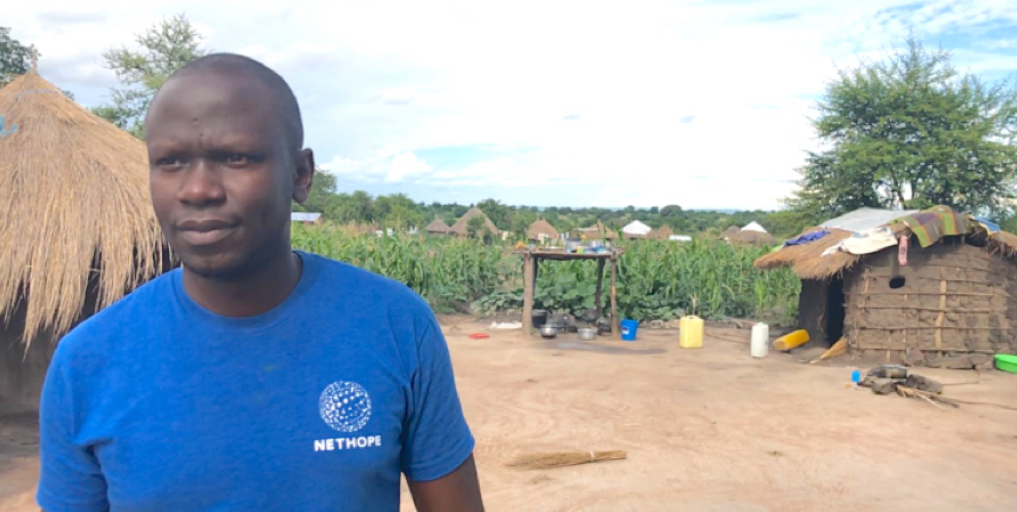 Last month, we had the chance to work with some of our global NGO customers in action when we went to Uganda as guests of NetHope, one of our marquee philanthropy partners. NetHope is a global consortium of nearly 60 nonprofits that helps committed organizations change the world through the power of technology.
We attended the ICT4D conference in Kampala, where we had the chance to sit down and hear from leaders who are bringing technology to international development work. Later that week, we traveled up-country to Arua to visit two refugee camps–Rhino Camp and Bidi Bidi Camp. Together they host nearly 300,000 refugees. We were privileged to see what aid and development programs, and the technology that powers them, look like on the ground. Here are a few of our takeaways.
Connectivity builds community
Back in April, Pietro Gali, Director of Technology at the Norwegian Refugee Council (NRC) told our Oktane19 audience that when refugees arrive in Greece, their first question is always: "Am I safe?" The second? "Is there wifi?" They ask this for the same reason any of us would: they want to connect with their loved ones, to let them know that they're safe. We all know that connectivity is critical; this is perhaps truer than ever for displaced people. In Rhino Camp in Northern Uganda, we also saw how it can build community.
During our time there, we met with a grassroots, refugee-led nonprofit called Community Technology Empowerment Network (CTEN). Their co-founder, Peter Batali, told us the story of the organization's humble beginnings. Together with a few others in the camp, he constructed a crude mud hut and brought in very basic power and connectivity. Quickly, the small building became a hub. People came to charge their phones or use their laptops, and in the process, began to connect with each other. Even people from groups who were in conflict at home found themselves building community around this connectivity spot.
The group caught the attention of the UN and NetHope, who both funded them to enhance their power and connectivity capabilities. They have now built a larger community center which provides education and digital skills programs, particularly for youth. It was a wonderful, inspiring example of a community-led intervention that is changing people's lives. (Check out more of CTEN's story here).
Identity is fundamental to us all
At Okta, we know that identity is also a matter of security—and in the refugee context, it is even more crucial due to the lack of it. Hundreds of thousands of people arrive at these camps with nothing—including any form of identification.
This makes even small challenges more difficult. At Bidi Bidi Camp, for instance, refugees were eligible to receive mobile devices through an NGO-led program—but without ID, the carrier couldn't turn on their service. The problem was eventually solved, but not without major delays. This is just one example of how a lack of standard, accepted, ubiquitous ID is an ongoing issue for the world's most vulnerable. Organizations like NRC and ID2020 and many others are thinking about how to solve the issue of identity for displaced people.
The value of listening and learning
Not only does listening align to Okta's longtime core value of customer success, it's also the guiding approach to our philanthropy work.
Everywhere we went around the camps, we had the privilege to observe programs being delivered by Okta partners, and to actively learn about their needs—what's working, where there are barriers and what more we might do to support them. Understanding how Okta and other technologies are being used in practical, daily applications gives us insights into how to continue to grow and evolve, not just our products, but also our broader philanthropy work and collaborations for social impact.
Our biggest takeaway from our time in Uganda: Okta's NGO customers and philanthropic partners are on the front lines of some of the most difficult and important work in the world. And that means Okta is, too. We're thankful for the relationships we've built and the opportunity to support organizations as they make an important impact in the world. We look forward to learning more alongside our partners this fall at the NetHope Summit in Puerto Rico.
Learn more about how Okta helps hundreds of nonprofits accelerate their impact.