PATH drives innovation to save lives, Okta makes its work more impactful
Annual IT Savings, End-User Productivity and Security Benefits
"For international nonprofits like ourselves that inherited or over time built up a lot of legacy applications, there is an enterprise on-premise step that we get to skip by moving to the cloud. We really cannot overestimate the impact for our staff in terms of efficacy gain for our global program operations."
Erik Arnold, Chief Information Officer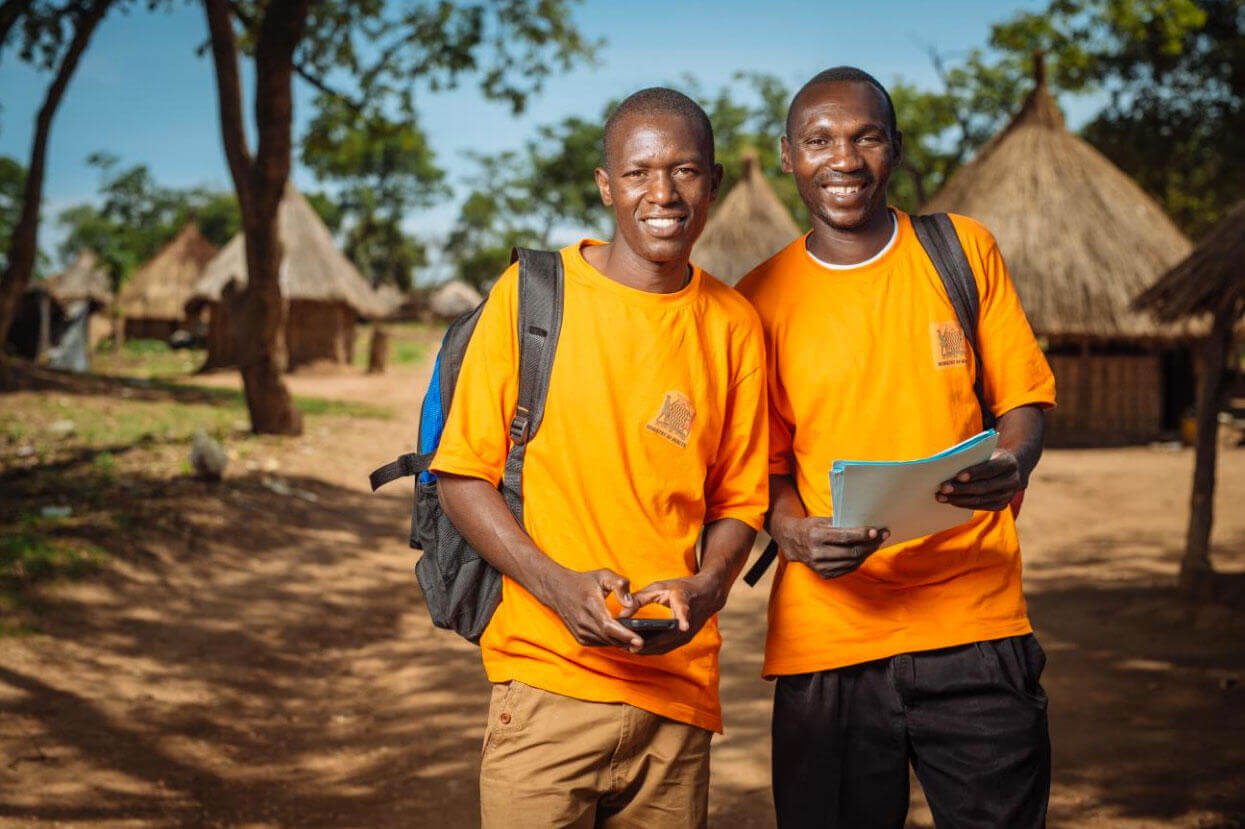 PATH Drives Innovation to Save Lives, Okta Makes Its Work More Impactful
PATH is a leading nonprofit organization focused on tackling global health challenges using innovative technologies. With 1,700 users working in 38 offices across 70 countries, PATH requires an easy-to-use, secure identity management system to enable employees and partners to access information critical to saving lives. With Okta, PATH's scientists, doctors, and health workers can get to all their applications, whether they are in a PATH office or a remote location in rural Africa.
The Situation
Like many cost-conscious international nonprofits, PATH had a number of legacy applications and services tailored to their environment. On top of that, PATH needed to support many mobile workers in developing countries with an IT operations team of five people. With more traditional infrastructure, the IT team would have needed three to four times the headcount and resources to provide an expeditious, high-quality response. Instead, PATH looked to the cloud to provide innovative solutions that would divert few resources from its primary objectives. Over time, PATH IT moved most of the critical functions to a set of cloud applications, which enabled them to focus on simplifying the user experience, limiting IT overhead, and ensuring secure access from anywhere in the world. The major shift came as PATH moved from managing users locally to managing users globally. PATH realized that it needed a foundational identity platform that could easily address all applications and all users in any geography. According to Chief Information Officer Erik Arnold, "We needed the user experience to be as seamless as possible. We needed users to be able to close a laptop in any office, travel, and then open that laptop up anywhere else and get secure access to PATH apps."
The Solution
PATH's scientists, doctors, health workers, and administrators come from all around the world. English is often not their first language, and they may lack familiarity or comfort with computers. An intuitive, easy-to-use interface that is accessible from anywhere on any device was a requirement. Additionally, with such a lean IT team, PATH needed a solution that could be implemented quickly, with great support, documentation, and training. After evaluating multiple identity management solutions, PATH chose Okta as its central identity system.
PATH's Okta project manager attended Okta's annual customer conference, Oktane and fully immersed herself in all things Okta and cloud. Following that, PATH's first priority was to define geographically distinct application dashboards to deploy to all users, given how difficult it could be for employees to get access to all the apps and resources they needed. Since then, PATH has moved forward with deeper Office 365 and Salesforce integrations and will next begin the process of automating provisioning and de-provisioning requests. PATH's IT operations team conducted an internal marketing campaign for employees globally. The team provided in-person and recorded trainings, live lunch-time information sessions to answer questions, a poster campaign in each office, and other materials to get users on board. "We've had a fantastic response. We have a really high rate of adoption of the system, and it's now in use by all staff everywhere," explains Michael Boeglin, PATH's director of global infrastructure.
Users have expressed excitement over having a centralized dashboard that is customized for them based on what they need access to, and their ability to move and group applications as they choose. "We're able to brand the chiclets, and it feels like one place to go, one set of solutions. Interestingly, people feel more connected to the organization because of the Okta dashboard," explains Arnold. Self-service has also been a source of enormous value. Prior to Okta, an employee working in or traveling through rural Kenya, for example, would have needed to drive to the nearest PATH center to get to IT support, or get on a trusted network in order to perform tasks like resetting a password. With Okta, those hassles have been eliminated and the number of these types of trouble tickets has dropped dramatically.
The Return on Investment
With Okta, PATH has been able to streamline many existing processes, realize significant IT savings, and improve employee productivity while keeping PATH secure.
Annual IT savings: more than $150k
With 1,000+ users, PATH has realized significant efficiencies by automating manual and time-intensive tasks like provisioning and de-provisioning. For example, PATH has seen more than a 75% reduction in password reset requests by offering self-service to its employees. PATH has also been able to retire much of its legacy infrastructure, freeing up staff time previously spent maintaining hardware, applications, and assisting users – allowing them to focus on mission-critical projects. With Okta, PATH has also been able to ensure that licenses are used properly, leading to further cost reductions.
Annual productivity increase: more than $500k
With Okta, a PATH worker will never again need to drive for hours to a center in rural Africa just to reset a password because it can be done from anywhere. Having one place to go to access all of their apps, whether in an office or out in the field, means that PATH's employees can spend more time focused on PATH's mission and mandate. Further, with Okta's cloud infrastructure, PATH's employees don't need to worry about planned or unplanned downtime impacting their work.
Annual value of increased security: more than $50k
With role-based identity, PATH can ensure that employees have the right level of access to all applications. It provides a central source of truth where IT can disable access for employees, contractors, partners, and interns. IT also has the reporting tools in place to know exactly what is happening across their distributed user base.
Return on investment: more than 1,000%
PATH is realizing a return on investment of more than 1,000% with Okta. The payback period on this investment was immediate.
About PATH
PATH is the leader in global health innovation. An international nonprofit organization, PATH saves lives and improves health, especially among women and children. PATH accelerates innovation across five platforms—vaccines, drugs, diagnostics, devices, and system and service innovations—that harness its entrepreneurial insight, scientific and public health expertise, and passion for health equity. By mobilizing partners around the world, PATH takes innovation to scale, working alongside countries primarily in Africa and Asia to tackle their greatest health needs. Working together with its partners, PATH delivers measurable results that disrupt the cycle of poor health.