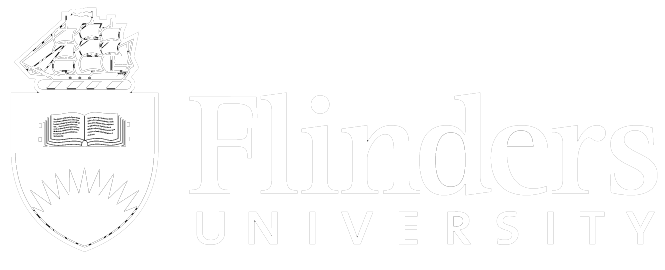 From enrollment to commencement, Okta provides Flinders University students and staff a connected online experience.
Watch the Video
37,000
users
3,500
password reset requests eliminated per year
30-35K
devices on the Flinders University wireless network per day (predominantly BYO devices)
22 days
to deploy Flinders' first set of 8 applications connected to Okta
A challenging environment
With budget pressures, evolving security requirements and an ongoing aim to ensure the best possible user experience for staff and students both on and off campus, Flinders University faced challenges with identity management and maintaining security.
Redefining approach to identity
Flinders University decides to replace its 15 year old legacy solution for a cloud-based identity management platform for its cloud applications.
Large user base
Okta is selected as Flinders' new identity and authentication partner to simplify access and provisioning for a suite of applications for the university's 37,000 users.
Decreased IT burden
Flinders IT saves time and money by enabling users to reset their own passwords, reducing the thousands of password reset requests each year.
Streamlining onboarding and offboarding
With Okta, the university now automates the onboarding and offboarding of thousands of users each year as students enroll and graduate, or staff join and leave the university.
The university is very focused on using cloud applications, and Okta has made integration to these applications simple and intuitive.

Aaron Finnis, Associate Director of Information Security & Risk in the department of Information Technology Services at Flinders University
Managing security and streamlining processes for students and staff alike
Ranked in the top 2% of universities worldwide*, Flinders University strives to provide its students and staff with the best possible education experience. As part of that goal, the IT team works to provide an excellent user experience for the different application and services the university provides, whether on-campus or remote.
Over the years, the university provided students and staff with a growing number of technologies and applications to meet their needs. While this greatly improved the availability of technologies to the university community, it led to an inconsistent user experience.
The Flinders IT team struggled to efficiently manage applications and who merited access as the university population changed. The team had to continuously manage the onboarding and offboarding of thousands of users each year as students enrolled and graduated, and staff joined and left the university. Flinders was in need of a solution to manage the identities of its 30,000 users, while seamlessly connecting them to the different apps and devices they required.
Aaron Finnis, associate director of information security and risk at Flinders University describes the challenges, "With budget pressures, evolving security requirements and our continuing aim to ensure the best possible user experience – we have had some particularly difficult challenges to overcome" he explains. "Managing access to our digital environment is something that is fundamental to the operation of our institution." Finnis set out to find an identity solution to improve the user experience and ease the burden of onboarding and offboarding users for the IT team.
The university's priorities for improving its online services included:
Streamline applications for a single online experience
Decrease the number of password recovery requests
Easily integrate with existing on-prem systems and new cloud services
Efficiently onboard and offboard large numbers of users
Improve proactive security monitoring practices
Flinders ultimately decided to procure a cloud-based identity solution and Okta was selected for its simplicity and speed of deployment.
"Okta worked smoothly to integrate with the various services we use at the university, having worked closely with their implementation partner, Identity Solutions," said Finnis.
Striving for Simplicity, Flexibility and Agility
With Okta, Flinders has seamlessly integrated the university's new and existing systems to provide students and staff with one login to access all the applications and services the university provides.  Flinders first launched the solution 22 days after commencing the project, and the entire implementation was complete in 14 weeks.  
Since going live with Okta, Flinders also deployed 10 new applications to provide its students and staff with best-of-breed technology. And thanks to Okta's 5,000 pre-integrated applications in its network, the deployment avoided additional software development costs. The project was up and running in minimal time, with the majority of users registered within the first three weeks of deployment: 25,000 users were registered in 25 days. Today, Flinders has integrated 50 applications with the Okta Identity Cloud. They are now progressively rolling out Okta Adaptive Multi-Factor Authentication to 300 users and growing to add an additional layer of security.  
"With our legacy identity management system, we'd be looking at a cost of approximately $40,000 to build a connector to a single cloud-based application. It represents months of development work and testing prior to deployment, whereas with Okta, we can integrate within a couple of days," Finnis explains. "Flinders University now doesn't have to incur those additional software development costs and the speed to deployment is a significant advantage."
Flinders University IT team previously spent high volumes of time dealing with administrative tasks from forgotten passwords, but with the implementation of Okta, students and staff will be able to reset their passwords themselves, saving IT time and money. 
"Every one of our users benefits from Okta. One of the biggest, most readily available measures that we have is that [Flinders University IT staff] currently takes 3,500 calls a year to reset a forgotten password. Flinders University is now looking to eliminate those calls as Okta enables self-management. That alone represents a significant reduction in load for the IT department," Finnis explains. 
Giving users access to the right apps for their role.
Okta Lifecycle Management automates the process of granting and taking away access to apps based on the user's role at the university. Flinders aims to have 40 apps set up with automated provisioning by the end of 2017.
"Okta has helped us create an identity cycle that is both simple and seamless. Access is provisioned as needed; users get access to the systems they need via an intuitive interface, and have the control to manage their own accounts. Finally, when the relationship ends, the access is removed – it's a smooth and positive experience for users and IT staff alike." 
The user experience is more efficient as they are given tailored access to apps within their needs, and as their needs change these apps are easily managed. 
The IT team now has time to think about what's next, giving them a leg up on the growing technological demands of students and staff by adding new services to improve self-service of its users. Flinders is now looking at Okta Mobility Management for its added benefits with their remote and mobile students and staff.
About Flinders University
Flinders University is a globally focused, locally engaged institution that exemplifies teaching, learning and research excellence. Offering a world-class education in a stimulating, friendly environment, and with a proud reputation for high quality student experience, Flinders caters to more than 25,000 students from more than 90 countries. The university prides itself on its record of community engagement, as well as its long-standing commitment to enhancing educational opportunities for everyone.