With identity under control, Direct Relief can help more people.
Watch the Video
in medical supplies and prescription drugs provided
A record year for disasters—and disaster relief

Technology-driven distribution

Moving to the cloud

More than just identity management
A record year for disasters—and disaster relief
Direct Relief recently raised over $1 billion in donations, becoming the 7th largest charity in the US. But as a nonprofit, the organization needs to remain lean and efficient, even as natural disasters and humanitarian crises are intensifying worldwide.
Technology-driven distribution
To help a small team satisfy a huge demand, Direct Relief relies on a wide portfolio of different technologies. The team uses enterprise resource planning and session initiation protocol to collect and analyze data; voice-activated systems to expedite distribution center processes; and Esri mapping software to provide key geographic information.
Sophisticated as Direct Relief's systems are, they are largely hosted on-premises, which poses problems for a workforce that operates worldwide. Direct Relief has to become cloud-enabled and manage the identities and subscriptions of its many end-users.
More than just identity management
Not only did Direct Relief streamline identity management with Okta's Single Sign-On, but it was also able to prevent data breaches with Multi-factor Authentication. Moving forward, Direct Relief recognizes Okta as an invaluable partner in both identity and security.
When responding to crises and saving lives, Direct Relief turns to the cloud for security.
Direct Relief provides medical aid and resources in response to worldwide crises. After a rough year of environmental and humanitarian emergencies, Okta helps the fast-growing nonprofit protect itself from data breaches and streamlines access so its global staff always get the resources they need.
Watch the full video
Remote access is very important for our employees. Most of our employees are based here in Santa Barbara, but we do have consultants and employees as far away as South Africa and Australia. Everybody needs to have the same access to the resources that are critical to doing their jobs.
Dawn Long, Director of IT, Direct Relief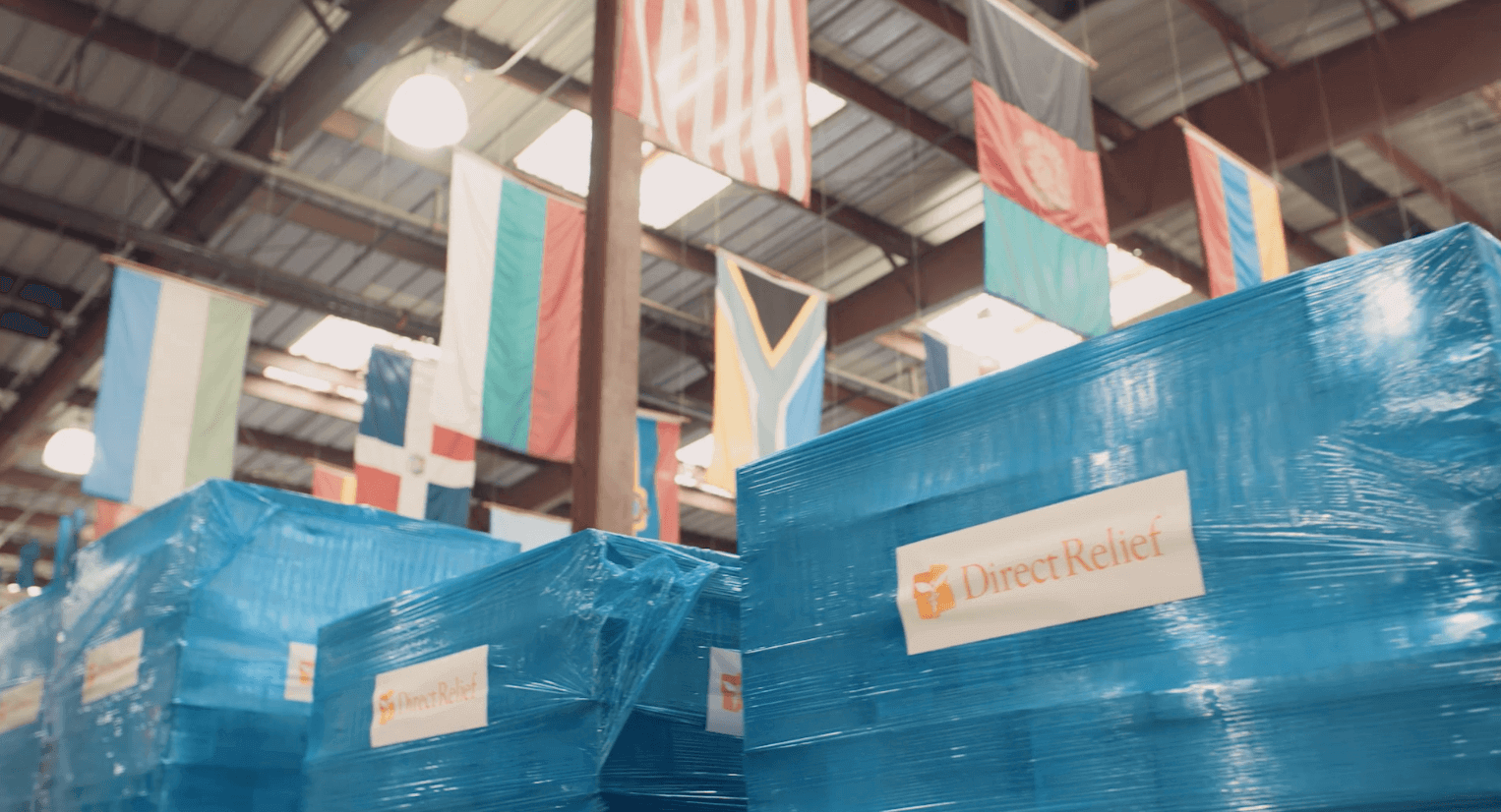 A record year for disasters—and disaster relief
Direct Relief is a nonprofit that provides life-saving medical resources and aid to people all over the world, often in emergencies such as natural disasters, epidemics, and other humanitarian crises. The organization has been recognized as one of the most trusted, transparent, and financially-efficient charities in the world, receiving top rankings from both Forbes and Charity Navigator.
2017 was a banner year for Direct Relief—the first time donations surpassed $1 billion in a single year, with Forbes listing it as the seventh-largest charity based in the US. However, these funds could not have come sooner, because 2017 was an especially tough year for catastrophes, both at home and abroad. Hurricane Harvey brought devastating floods to Houston, Hurricane Irma menaced Florida, and Hurricane Maria leveled much of Puerto Rico weeks later. The following winter, Direct Relief dealt with a local disaster when the Thomas Fire and subsequent mudflows threatened the organization's home county of Santa Barbara.
With a changing climate, disasters such as tropical storms and wildfires are projected to intensify—yet as a nonprofit organization, Direct Relief must find strategic ways to remain lean and minimize its overhead costs while maximizing its impact. "We're all vulnerable to some degree and often much more so than we may think or care to think about," says Dawn Long, director of IT at Direct Relief. "Last year was our biggest year, and this year's probably going to be even bigger. So technology's been at the forefront—we've been able to leverage technologies to enable us to do more without having more staff."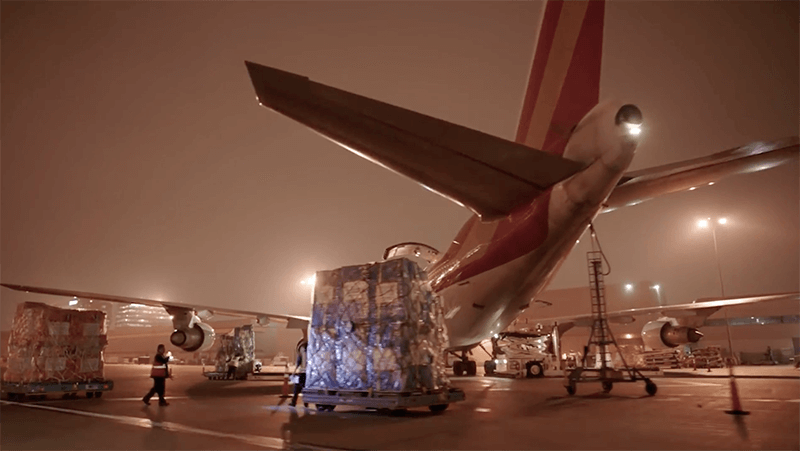 Technology-driven distribution
None of this is new for Direct Relief; innovative approaches have always topped the agenda. As a matter of fact, the organization was included in Fast Company's 2015 roundup of the World's 10 Most Innovative Nonprofits for creating an interactive mapping system to track, contain, and treat the Ebola virus. Direct Relief is also a member of NetHope, a collective of the world's leading international humanitarian organizations seeking to solve problems in the developing world through cutting-edge technologies. Through NetHope, Direct Relief has been able to connect and collaborate with more nonprofits to effect positive change both close to home and from across the globe.
Direct Relief understands how leveraging tech plays a critical role in this mission. That's because distribution is at the core of Direct Relief's business model—the capacity to collect the right medications and supplies, identify where they're needed, and send them there immediately. To this end, the charity has invested heavily in ERP and SIP systems that enable the accumulation and analysis of large amounts of data. "We're able to leverage a lot of that data, and then propose shipments to our partners," explains Long. "Because a lot of times, in crisis mode, they're not able to look through thousands of lines of inventory items to figure out what they need."
Other solutions, such as advanced voice picking and barcode scanning systems, have been incorporated into the warehouse to streamline the distribution process. This is complemented by digital solutions such as Esri's geographic information system software. With all these forward-thinking measures in place, Direct Relief has received continued support from the Google Ad Grants program to expand both its mission and capabilities.
Moving to the cloud
However, there was still a problem to address: practically all of the systems and servers were being hosted on-premises, which created access barriers for Direct Relief's worldwide workforce. When Long was appointed director of IT, she set out to change this. "We didn't have any cloud-based solutions, and since I've joined, we've done a massive move to the cloud," she said. "We wanted to make it easier for our employees to access resources, whether they were remote or on-prem."
Long's project was a success, and along with moving the organization's existing tools, systems, and solutions to the cloud, her team adopted several new ones, such as Office 365. But with so many cloud-based applications and such a vast network of staff, partners, and volunteers, identity management became the next major hurdle. Direct Relief had always valued the importance of identity management, and relied on Active Directory to meet this need, but like the organization's other systems, it is hosted on-prem.
To complete the transition to the cloud with a best-in-class identity management solution, Long chose to go with Okta—not only was it comprehensive, but it also gave discounts to nonprofit organizations through the Okta for Good program. Long also saw something else in Okta—simplicity. "The implementation was very easy, the Okta team was well-versed in the solution, and we were able to get up and running with Okta very easily."
The implementation was very easy, the Okta team was well-versed in the solution, and we were able to get up and running with Okta very easily.
Okta integrated seamlessly with Active Directory to streamline identity management for the IT team, and solutions such as Single Sign-On and MFA with Okta Verify enabled ease of access for employees everywhere, no matter where they were located. Remote access made easy is crucial for an organization as global as Direct Relief—with operations in over 80 countries and employees as far away as South Africa and Australia, Okta's reliability is key to ensuring everyone can access the resources they need to help others.
During a crisis, every second is critical—staff on the ground simply can't afford to lose access to their accounts and services, nor spend time worrying about remembering credentials. This is another area where Okta helps: "Prior to Okta, things were managed on a one-off basis," recalls Long. "There was Active Directory for identity management, but certainly all of our cloud subscriptions were not easily identifiable. We've really been able to consolidate those into Okta, and really understand who has access to what subscriptions, which has made it much easier to manage."
More than just identity management
Though Long and her team implemented Okta for Single Sign-On straight away, they initially held off on Okta Multi-factor Authentication (MFA): after all, it was the middle of hurricane season in the US, and with so many staff out in the field, the organization couldn't afford to create any confusion among its users. In those extreme circumstances, the need to stay completely connected outweighed the need for enhanced security.
But sadly, not even nonprofits are immune to hacks, and the situation changed immediately when an Office 365 account was compromised. "Once we had this breach, we activated MFA instantly and worked with the Okta team to go ahead and make sure that the breach was controlled," says Long. "Since then we have not had any additional breaches." Through this incident, Long and her team became aware of Okta's potential not only as an identity management partner, but as a key security provider as well.
"Security's very important, especially when you're dealing with pharmaceuticals; you need to have a very tight supply chain and make sure that you don't have any deviations," explains Long. "So having solutions like Okta that can provide secure access is very important." Right now, Okta SSO and MFA solutions are enabled for all Direct Relief employees; as she plans for the future, Long hopes to extend these services to other partners downstream in order to ensure the supply and distribution of lifesaving resources is as secure and efficient as possible.
Having solutions like Okta that can provide secure access is very important.
With a move to a bigger facility on the horizon, Direct Relief is set to keep growing. Long plans to complement this step forward by exploring Okta's onboarding and offboarding capabilities to further secure the supply chain with their pharmaceutical partners downstream. One thing's for sure—technology's at the heart of Direct Relief's approach to the future. "We need to do more with technology to make sure we help more people."
About Direct Relief
Direct Relief is a nonprofit that provides critical access to medical supplies, disaster aid, and prescription drugs to at-risk communities worldwide. It holds a perfect 100% ranking from Charity Navigator, the largest independent charity watchdog in the US, and has also received a perfect score in fundraising efficiency from Forbes. Direct Relief is the only organization licensed by VAWD to distribute pharmaceuticals in all 50 states, helping to mitigate public health crises ranging from chronic diabetes to opioid addiction. Despite accepting no public funding, Direct Relief surpassed $1B in private and charitable donations during the 2017 fiscal year to become the seventh largest charity in the US.