Okta's Redesigned Admin Console and Dashboard — Now in GA!
Our customers often tell us that one (of the many) things they love about Okta is our admin experience. They love having a single place to orchestrate all identity and access management needs. No more jumping between different tools and screens to manage users or secure their access. They love the simplicity of our out-of-the-box configurations and guided wizards, which make common jobs like deploying new applications and setting up new policies quick and painless. They appreciate how Okta makes it easy to adopt the best security practices so IT spends less time worrying about who has access to what and more time focusing on the challenges that will drive their business forward.
And at the heart of all of the Okta admin experience is the Okta Admin Console. So, we're excited to announce the launch of our redesigned Admin Console! Following the recent redesign of the Okta Dashboard for the end-user, the Admin Console has also been updated with a modern look and feel. It's now more intuitive to use and easier to navigate on a mobile device. We also redesigned the Admin Dashboard with widgets and added new ways to diagnose the health of your Okta environment. As a GA feature, it's automatically turned on! Let's dig into the details...
A modern design with improved accessibility
The first thing you'll notice is the updated aesthetics, which includes new fonts and colors. This is not only more visually appealing but also helps with our goal of inclusive and accessible design.
You'll also notice the navigation menu has moved to the left side. This sets the foundation for a more scalable and versatile design, giving our menus room to grow in the future. The search bar is now along the top of every page to make finding what you need faster and easier than ever.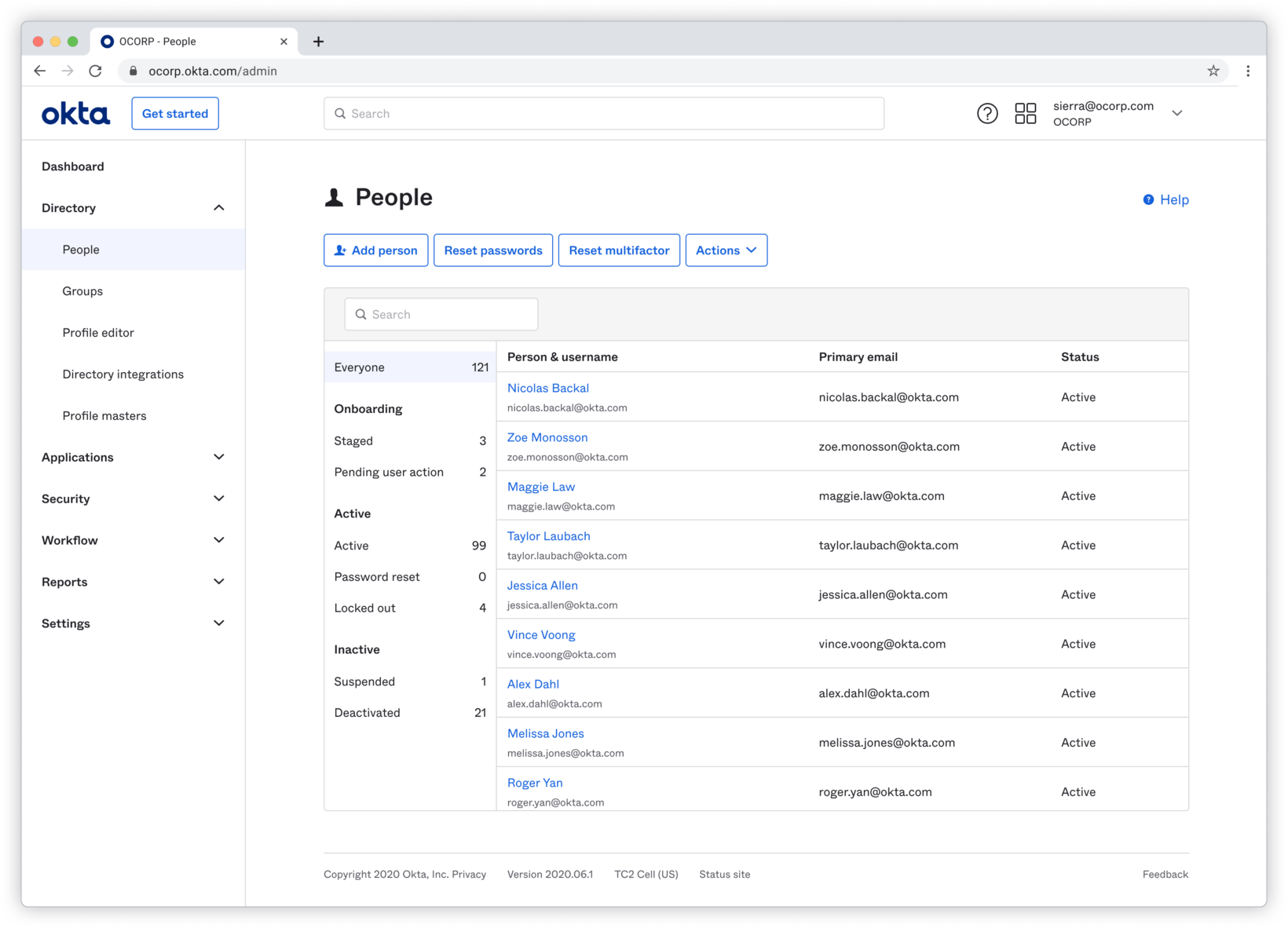 Navigation is now more mobile-friendly
Beyond the look and feel, we also made improvements to the responsiveness of the Admin Console on a mobile device. Now the Admin Console will dynamically adapt to the size of the browser window, making it easier to view on a smaller screen. This was a popular request from our admins who wanted a better experience when accessing the Admin Console away from their desktop or laptop. Although this new redesign does not make the entire Admin Console completely mobile responsive, we are laying the groundwork for a more mobile-friendly experience across the entire Admin Console in the future.
New Admin Dashboard with widgets
The Okta Admin Dashboard is the first thing that admins see when they navigate to the Okta Admin Console. The dashboard summarises the most important information that admins need to know in a single view. The redesigned Admin Dashboard now offers more actionable insights for admins. This is done through several new widgets:
Overview: Total number and percent change in users, groups, and SSO apps
Status: Global Okta service status and org-specific agents status
Tasks: Important tasks for admins to complete
Org changes: Audit log of specific admin changes to the Okta org
Security monitoring: High priority security events within an org
To further customize the information presented in the dashboard, we will continue to expand the number of widgets as well as allow admins to move, add, and remove widgets in the future.
Easily view the health of Okta agents
Okta has several agents that are used to connect Okta to on-premises resources such as Active Directory, LDAP, and IWA. For organizations with several Okta agents deployed, admins wanted a simple way to monitor and troubleshoot the health of these agents. The new Okta Agent page shows the status and version of every Okta agent that is connected to customer, on-prem servers.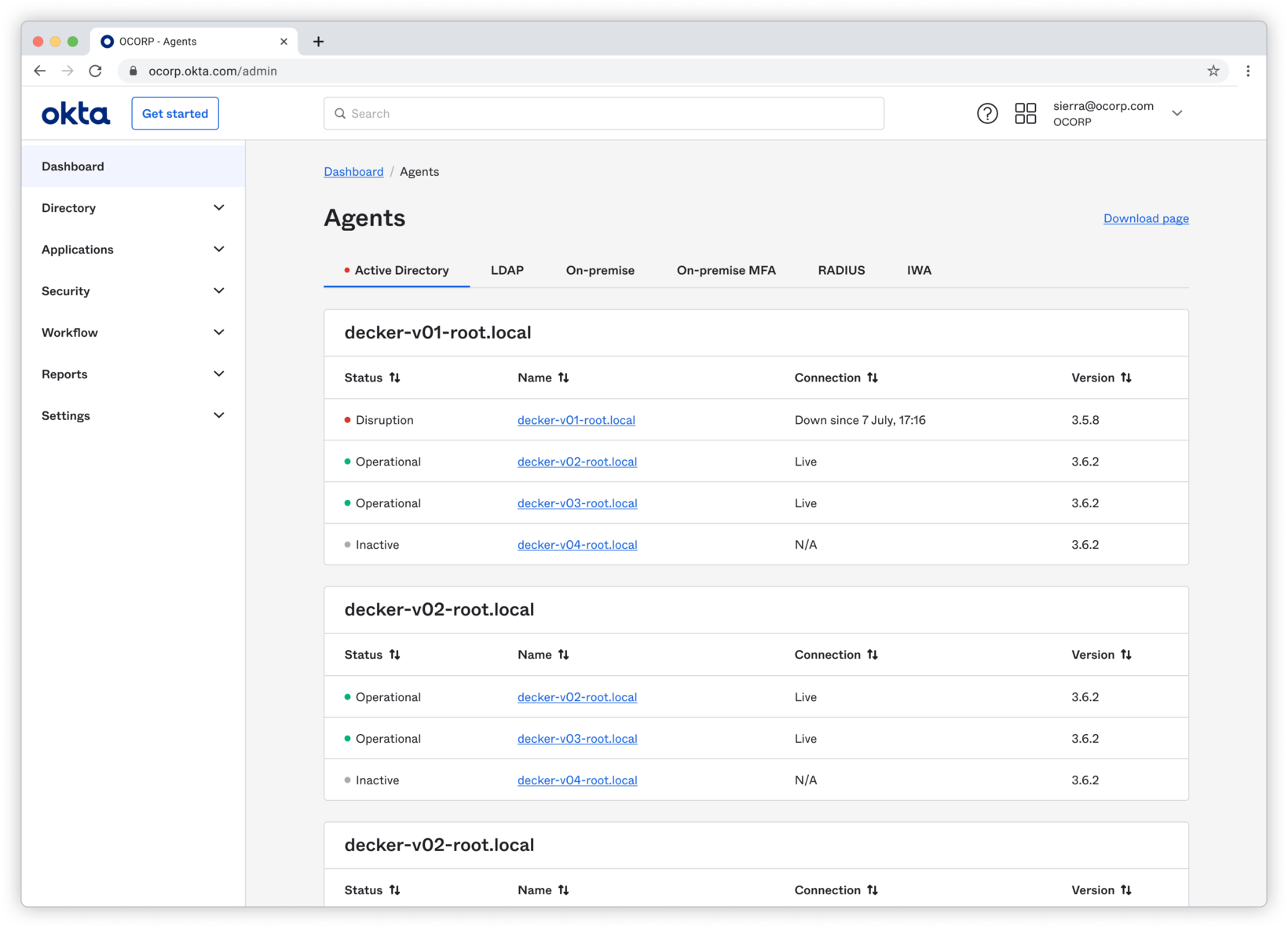 Built with developers in mind
Finally, we are excited to bring the Developer Admin Console into the new Admin Console. In the past, Okta had a separate Admin Console for developers, which required developers to actively switch back and forth between the two views. This extra step caused friction and confusion. Now developers get all the benefits of having a single view. Plus, we've added some developer-focused improvements such as the ability to
download a sample app with pre-populated details 
easily copy client credentials
quickly see the allocation of remaining apps on a developer org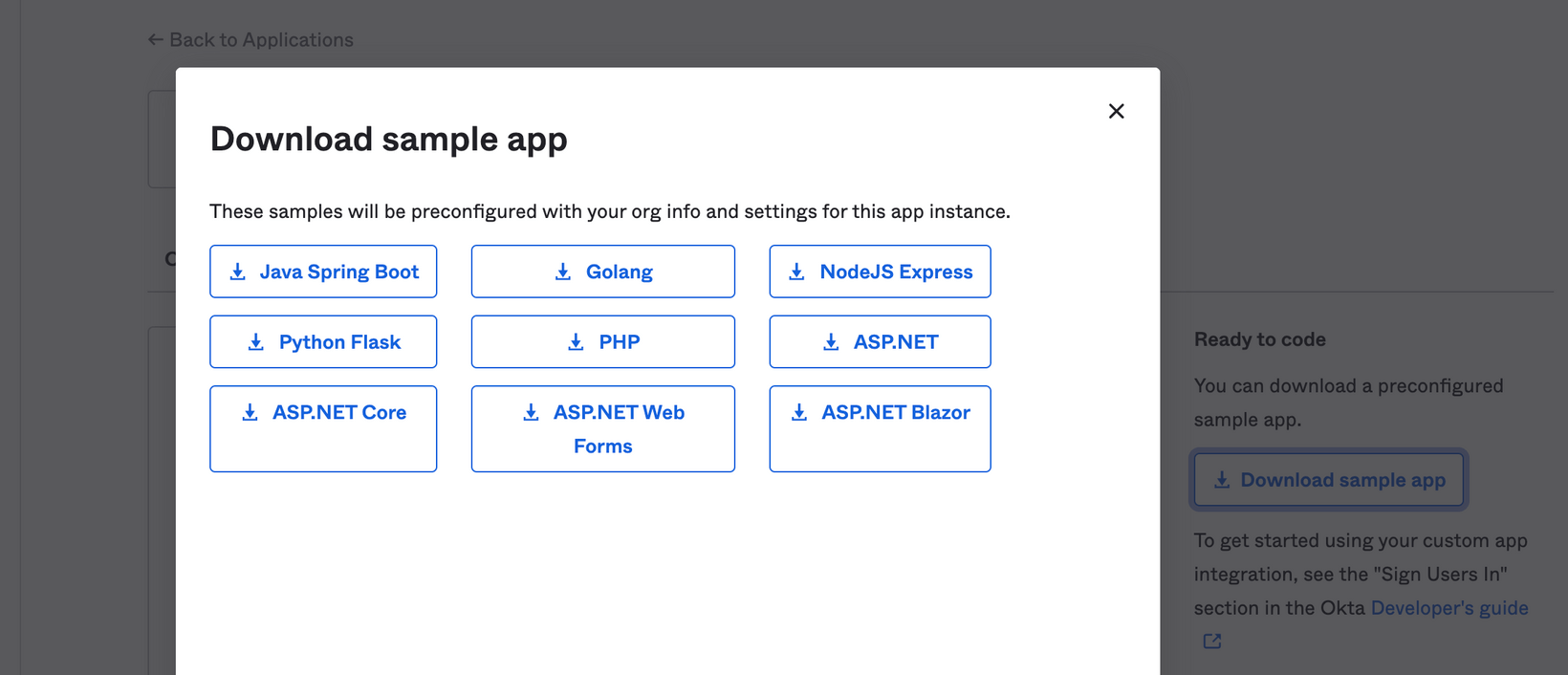 Available now in General Availability (GA)
Like what you see? We've got good news! As of April 2021, the redesigned Okta Admin Console and Dashboard are both available in General Availability, which means it's automatically turned on in your production tenant! There's no need to reconfigure any settings, we'll port everything over to the new design. If you wish to temporarily revert back to the old design, we're giving admins the option to toggle back and forth until June 2021. We hope you enjoy the redesign. Here's a preview!