Integrate Okta Single Sign-On, Adaptive Multi-Factor Authentication, and Account Provisioning to your infrastructure and legacy, custom, and proprietary applications and implement a Hybrid Cloud strategy.
The Solution
Okta integrates with everything. This includes legacy apps, custom apps, proprietary apps, and infrastructure.
Okta supports 15+ standard-based integration patterns, based on open standards that doesn't require you to reinvent the wheel.
Okta bridges the gap between a modern cloud identity and legacy applications and supports your apps regardless of location: on-prem and in the cloud.
Enable integrations beyond the Okta Integration Network
In addition to the Okta Integration Network (OIN), Okta provides comprehensive Hybrid IT deployments for apps using standards-based integrations. You can select and use the integration that works best for your app based on your use-case: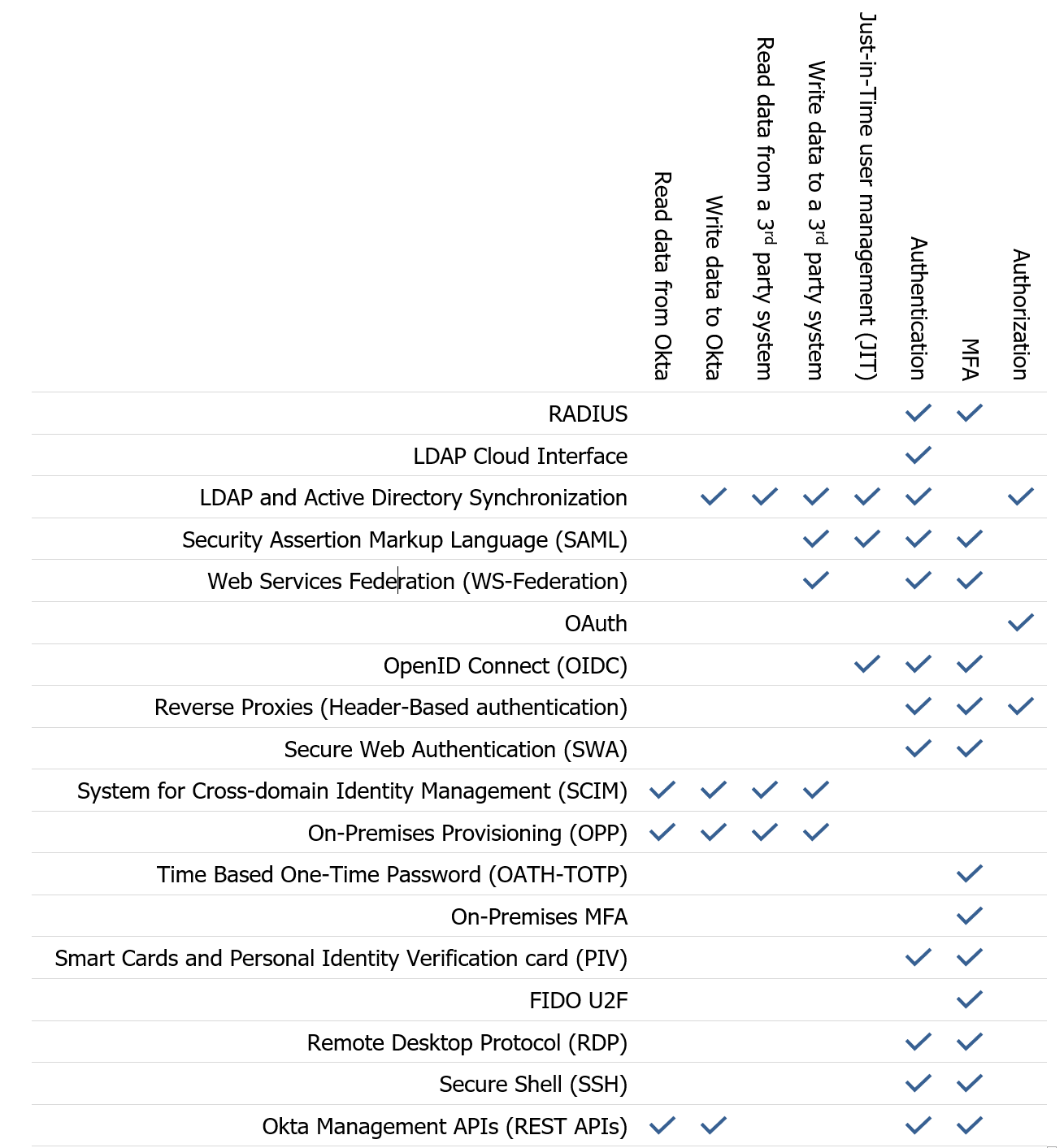 The standards-based integrations:
Are available for applications hosted on-premises and in the cloud.
Supports integrating Okta with private solutions like legacy apps, custom apps, proprietary apps, intranet portals, and infrastructure which cannot be listed in the OIN.
Supports lift-and-shift strategies, so you can move your workloads between on-premises and or cloud providers without hassle.
Integrates your legacy and cloud applications applications in the same solution, savings costs and improving the end-user experience and security.